We can make this the Summer of Happiness
Can you spend an hour or two increasing happiness across Bristol?  We need at least 100 people from every ward in the city to take their 
Happiness Pulse
 in the 5 to 10 days.
The Happiness Pulse takes less than 5 minutes and gives instant feedback on your personal wellbeing, with hints and tips wherever there's room for improvement.  It's also designed to increase happiness in our own local communities.
Help us hit our target and you'll be putting Bristol on the map as the first city in the world to measure the urban value of wellbeing and link it to ways of improving people's lives.
Ashley's just crossed the line with Clifton and Cotham hot on their heels.  Bishopston or Southville could pip them with a push. Stockwood, Southmead, Henbury & Brentry need a big happiness boost to up their numbers out of single figures.  Here's how things stand today (29th June 2016):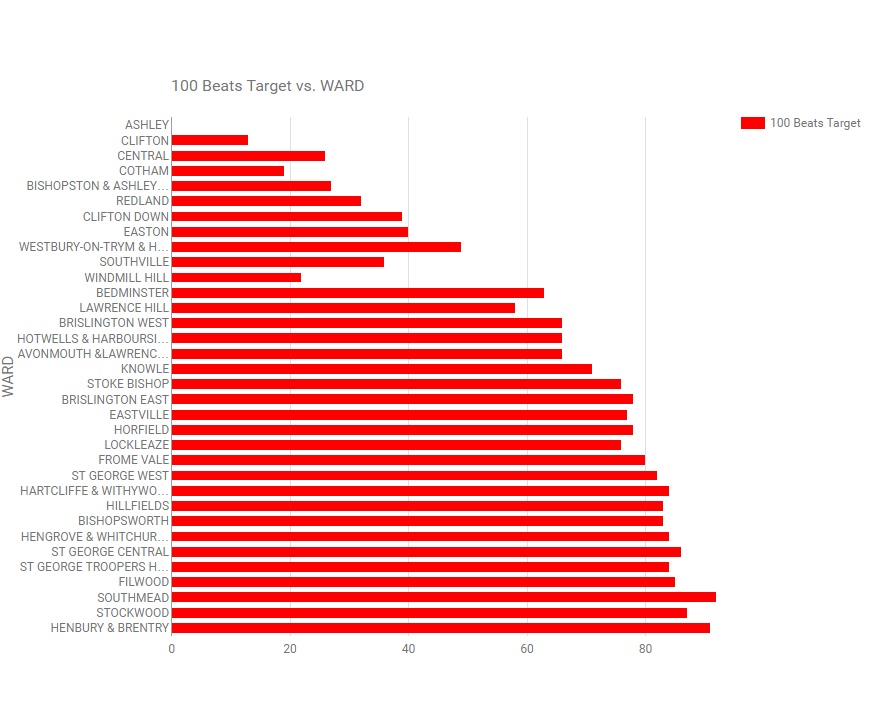 This is the last update before we get to the finishing line so if your ward has a way to go, PLEASE do all you can to encourage others to give it a go.  To help boost happiness where YOU are, please start by taking your own 
Happiness Pulse
 to get a feel for how it works. Once you've done that, you can do one or all of the following four things:
1) Share something on social media about your own result, point people towards this post and encourage them to get your ward over the line.  You can also send us a quote or a short (30 second) film clip saying what you like about it and why others should try it too.
2) Come to see us at Happy City (38 Victoria Street, Bristol BS1 6BY) to collect packs of postcards or posters for distribution around the city in public spaces, buildings and at events.
3) Get out and about in your local area and talk to people about what we're doing.  
Mail us here
 if you'd like a supply of promotional postcards to take with you, or call on 07474 408024 for suggestions about what's on and where to go near you.
4) Or you may be the Ultimate Pulse Raiser, willing to invite people to take their Happiness Pulse on the spot using your tablet or phone.
Helping us will help you, help your community, and help your city.  Let's make it to 100 Happiness Pulse readings in EVERY ward.
Between us, we can make this the Summer of Happiness.
Here are some of the posters you can use.
Right click on the image and select 'Save As' to download a Jpeg image for your own posts.