Let's build back better together
Pioneering a wellbeing economy approach for local places since 2010
Helping to understand, measure and create the conditions for people to thrive now and in the future
---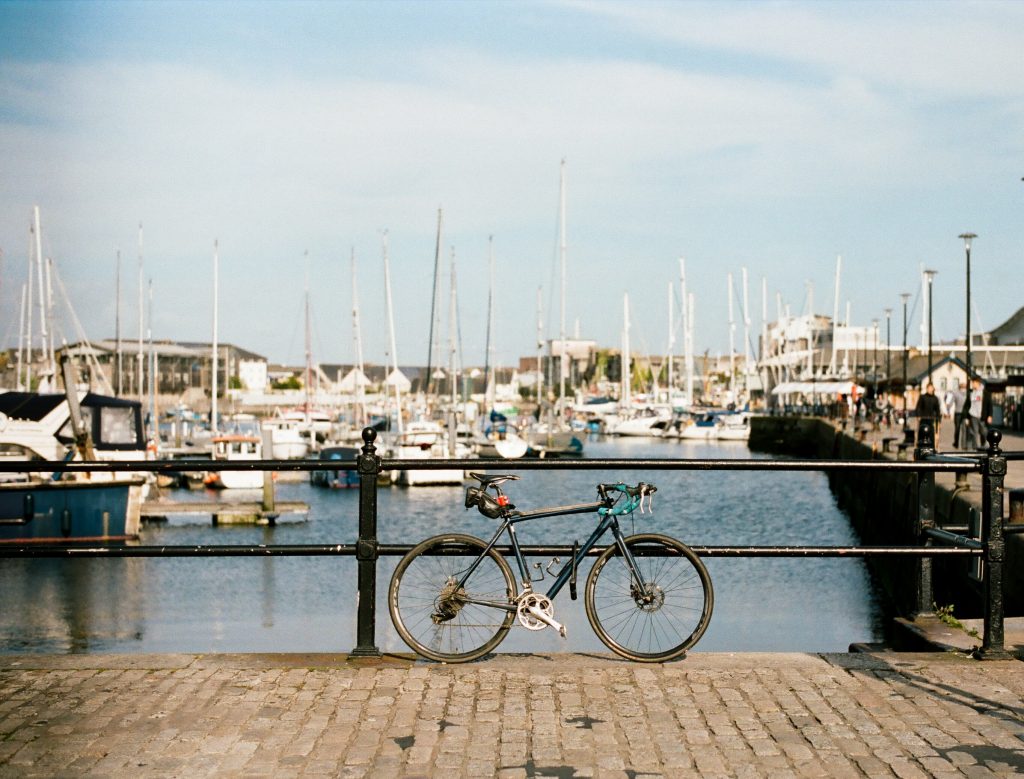 ---
Supporting places to move through the cycle of engagement and exploration, measurement and understanding, improving and inspiring wider change. We can offer a huge head start to local places across the UK interested in building back better with fairer, more sustainable and resilient policies and practices. We have been pioneering a 'wellbeing economy approach' for local places since 2010 and have built up the know-how to help embed it into the fabric of how places work. We can save time and resources in building back a local economy that supports people and planet to thrive.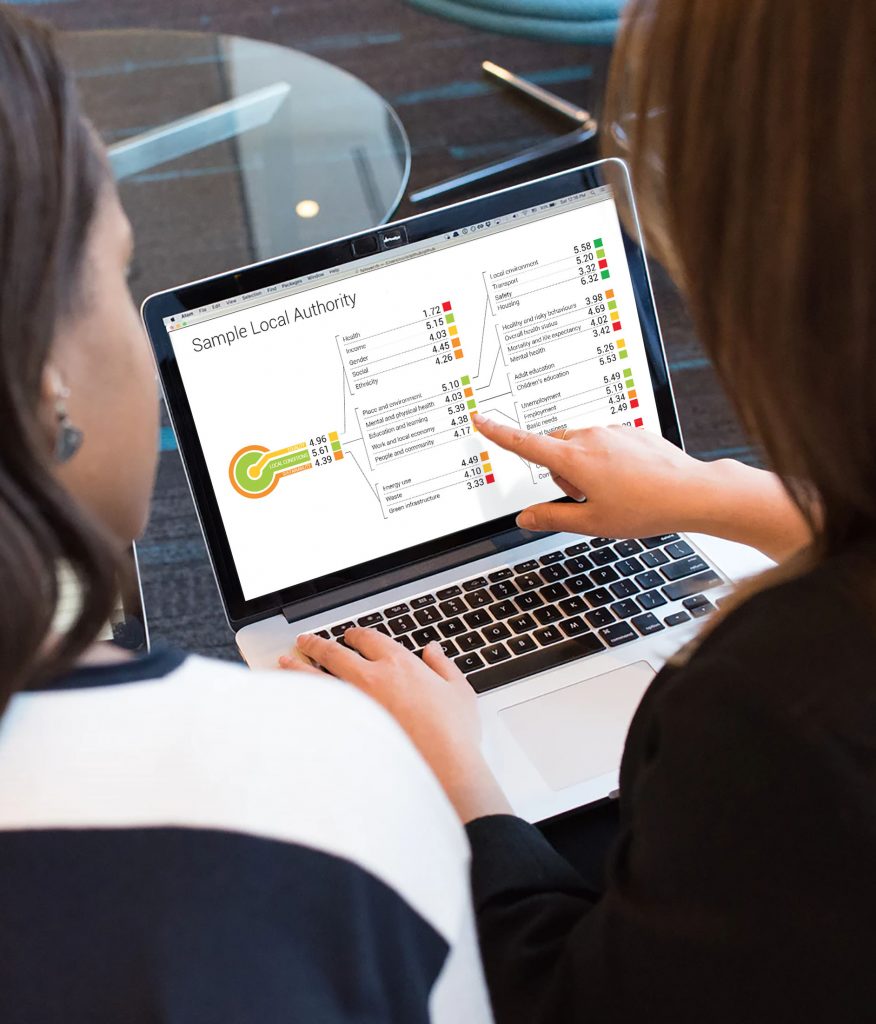 ---
We work with places to use and adapt the most relevant and robust tools – our own and others' – to provide a perfect fit for programme objectives, gather initial baseline data and share and explore together the results to enable people to see and understand the big picture and specific impacts. Using the best examples out there, we help people across silos see and experiment with a different decision making approach and set of criteria for policy, commissioning, planning, and practice.
Our groundbreaking wellbeing economy measurement tools: Designed to support thriving places
---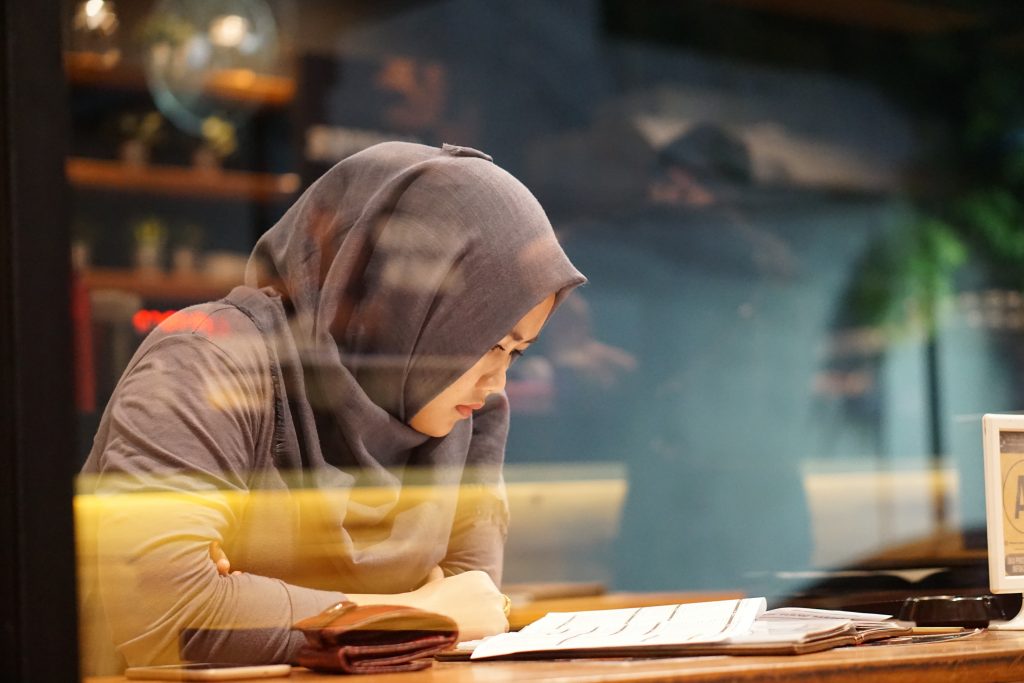 The Happiness Pulse measures the detailed reality of individual wellbeing through a simple online survey. It gets to the heart of the how people feel and function in their lives, work and communities, helping you to understand, measure and improve wellbeing.
Happiness Pulse data can be fed back at many levels – from individual to whole communities allowing stakeholders to better understand and act to increase wellbeing.
Off the shelf or bespoke survey modules can be added to explore issues relevant to a particular organisation, sector, or local area.
The Happiness Pulse maps the wellbeing strengths and needs of any group and helps you measure the impact of your work on people's lives.
Evaluate the social impact and value of projects and programmes to understand how they are working and demonstrate this to funders, partners and communities themselves with shareable reports
---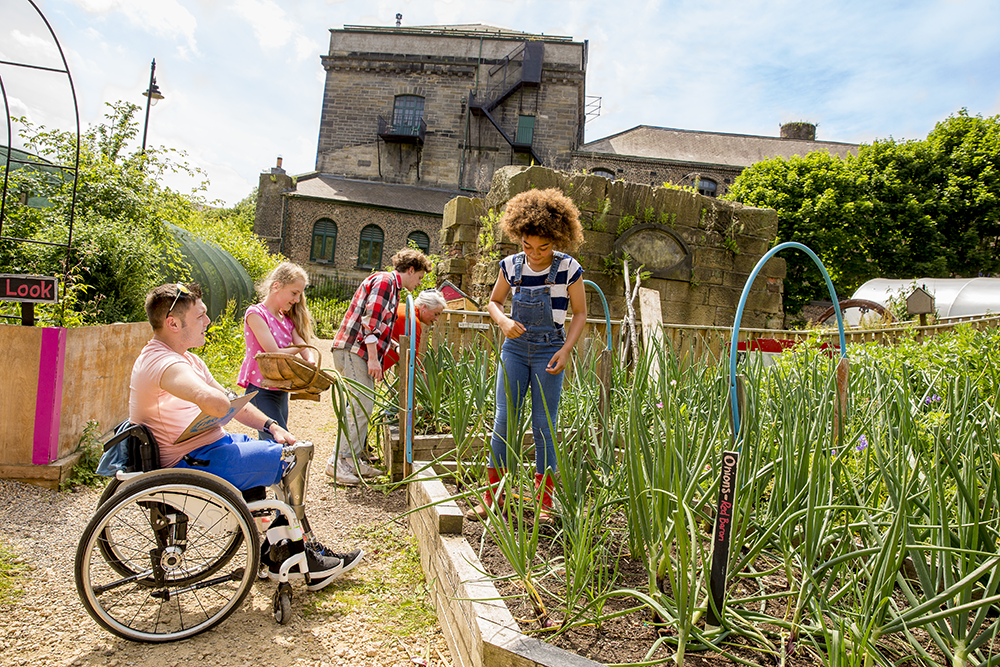 The Thriving Places Index is a new compass for the 21st century. It supports decision makers across sectors to assess and prioritise policy, based on the impact it has on the wellbeing and sustainability of people and communities.
It can be used to provide a:
shared set of goals for cross-sector, multi-disciplinary working
framework for designing holistic approaches to budgeting, planning, procurement, commissioning and collaborative placemaking
powerful communication tool to engage citizens and diverse stakeholders in a sustainable wellbeing approach to change
local and asset-based means of measuring, tracking and evaluating progress on a range of interconnected priorities (including the Sustainable Development Goals)
means to balance the competing priorities inherent in a sustainable and just approach to local economics.
Latest blogs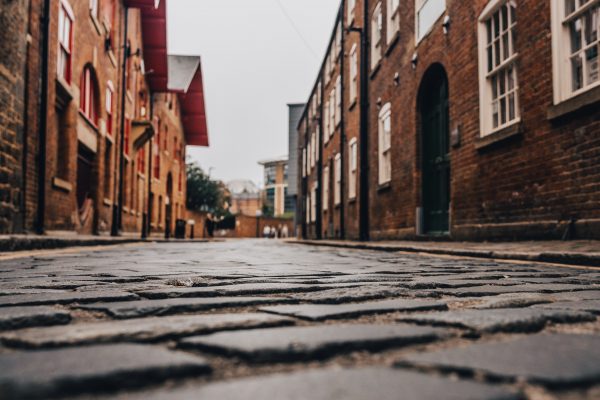 Guest blog by Nancy Hey, What Works Centre for Wellbeing The places where we live, work and spend our time...
read more →
30th November 2021
Testimonials
---
"The Thriving Places Index is a brilliant tool for debating what we think matters most in our lives, exploring just how different parts of the UK are doing, and asking why there are such vast differences between them. This is just the kind of metric needed to steer us wisely through the 21st century."

Kate Raworth – Economist and Author of Doughnut Economics
"To build an economy that delivers wellbeing for people and the planet, we need systemic transformation that starts where people are. The Thriving Places Index does exactly that: it starts where people are, and measures success through the lens of wellbeing. Metrics like these are vital because they open up conversations about the purpose of the economy, and what living good lives."

Dr Katherine Trebeck, Advocacy and Influencing lead at the Wellbeing Economy Alliance and author of The Economics of Arrival

"The Thriving Places Index and the work of the Centre for Thriving Places gives government, policy-makers, public services and people an exciting alternative to measuring Gross Domestic Product as the only marker of well-being."

Sophie Howe – Future Generations Commissioner, Welsh Government