The Happiness Pulse helps measure, understand, and improve wellbeing with a simple five minute online survey.
The Happiness Pulse measures the detailed reality of individual wellbeing. It gets to the heart of the how people feel and function in their lives, work and communities.
The survey presents questions across General Wellbeing and three main domains – Be, Do, Connect – comprising how people think and feel about their lives, what they do that supports better lives, and how they connect with others.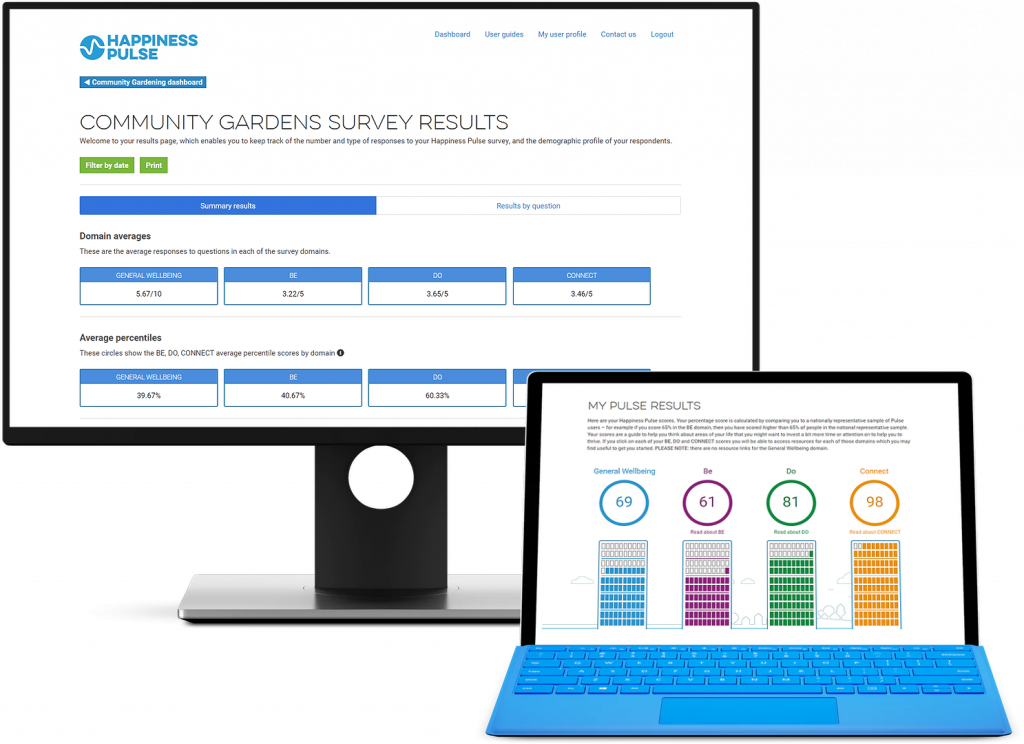 ---
The Happiness Pulse was developed in partnership with community, academic, government, and private sector experts.

---
Understand and create the conditions for people and communities to thrive
The Happiness Pulse combines various academic measures of wellbeing into a simple five minute survey. Local authorities, organisations or teams can use the Happiness Pulse to quickly produce rigorous and authoritative data about the impact your organisation, project, or processes have on people's happiness.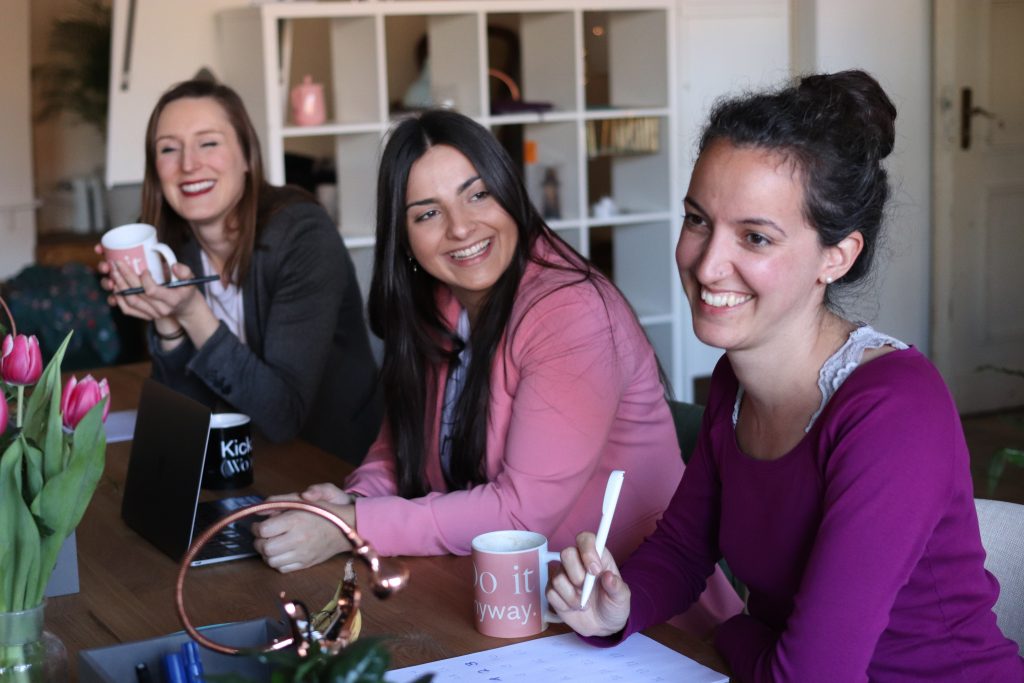 Happiness Pulse data can be fed back at many levels – from individuals to whole communities- allowing all stakeholders to better understand and act to increase wellbeing. Off the shelf or bespoke survey modules can be added to the four core modules to explore issues relevant to a particular organisation, sector or local area. Read more examples of how the Happiness Pulse is being used to collect benchmark data and inform wellbeing interventions or training: