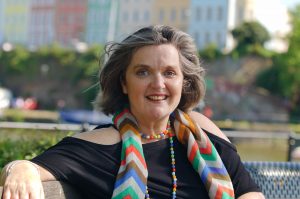 Liz is an internationally recognised leader in sustainable wellbeing with over 20 years of experience in connecting, challenging and supporting change-makers. She has been a key part of the development of all Centre for Thriving Place's wellbeing measurement tools and approaches. She is a globally in-demand speaker and advisor on community wellbeing and place-based approaches to measuring, understanding and improving wellbeing in all sectors.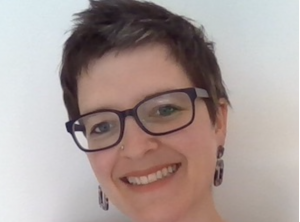 Rachel Laurence is an experienced local economic development practitioner whose background combines community development and youth work, with local economic development policy and practice expertise. 
Since 2012 she has worked in a range of senior leadership roles for Save the Children, the New Economics Foundation and London Borough of Barking and Dagenham.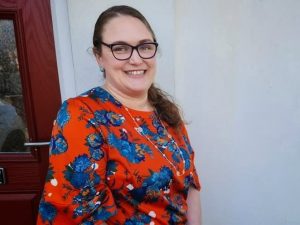 Operations & Project Manager
Katie works to transform the strategy from plan into action through her many years of Operations Management experience. Having worked in organisations of all sizes in various sectors, including start-ups, she brings a wide variety of skills and knowledge to the team, providing support and direction to the delivery of all Centre for Thriving Places projects, working closely with clients, partners and team members to deliver maximum impact and further the organisation's mission.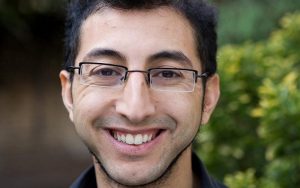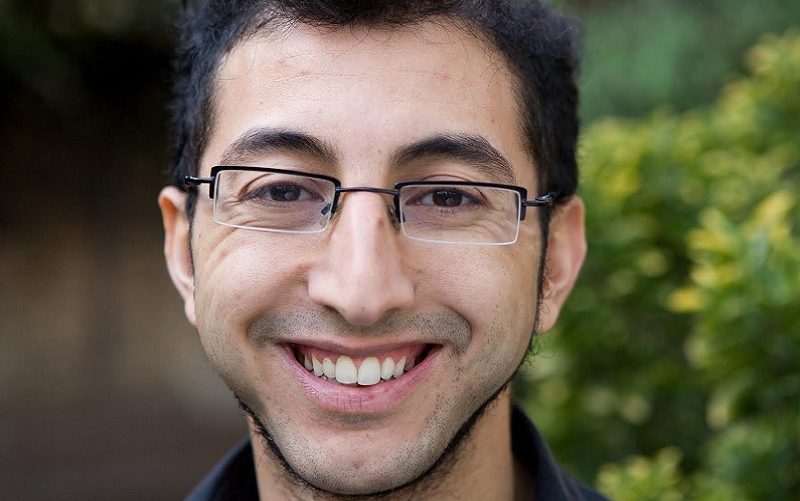 Wellbeing Measurement Advisor
Saamah is a globally recognised expert in wellbeing measurement and policy, having won the Community Indicators Consortium award in 2016 as an emerging leader in the field of community conditions and wellbeing. Saamah has conducted complex analyses for a range of clients including Eurostat, the Big Lottery Fund, the European Network Against Racism, RAND corporation and Eurofound and served on multiple advisory boards, including the ONS, OECD and Eurostat.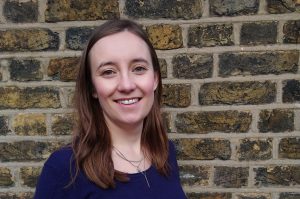 Wellbeing Measurement Advisor​
Rosie is a researcher with over a decade of experience in working with a range of stakeholders including national and local government, What Works Centre for Wellbeing, NHS organisations, the European Commission and international and local charities.
Her work focuses on how evidence and insights can be used to inform the design, management and evaluation of interventions.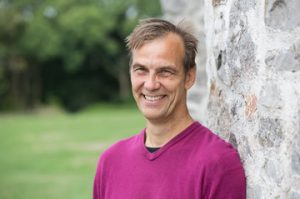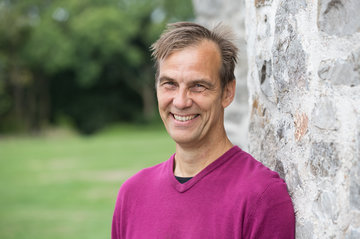 Interim Communications Manager
Mike spent the first 10 years of his career in communications roles. Starting out in Journalism, he moved through PR, fundraising, customer care and marketing. Whatever the aim, he strives to make it clear!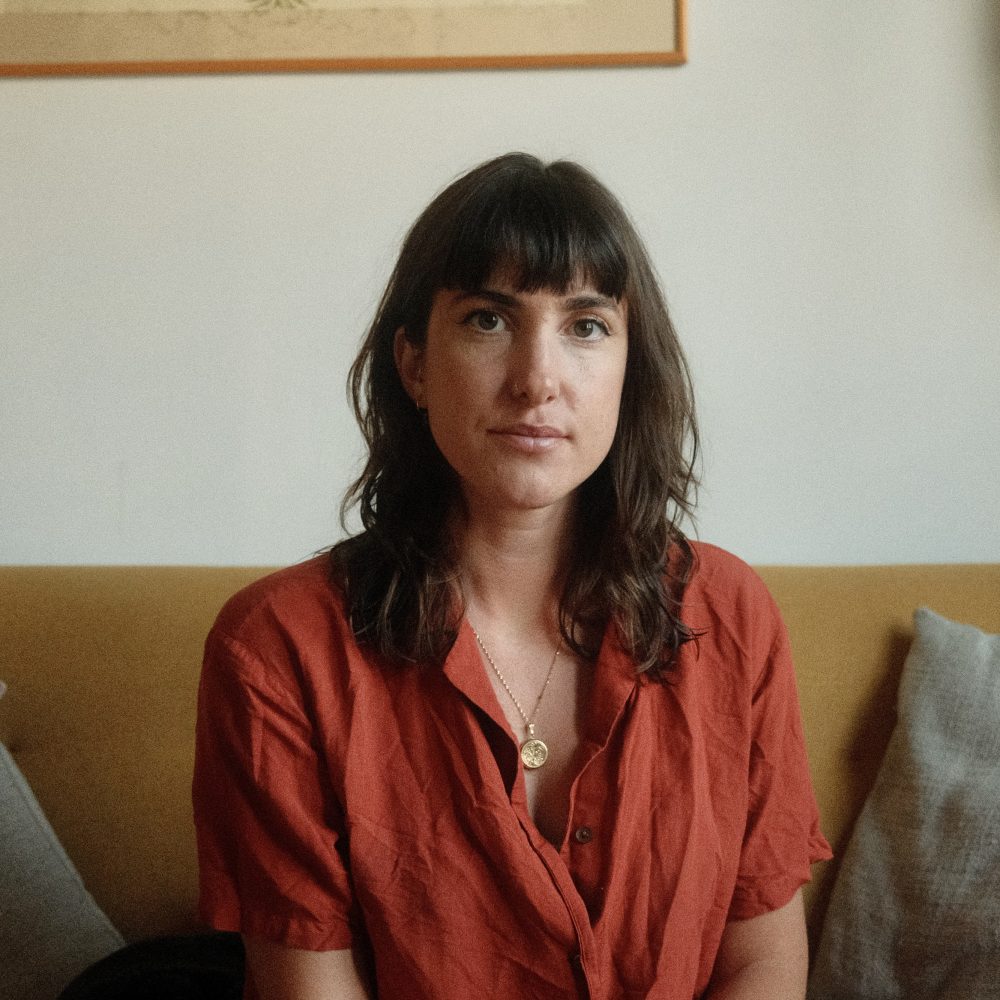 Rachel is a research and evaluation specialist with interests and experience spanning community development, placemaking, sustainable transport, inclusion and the environment.
Most recently she has project-managed evaluations of street design and sustainable travel initiatives and worked to design and implement a major grant programme for the community and voluntary sector in Bristol.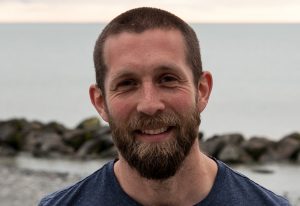 Wellbeing Measurement Advisor​
Sam is a writer and philosopher with extensive experience in wellbeing research and measurement.
He's worked on numerous wellbeing policy projects in collaboration with a wide range of local, national and international organisations, including UK Cabinet Office, Office of National Statistics, Public Health England, What Works Centre for Wellbeing, and New Economics Foundation.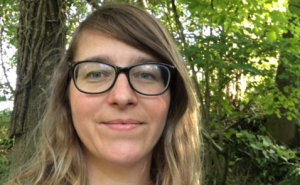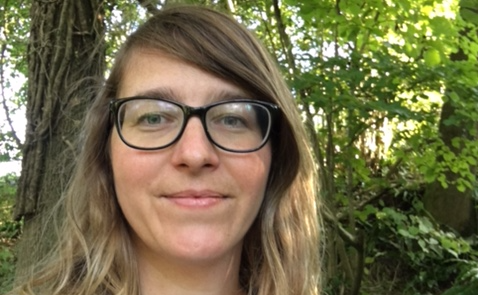 Wellbeing Measurement Advisor
Mel provides research and data support, having led on delivery of the Thriving Places Index as well as supporting the creation and implementation of  several diverse wellbeing frameworks. Mel holds an MSc Sustainable Development in Practice and believes that nothing is sustainable without wellbeing. She is particularly interested in growing our connections with nature, with our compassionate values and with each other, to support a better world for all.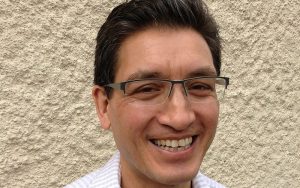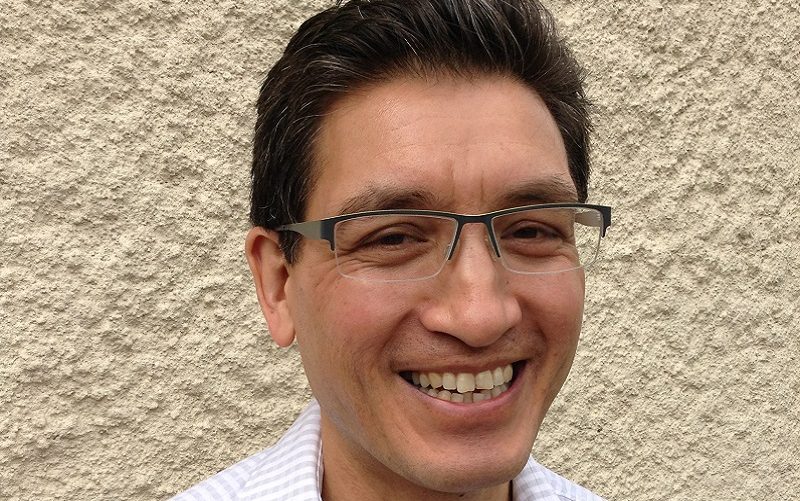 Byron has 30 years experience in health and social care, community, higher education and leadership development.
His passion is supporting individuals, teams and organisations weave together different sources of wellbeing knowledge, wisdom and practice to support collaborative learning and change and build supportive and inclusive practices, systems and cultures.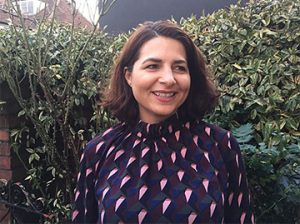 Strategy & Operations Advisor
Wren is our Strategy and Operations advisor, ensuring our work delivers value and impact to to partners and keeping our organisational objectives aligned with our values.
She brings over 20 years of experience working with some of the world's leading purpose-driven organisations, helping to deliver on big visions locally and across the world. Wren holds a degree in Finance and Economics and a CSR-focussed MBA.
If you are interested in joining our team, either as a freelance Associate or as a core team member, please check out our current opportunities here.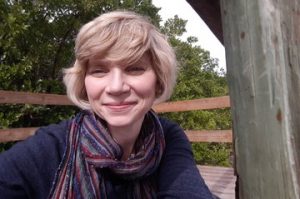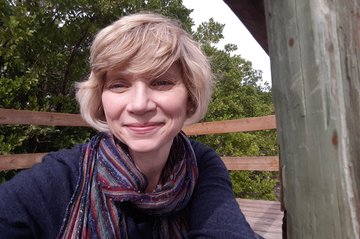 "The evaluation and analysis of measures of wellbeing, quality of life and social capital fascinate me. I believe we can leave a more peaceful, stable and equitable world for our children if we re-focus our efforts around wellbeing as a purpose."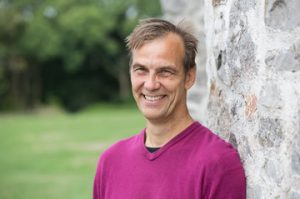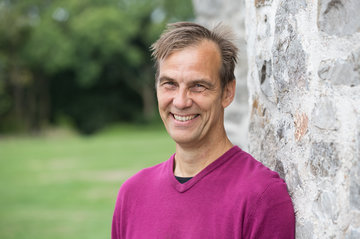 Co-Founder of Centre for Thriving Places, Mike is a director of the CIC and charitable board of trustees.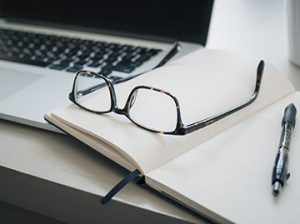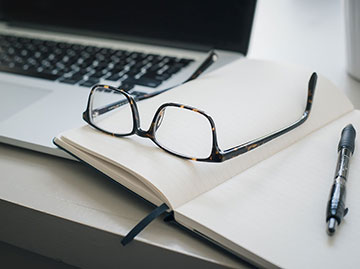 "I've spent my whole career addressing disadvantage & inequality to create the conditions for community empowerment, resilience and sustainable local economic development. I believe Centre for Thriving Places has a significant part to play in changing the game for good."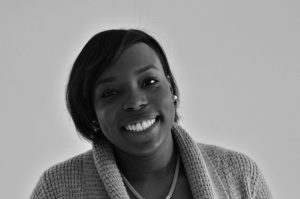 "I'm delighted to be on the board for Centre for Thriving Places to support their communications objectives. I look forward to helping the team shout about all the great initiatives, services and the impacts of their work."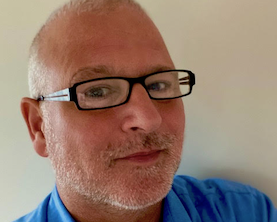 "I help organisations that enrich our community and nourish their employees become and stay commercially sustainable. I'm a chartered accountant (KPMG) have an MBA (Warwick Business School) and co-wrote 'Finance on a Beermat' the best-selling book on finance for entrepreneurs."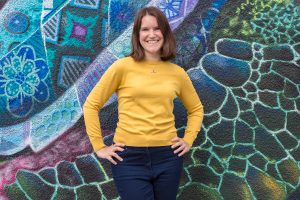 "I'm a storyteller at heart and a firm believer in the power of communications to create positive change. I've admired the work of Centre for Thriving Places since I was introduced to the organisation in 2015 and learnt about their mission to measure what matters. As a member of the Board, I want to use my skills to support a systemic shift to an economy that puts the wellbeing of people and planet centre stage."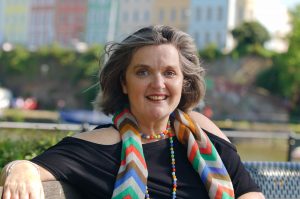 Co-Founder of Centre for Thriving Places, Liz is a director of the CIC
Research and measurement advisory group
Anne-Marie Bagnall, Professor of Health & Wellbeing Evidence at Leeds Beckett University
Anne-Marie Bagnall is Professor of Health & Wellbeing Evidence and Director of the Centre for Health Promotion Research at Leeds Beckett University, and a member of the Communities of Place evidence synthesis programme for the What Works Centre for Wellbeing.
Daniel Black, Director at Daniel Black + Associates | db+a / University of Bristol (Population Health Sciences) / University of Reading (Real Estate + Planning)
Daniel is a research director with 20 years professional experience in a wide range of knowledge domains in urban planning, development and corporate governance. He qualified originally in economics and urban design, specialising in sustainability and health impact assessment methods for large-scale urban development.
Kiron Chatterjee, Associate Professor University of the West of England (Bristol)
Kiron's research seeks understanding of the way in which people travel and how this is influenced by the transport system and social, economic and technological change. He also seeks to identify how people's access to transport and use of transport affects their life opportunities and wellbeing. 
Andy Cope, Director of Insight at Sustrans
Andy's expertise is in research, evaluation and monitoring of active travel. Andy's work focuses on getting best value from the evidence about the effectiveness of the work that Sustrans and others deliver in support of walking and cycling. Andy's key skill is the ability to translate research and data to support development of policy and practice.
Jacob Diggle, Head of Research, Evaluation & Strategy at Mind
Dr Carrie Exton, Head of Monitoring Well-being and Progress at OECD
Carrie works on measuring, reporting and analysing data about people's well-being, including its equity and sustainability. She edits the How's Life? series, and oversees OECD work on well-being measurement, analytical reports, and policy applications. Carrie was previously a policy advisor in the UK Civil Service, including roles in strategy, private office, and education/research policy.
Richard Harries, Director at Power to Change Research Institute
Richard is Director of the Power to Change Research Institute. Previously a senior civil servant and deputy director of the think tank Reform, Richard is a trustee of Caritas Social Action Network and the Forces in Mind Trust, and a member of the Advisory Councils of NCVO and Volunteering Matters.
Stephen Hilton, Director at Bristol Futures Global 
Stephen is passionate about smart, sustainable, resilient, creative and inclusive cities. He is founder and director of a consultancy called Bristol Futures global soon to be rechristened city global futures. He was formerly director of Futures at Bristol city council where he helped win the title of European Green capital 2015.
Gareth Hooper, Health Economist
Gareth is a health economist with 20 years of experience in local government, the NHS and NICE. He has an interest in the use of wellbeing measures in policy decisions and economic evaluations. He is shortly to take up the position of Assistant Professor in Leadership and Management in Health at Coventry University to lead on health economics and statistics.
Anna Maccagnan, Research Fellow at University of Exeter Medical School – European Centre for Environment and Human Health
Anna holds a PhD in Labour Economics from the University of Modena and Reggio Emilia (Italy). She is currently a Research Fellow at the University of Exeter Medical School. Her research interests lie in the fields of happiness and wellbeing, household economics and labour economics, poverty and inequality. 
Rosie Maguire, Independent researcher and consultant
Rosie is a researcher with over a decade of experience in working with a range of stakeholders including national and local government, NHS organisations, the European Commission and international and local charities. Her work focuses on how evidence can be used to inform the design, management and evaluation of interventions.  
Jessica Pykett, Senior Lecturer in Human Geography University of Birmingham
I am a social and political geographer, researching the influence of neuroscience and behavioural science on public policy and economic thinking. I am also interested in concepts of and interventions in urban stress and urban wellbeing, and am a member of the Institute for Mental Health. 
Emma Robinson, Professor of Psychopharmacology University of Bristol
Based at the University of Bristol, Emma researches the brain mechanisms which control emotional behaviour and how these are disrupted in psychiatric disorders.  Alongside research, Emma teaches across science and professional programmes and is actively involved in public engagement in science including running a biennial Neuroscience Festival in Bristol.
Jonathan Rougier, Statistical Scientist at Rougier Consulting Ltd
Jonathan (Jonty) Rougier is a 'full spectrum' applied statistician, although the largest part of his academic work has been in Earth and Environmental Sciences. He has worked with several UK Government departments and agencies, and also with non-profit organizations and SMEs. He is now an independent scientist, but was until recently Professor and Head of Statistics at the University of Bristol.
Greg Fell, Director of Public Health at Sheffield City Council
Tim Taylor, Senior Lecturer in Environmental and Public Health Economics at University of Exeter Medical School
Dr Tim Taylor is an expert in the economic valuation of health and the environment. He has worked on numerous European projects on sustainability and health issues, including the Bluehealth and INHERIT projects. He has published over 50 journal articles and book chapters including articles in Ecological Economics and the Journal of Happiness Studies. 
Juliet Michaelson, Independent researcher and consultant
Juliet spent eight years at the New Economics Foundation's Centre for Wellbeing, latterly as its head. She advised the Office for National Statistics on its Measuring National Wellbeing programme and was an author of reports on the Happy Planet Index and Five Headline Indicators of National Progress. Her current work draws on her experience in research, policy-making and organisational development.
Sara MacLennan, Economic Advisor UK Government Economic Service, Defra
Anya Skatova, Vice-Chancellor's Fellow in Digital Innovation and Wellbeing at the School of Psychological Science, University of Bristol.
Anya gained her PhD in Psychology at the University of Nottingham, and worked as a postdoctoral researcher at the University of Nottingham and the University of Warwick. She has extensive network of industry contacts and always open for new collaborations.
Dr Wanda Wyporska, Executive Director at The Equality Trust.
Wanda is Executive Director at The Equality Trust, the national charity that campaigns to reduce social and economic inequality. She is a Visiting Research Fellow at the University of York, a trustee of ACEVO (Association of Chief Executives of Voluntary Organisations), Redthread Youth, and Equally Ours and Governor of a primary school. She is a regular keynote speaker and sits on or has advised a range of bodies on inequalities.