Steve Onyett (1961-2015) remarkable man, inspiration to many, and example to us all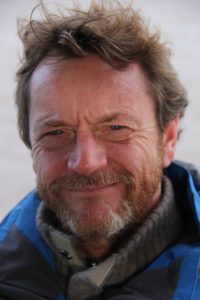 Death, an unavoidable part of life, is something that many people prefer to pretend is not there.  But bizarrely, death is also as great coach for happiness, often driving inspired and inspiring behaviour in people who've had a close encounter and are keen to make the most of the precious moments we have while we're here.
Amidst the heart-rending sadness of loss, there are opportunities to comfort, be inspired and to celebrate the joy of having had the pleasure of knowing someone special.  This is our tribute to Steve Onyett, a man who led life to the full, touching the lives of countless others with his humour, wisdom, curiosity, kindness and deep, deep care for both people and the planet we share.
We believe his contributions to the Great Conversation which has run through the ages about 'how we are' as humans, have been insightful, practical and thought provoking.  It's the kind of contribution which is very difficult to count and impossible to gauge, because influence with strong meaning buries itself deep inside, subtly changing the DNA of our thinking.  So all we can say is that the shape of people's lives and certainly to some extent, the shape of things to come, will carry the hallmarks of Steve's fascinating, encouraging and passionately inspiring mind.
Much has been written and observed about the way that what we project onto the world tends to come back to reinforce both our views and experience – It says a lot about Steve that when he recently sent out an appeal for wisdom and experience on social media, 'the response he got was enormously generous and rich'. Says it all really.
You can still read some of the things which crossed his mind on his Articles Archive here.  Well worth a look. Steve Onyett, thank you for being a great Happiness Champion and example to us all.
Happiness Champions 2015, Happiness Champions 2014, Happiness Champions 2013