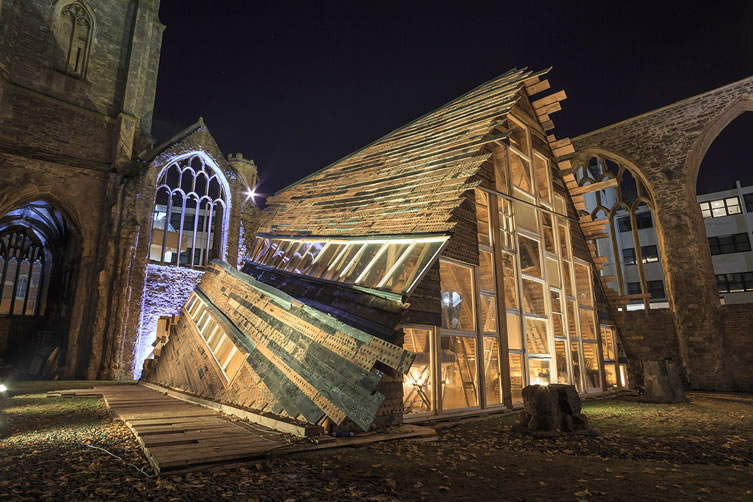 What Opposes Terror?
Fear, dread, chaos, anxiety, consternation, shock and intimidation.  These are all words associated with the idea of terror, and 'fight or flight' are the most natural ways to respond. Unfortunately, the best fight or flight offers is a temporary reprieve. A fight pumps up aggression everywhere, and flight simply hides from something that still seeks.
So what if counter-terrorism was a different kind of response – one that applied a force capable of reducing terror?
The dream comeback would offer a call so enticing that aggression drains away. The opposite words to terror are things like happiness, composure, calm, assurance and joy.  To face terror with peace takes both courage and great numbers – courage to overcome the din of fearful war-mongering, and enough people to convince the most fearful that love can overcome hate.
Billions of people over time have shown this is also a natural response. It's incredibly effective when people tell the story well, making the way clear for great numbers to follow.
The most powerful global story of our times is 'the economy'. As it's currently told, the story is dedicated to GDP growth, which results in growing fear and mistrust, growing inequality and growing resource use.  All good fuel for terror.
We're here to help people tell the story of 'the economy' as a tale of growing health and wellbeing – you can see it here. This is a story with the power to attract those who might otherwise give in to their feelings of fear, anger and frustration.
We are all narrators, so let's tell it well, and live it out together.
Empathy – worth thinking about
Here's a lovely little 3 minute clip from the utterly brilliant Brene Brown on Youtube via the RSA, which we spotted on Happify. Sharing stories like these is a way of bringing about a new economy. Give credit to others and do share.
Being Green is music to our ears
Sustainability, art and performance all rolled into one magnificent show.  Described as 'one of the most ambitious arts events of the year, Sanctum is running until 21st November.
Other interesting stuff
The RSA are running a Heritage Question Time event on the SS Great Britain, 19th November at 6pm
There's an International Peace Cafe on 21st November, it's a mezze style lunch bringing people of different cultures together around food. Details here from the 91 Ways project.
We highly recommend 'influencing change' training from the Sheila McKechnie Foundation
There is a bursary available for the Ecological Design Thinking course at Schumacher College – apply now
We've issued a Posthumous Happiness Champion award for Steve Onyett
and finally…here's an an inspiring example for us all – The Good News Network spotted a 103 year old Wonder Woman who volunteers 5 days a week
Watch out for more on Happy Cafe's next time – we love what the Action for Happiness group in Brighton has set going.