Here's the gallery of all the Happiness Champions who have been celebrated in Bristol in HappyLists since 2013.
Bristol HappyList 2018
This HappyList was published on HappyCity's website as an 'Alternative New Year's Honours' list in January 2019.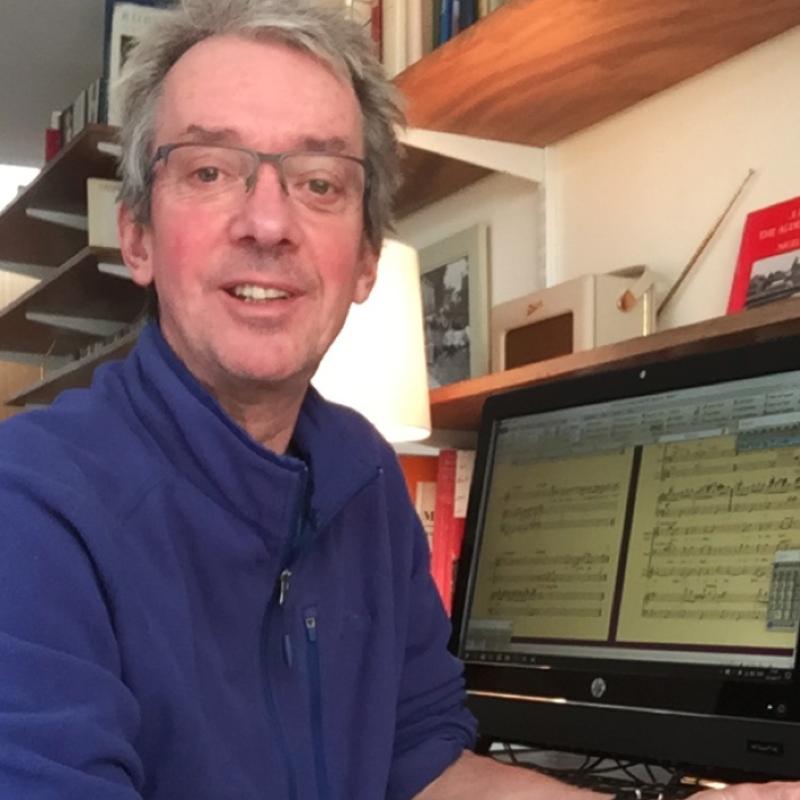 Mark Lawrence
Conductor & Composer, St George's Bristol
Conductor and Composer, Mark is known for his ability to inspire confidence in all those he works with. Through the Cosmos Children's Community Choir of South Bristol at St George's Bristol, he helps children to discover their talents and to believe in themselves. Mark also conducts the Big Friendly Choir of Bedminster, which began as a 'singing for health' group. The choirs often perform together in joyous inter-generational concerts and specially written community operas. South Bristol is lucky to have him working on community projects promoting mutual respect and admiration!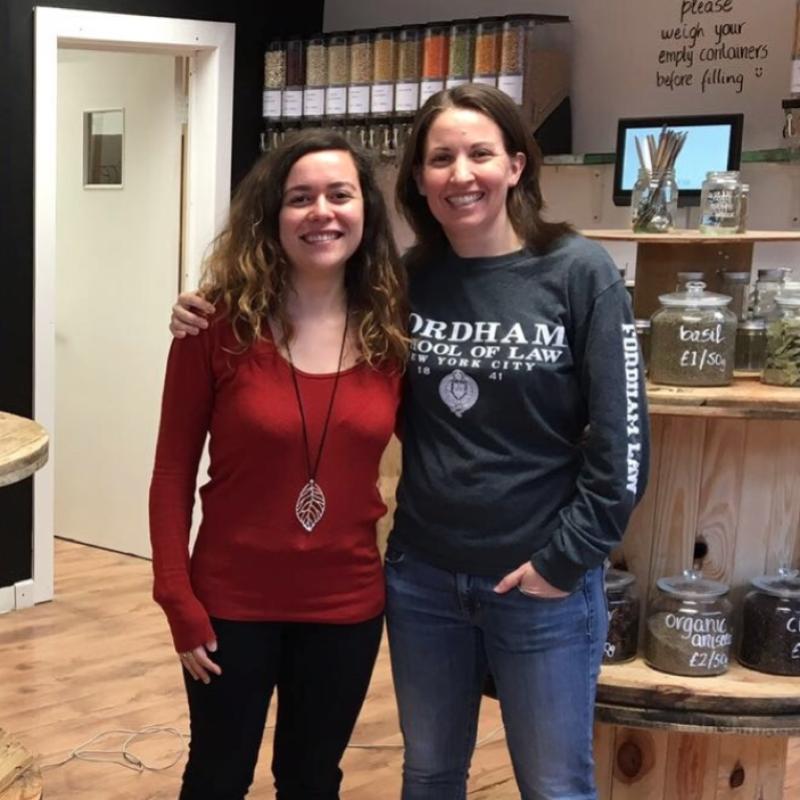 Stacey Fordham and Lidia Rueda Losada
Founders of Zero Green Shop
Stacey and Lidia brought a lot of happiness to people in Bristol by opening the first zero waste shop in the city. Having shared ideas and personalities complementing each other, both women wanted to address the issue of waste, especially single-use packaging and its harmful effects on the environment. Their combined enthusiasm and bravery with a pinch of personal touch brought something quite unique. There is a whole movement supporting sustainable and waste-free living in which Stacey and Lidia are in the front row!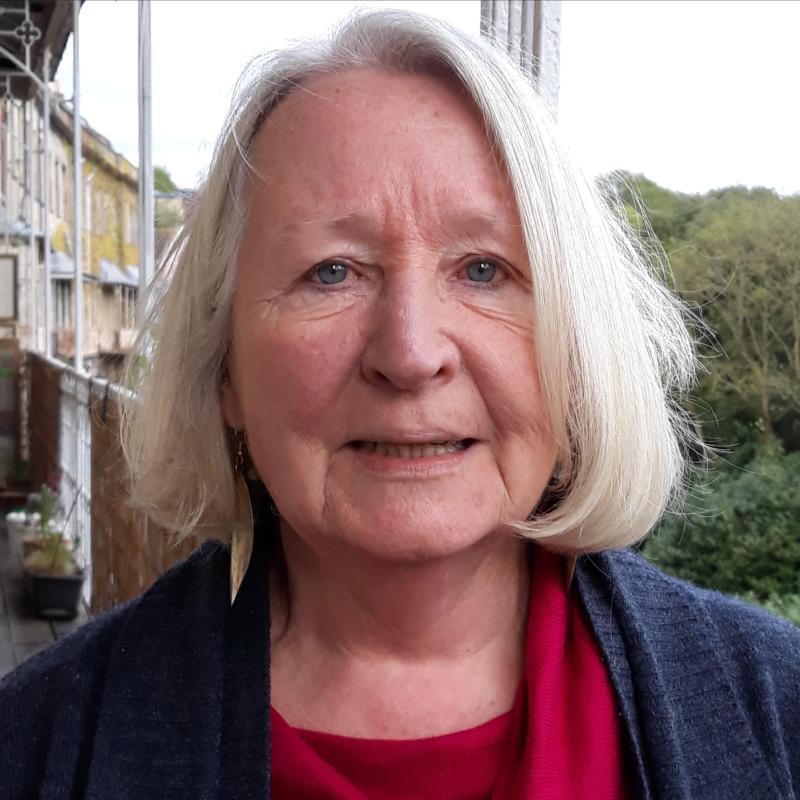 Pat Ellingham
Avon Wildlife Trust and St George's Bristol
Pat is best known around Bristol as a committed conservationist following both a 30-year career with Avon Wildlife Trust and on retirement, her 'Gran About Town' column for the Bristol Post. Over the last 25 years she has volunteered for and researched material for telling the fascinating story of St George's Bristol, the independent music venue and registered charity. Pat is simply a wonderful person, valued for her warm and genuine smile, as well as her bright intelligence and love for the environment and the arts. She's devoted to Bristol and actively does her bit to make Bristolians' lives better.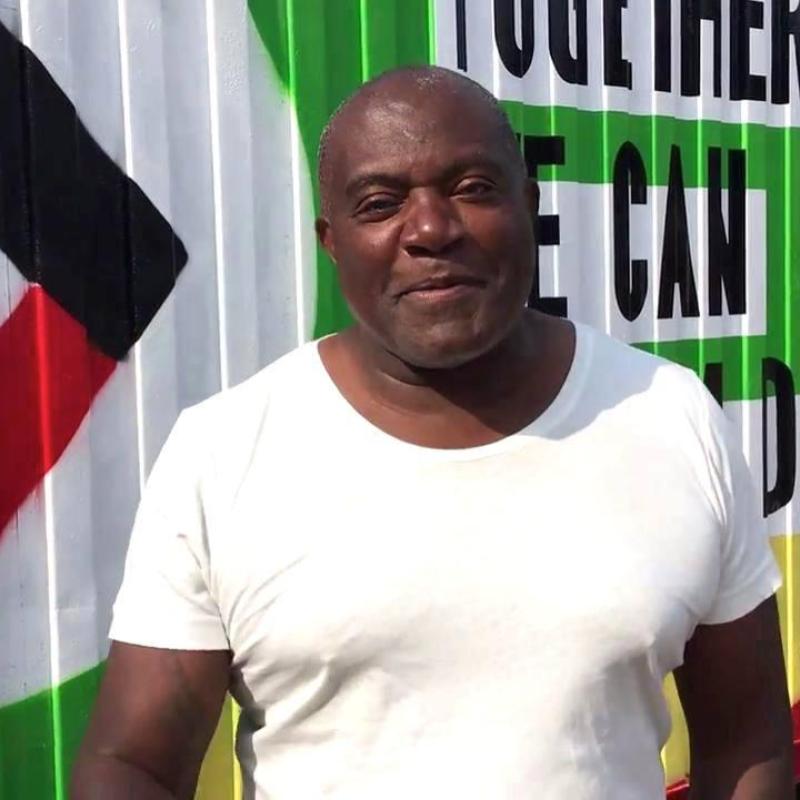 Jasper Thompson
Founder of Help Bristol's Homeless
Jasper is an amazing and compassionate person and social entrepreneur. He's always tried to help those less fortunate than him by digging deep into local issues and trying to solve them creatively. His latest project Help Bristol's Homeless (CIC) is about converting shipping containers into small flats where people in need can have a safe space to stay whilst waiting for permanent accommodation. Jasper was born in Jamaica but has lived in the UK for most of his adult life and he is definitely making a difference for the city he lives in!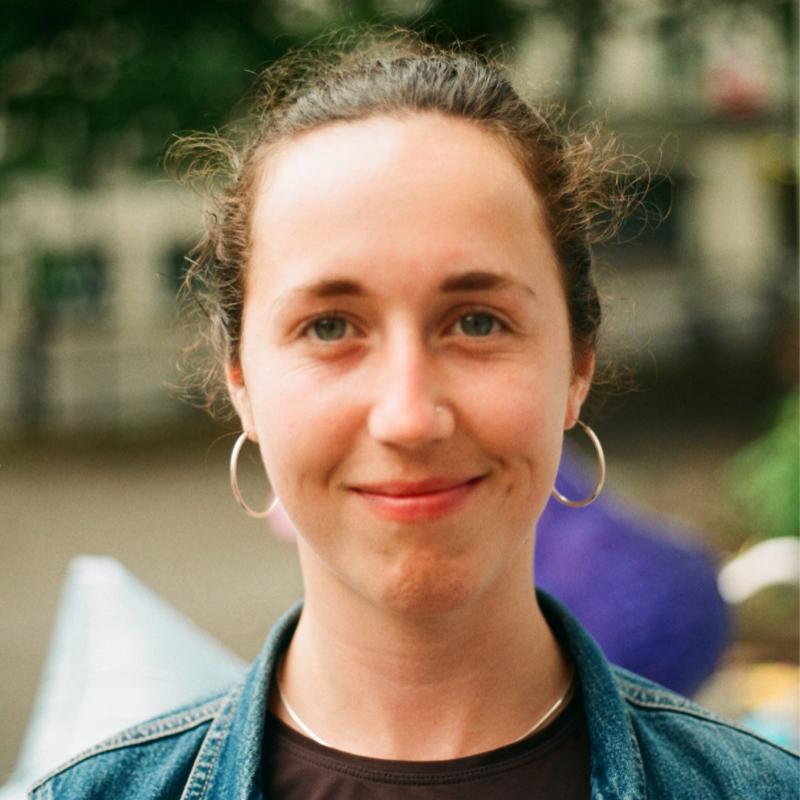 Megan Baker
Activist and co-creator of Safe Space
Megan is an inspiring young woman supporting survivors of sexual violence. She co-created Safe Space, a survivor led support group in Bristol, where survivors can speak freely and safely in an understanding environment whilst giving and receiving support. Megan is also a passionate activist for the rights of those who need support. She's been involved with several other projects and by sharing her own story she continues encouraging people to stand strong.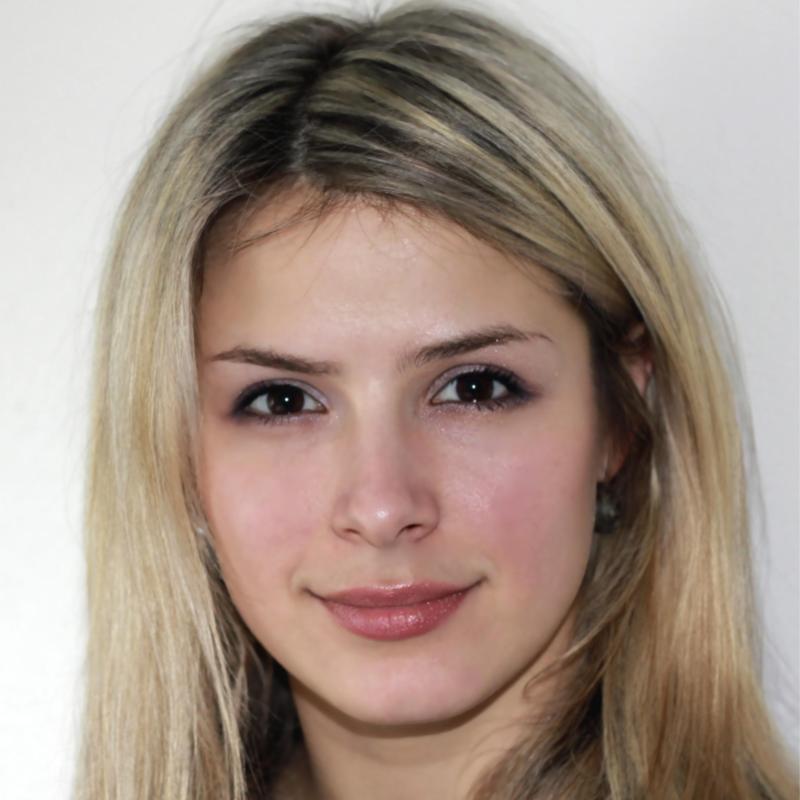 Svetlana Ovsyannikova
Founder and teacher at OvDa dance company
Svetlana founded OvDa, a contemporary dance company focused on dance education and wellbeing. Through her Dance Mums classes, she inspires new mums to socialise, exercise, stay positive about their new bodies and lives, and bond with their babies. Svetlana also organises family-friendly professional level performances, where Bristol parents can bring their babies and children to enjoy their first dance and theatre experiences. She is a ray of sunshine who goes above and beyond to build friendships and communities of lasting support.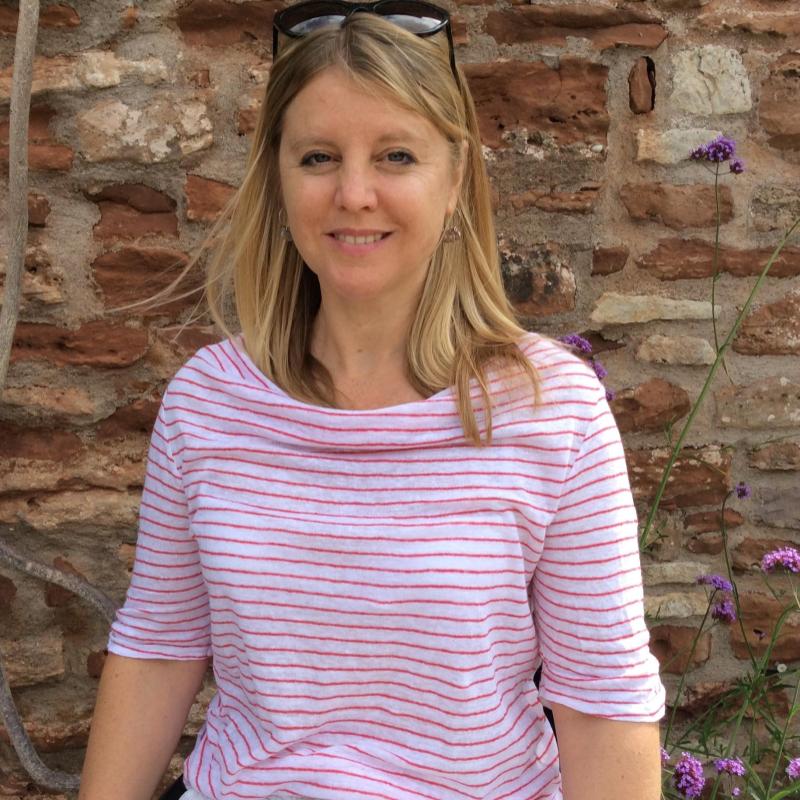 Nina Boswell Brown
Founder and instructor at Sitting Fit Yoga
Nina is the founder of Sitting Fit Yoga; a yoga practice specifically tailored to the needs of wheelchair users. After becoming paraplegic 30 years ago, Nina was determined to maintain her active lifestyle and mobility. She discovered how beneficial gentle stretches and exercises can be for someone who is less mobile so she went on to complete her Advanced Chair Yoga Teacher Training. Nina's will alone is enough to inspire, but through exercise she truly is empowering people to feel healthier and happier in their bodies.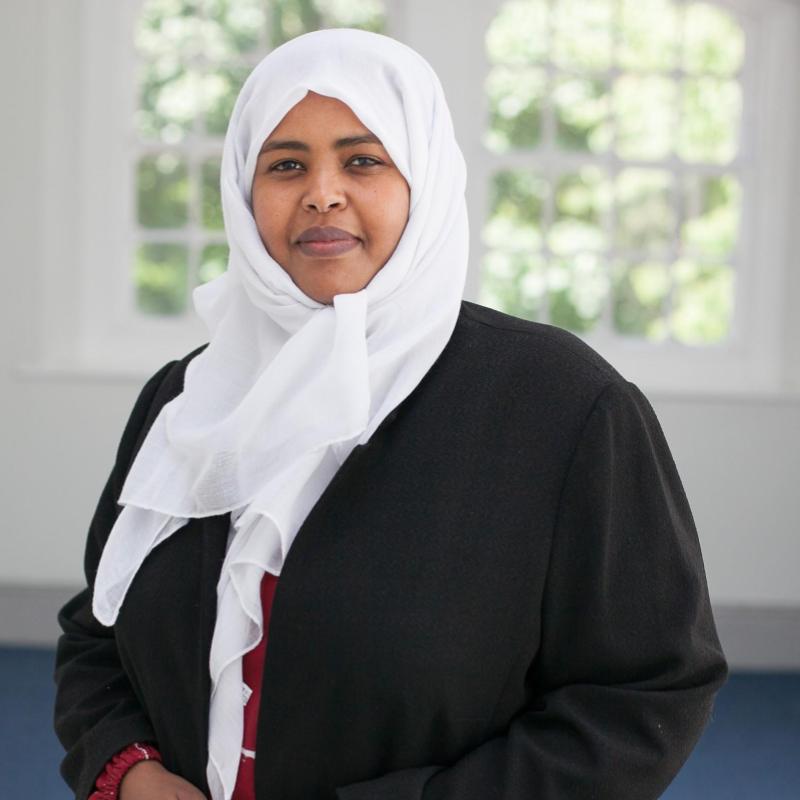 Layla Ismail
Development Manager, Refugee Women of Bristol
Layla is the manager of Refugee Women of Bristol who, each year, supports approximately 300 refugee and asylum-seeking women and their pre-school children. She has built a successful multi-faith and multi-agency partnership with local communities. Layla is also an activist for the rights and wellbeing of women and girls affected by female genital mutilation. The important work that Layla does around health, mental health and human rights is improving the lives of children and women in Bristol and beyond.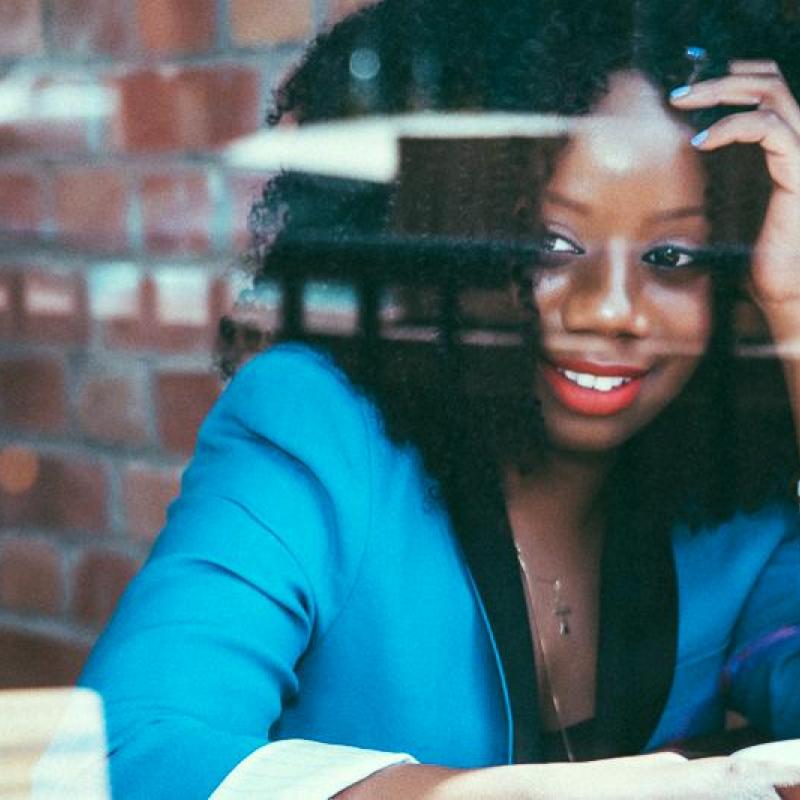 Michele Curtis
Artist and Graphic Designer
Michele is an artist, illustrator and graphic designer whose numerous projects tackle prejudice and celebrate the contributions and achievements of British African Caribbeans. Her project, The Seven Saints of St Paul's commemorates influential African Caribbean Bristolians who have had a positive impact on Black civil rights in Bristol. Michele recognises the importance of preserving local cultural heritage and, through her art, she encourages a sense of pride that has the power to strengthen community ties for generations to come.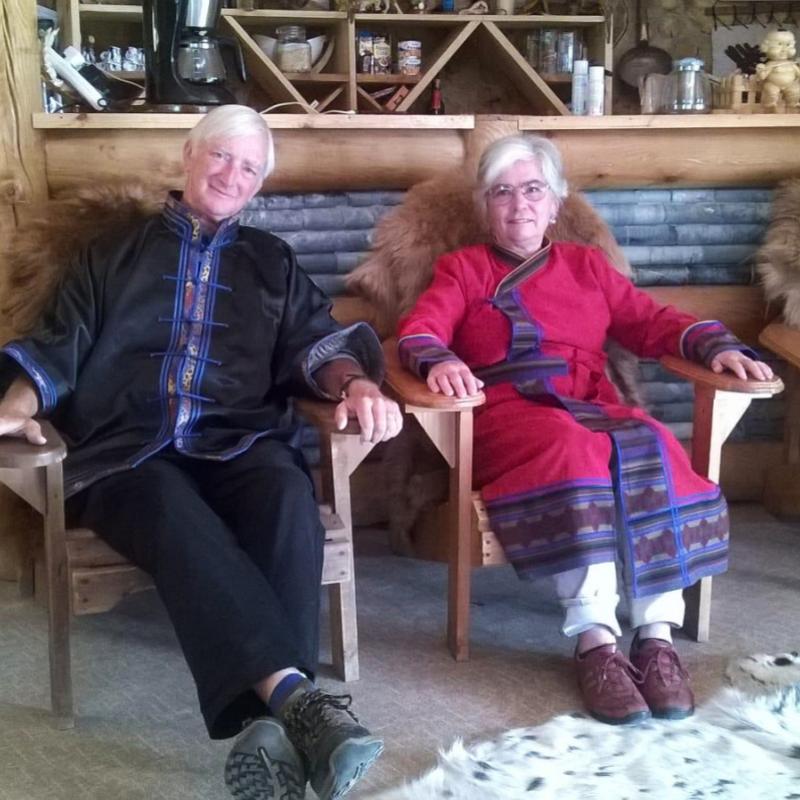 Carol and David Laslett
Community food heroes
Carol and David are dedicated volunteers at Sims Hill Shared Harvest, they are committed members of the milking collective at Street Goat and are leading the way at Incredible Edible on Straits Parade. Always there when you need them, these two are warm, hardworking and definitely not afraid of getting their hands dirty. Carol and David share their passion for growing- with great care for the people (and animals) around them. On top of all this, they also find the time to tend to their own allotment! We just don't know how they do it. The Lasletts are true community food heroes!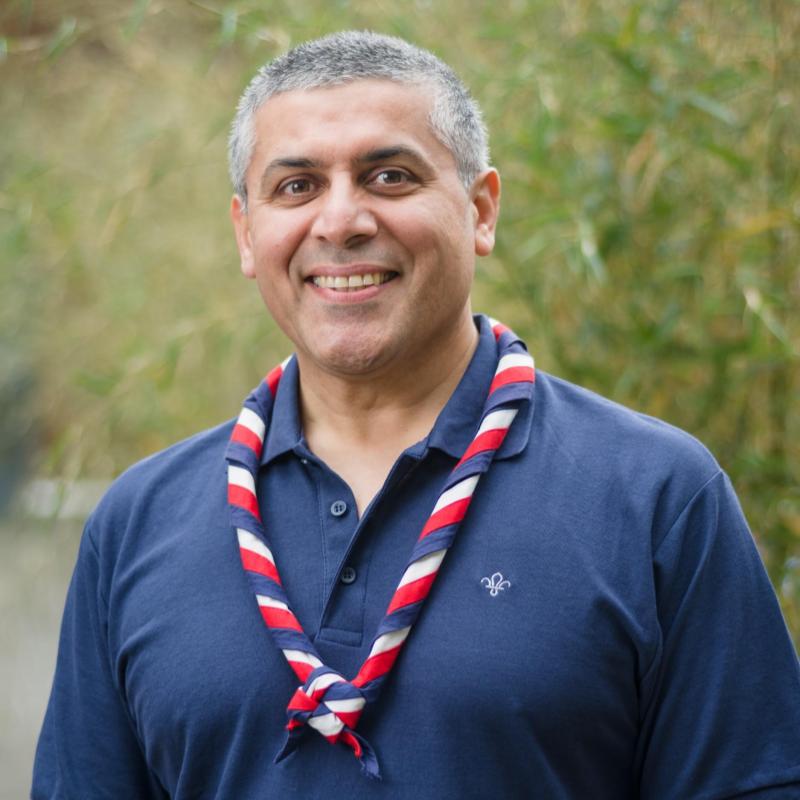 Amir Cheema
UK Commissioner for People at The Scout Association
Amir is a Programme Manager, a father of 3 and a Member of the Order of the British Empire (MBE). He's spent the past 16 years dedicating his spare time to The Scout Association as a way of helping develop a peaceful and productive society. A founding member of the UK Muslim Scout Fellowship, he delights in helping thousands of children and young people around the UK to get involved in purposeful activities to develop their skills. It's adventurous, happy and life-enhancing fun, giving young people skills for life.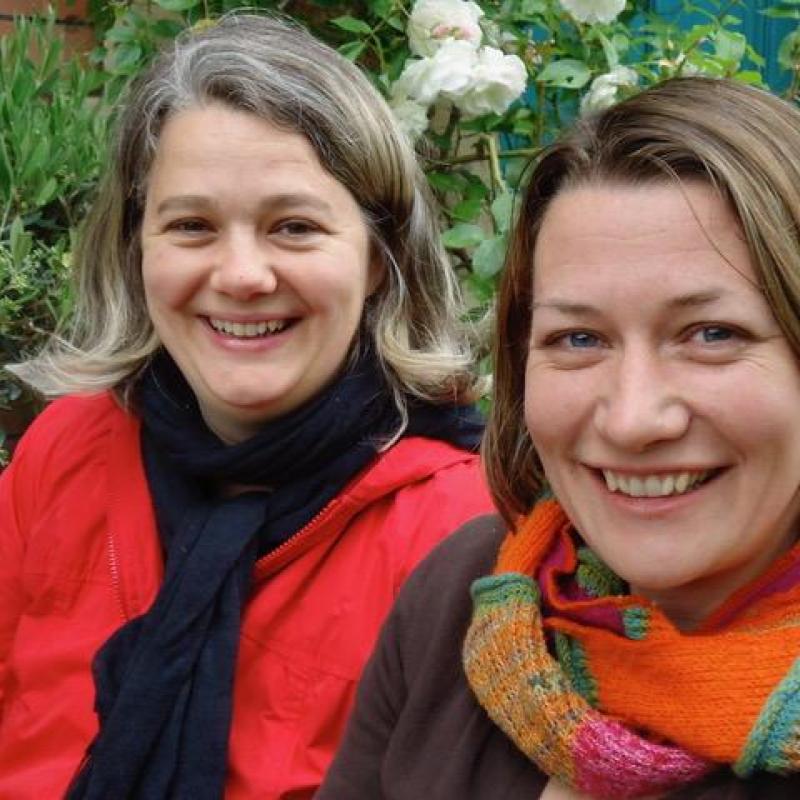 Alice Ferguson and Amy Rose
Founders of Playing Out
Frustrated with the lack of safe space for their children to play out, Alice and Amy decided to take matters into their own hands! By closing their street off to cars for just a few hours they found that children gained the freedom to play together, neighbours could get to know each other and a new 'sense of place' emerged. They got Bristol City Council behind their idea, which then brought about a change in policy to allow streets to regularly open for play. Playing Out was formed in 2011 to spread the idea and grow a parent-led movement across the UK. 56 other councils have now copied Bristol's street play policy and over 800 street and estate communities have 'played out', including 178 all over Bristol. Playing Out offers support to any streets wanting to start playing out in Bristol.

Bristol HappyList 2017
This HappyList was published on HappyCity's website as an 'Alternative New Year's Honours' list in January 2018.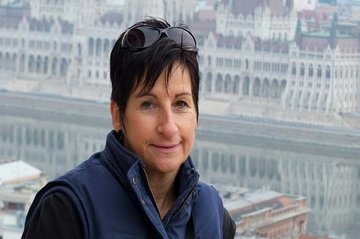 Dawn Aldred
Dawn started Bristol Rocks in August 2017 near Whitchurch. She simply decorated rocks, then 'hid' them in public to brighten someone's day. She inspired a craze, with over  27000 facebook posts showing how children got creative, leaving their screens to hide rocks and hunt for others whilst also raising money for the Poppy Appeal.   Rock solid happiness.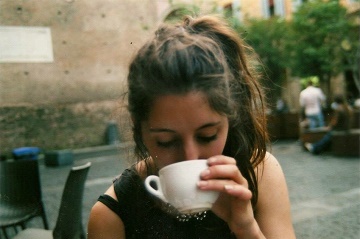 Bryony Ball
Bryony is passionate about giving women and others who've been oppressed or who face discrimination due to gender identity, space to find their voices and represent themselves. She helped set up SeeItFromHer+ to explore creative ways of building understanding and empathy in safe spaces where people can connect, listen and break down barriers. Bryony and the incredible group she's part of aim to help people find power, kindness, and love. That's a happiness bullseye!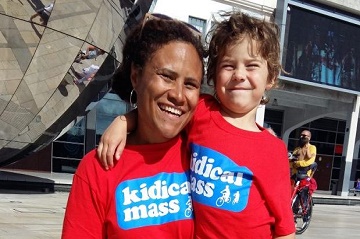 Zoe Banks Gross
Having a young family can be a real barrier to cycling, but Zoe was inspired by an american idea called Kidical Mass to set up a scheme which brings families together in Bristol. People get to try out different bike adaptations so they find out what works for them, while gaining confidence and making new friends. Happiness on wheels!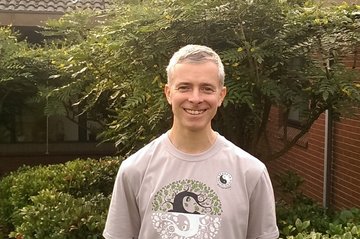 Crispin Barker
Crispin, a qualified physiotherapist with the NHS, spends his days helping people manage pain. In his spare time, he offers Tai Chi sessions to improve people's health as a volunteer with the Taoist Tai Chi Society of Great Britain, a registered charity.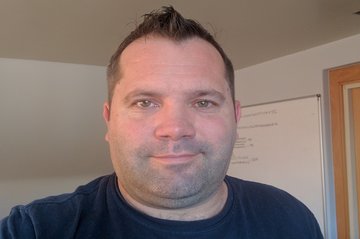 Mark Brimson
Mark lost his wife 10 years ago and decided to do some good in her memory. So he rallied friends to organise and walk 5 marathons in 5 days, raising money with these and other activities for Headway Bristol. His efforts produced £20,000 for the charity, but also brought thousands of people together with each other and the issues of brain injury.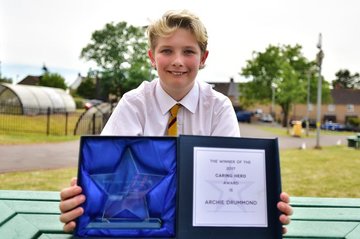 Archie Drummond
Rightly recognised as a 'Caring Hero' in Bristol's Young Hero Awards this year, 12 year old Archie Drummond is truly remarkable.  As reported in the Bristol Post, Archie cares for both parents, and his disabled younger brother whilst keeping up with his schoolwork.  In all this, he still finds time to be kind to others without ever a word about his own problems.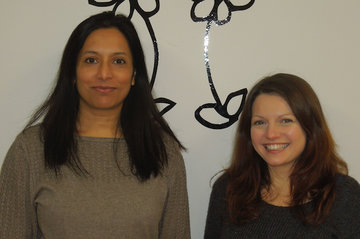 Eva Fernandes & Becky Gilbert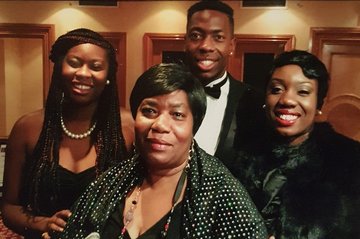 Teena Francis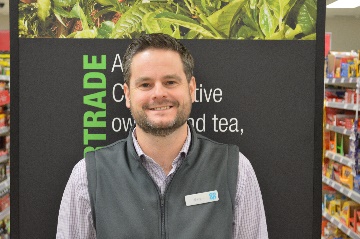 Gary Grimsby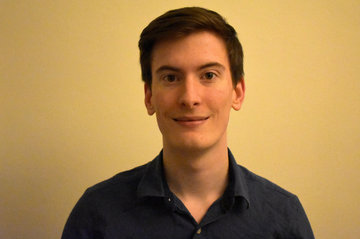 Thomas Haines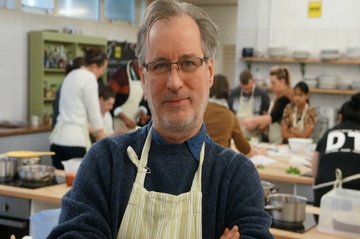 Barny Haughton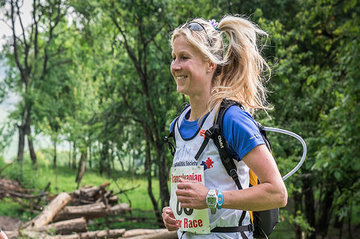 Kim Ingleby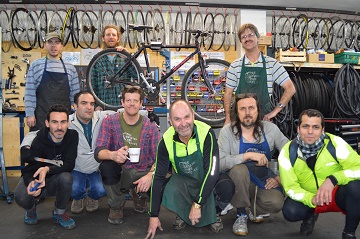 James Lucas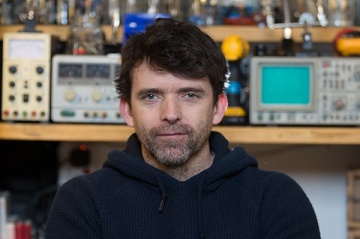 David McGoran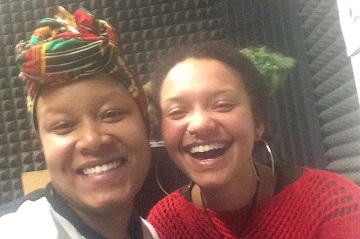 Zakiya Mckenzie & Jasmine Ketibuah-Foley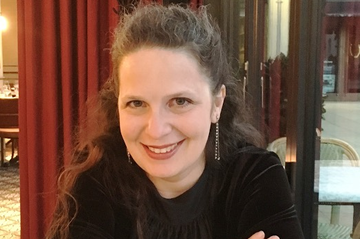 Raluca Mckett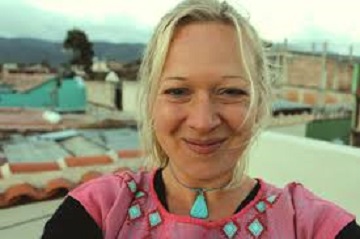 Naomi Millner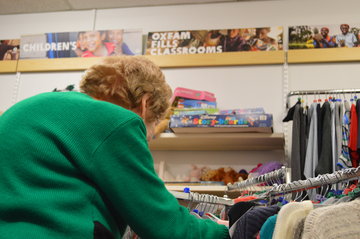 Joyce Mobbs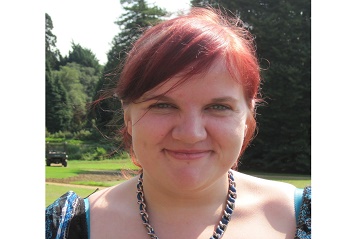 Nicola Morgan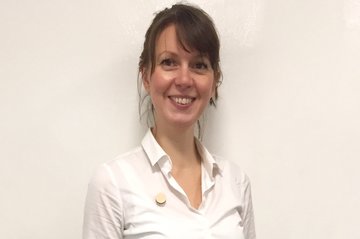 Amy Perrin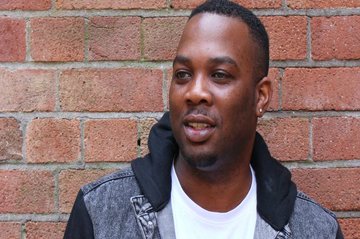 Clayton Planter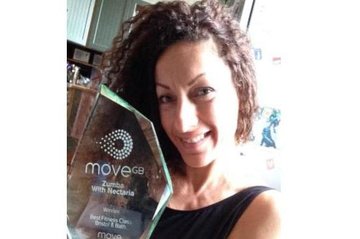 Nectaria Pospori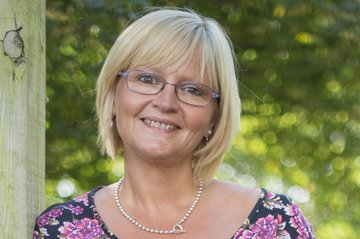 Jo Richings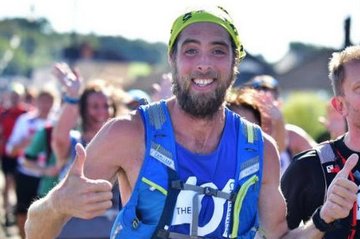 Ben Smith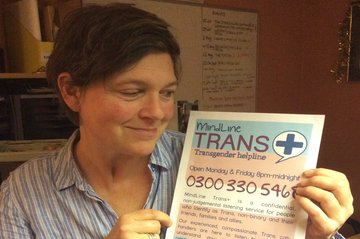 Liz Sorapure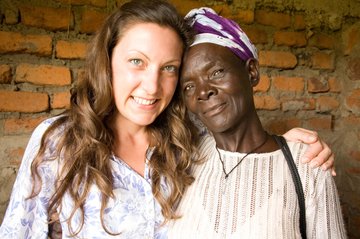 Katie Sparkes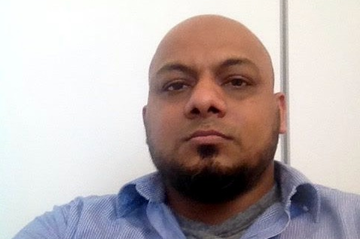 Naseem Talukdar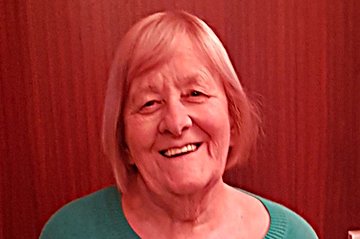 Barbara Thomson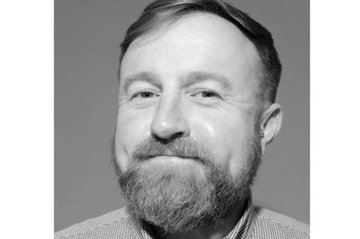 Berkeley Wilde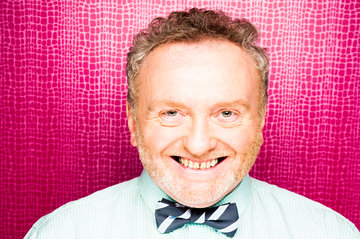 Stevie WIlliams
Bristol HappyList 2016
This HappyList was published on HappyCity's website as an 'Alternative New Year's Honours' list in January 2017.
Neil Adams
Neil is the most helpful person on the helpfulpeeps website, having accumulated the highest 'karma score' for all the little acts of kindness he's performed.  He finds lots of ways to encourage people to be genuine and caring, which he sees as a simple way of actively resisting the selfishness promoted all around us.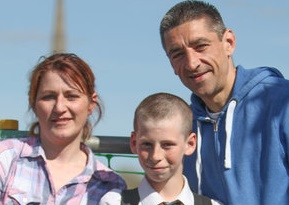 Hamish Anderson
Hamish (pictured here with his parents) won a 'Community Hero' Gold Star award from the Bristol Post for taking his own initiative to help rough sleepers this year. He started buying sandwiches with his own pocket money, then shaved his head to raise more money. His kind-hearted actions deservedly won national recognition.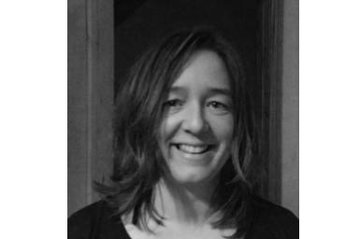 Helen Bone
Helen is a freelance community development worker who's passionate about collaboration and community led solutions. She runs Vivid Regeneration to help people work out how to make the changes they want to see in their area a reality for the benefit of all. She's made a big differnence to people's lives in Bristol's Inner City, Lawrence Weston and in Southmead as well as being a governer at St Mary Redcliffe Primary School.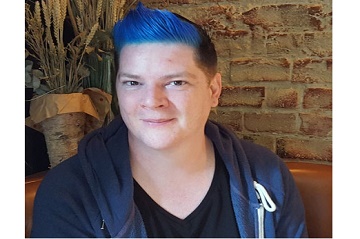 Daryn Carter
Daryn is a champion for equality and diversity who's efforts over 10 years were recognised with a Lord Mayor's Medal this year. By encouraging people in all walks of life to be more affirmative, to act with dignity and be more accepting of one another, he's clearly improving conditions for happiness to flourish.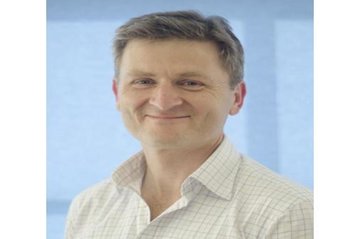 Anthony Clark
Antony has a great passion for running and for social enterprise.  He's encouraged lots of people to get more exercise through 'social running' and gives tremendous support to those (including Happy City) who need a better financial footing to serve society well.  Money CAN increase happiness as long as it's not the goal!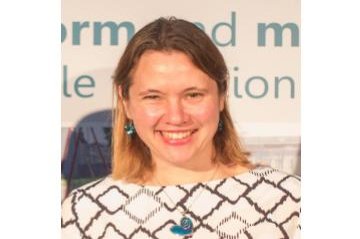 Juliet Dellow
Juliet set up Easton Jubilee Trust to educate train & support new arrivals from around the world. Her enthusiasm for helping people settle in to Easton attracted lots of support, paying great dividends in education and community for young, old and volunteers alike. Sadly the charity closed this summer, but not before making an indelible mark on those who now feel they can thrive and contribute to wider society.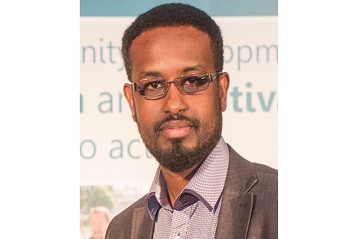 Ahmed Hassan
Ahmed is the main driver behind the Samadoon Foundation, which aims to enhance social cohesion in Somalia.  He persuaded a former president of Somalia and a former Mayor of Mogadishu to visit Bristol, bringing people together for constructive political engagement with local issues of better health, education and reconciliation.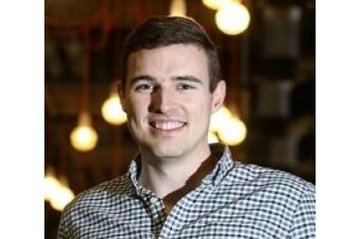 Simon Hills
Simon co-founded Helpfulpeeps to create a "money-free economy", based on the karma of being helpful.  His simple mantra is 'ask for help whenever you want, and help others whenever you can'.  Happiness becomes more tangible when you can see it like this – that's HappyList gold!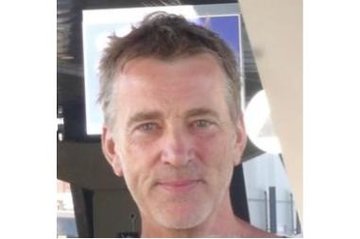 Tony Holdom
Tony has spent years helping improve the lives of adults with learning disabilities. Through the Misfits Theatre company he creates opportunities for these beautiful people to have valued roles in society. They gain a voice, space to be creative, have fun and teach others about their potential. It's a double-decker tour bus of happiness.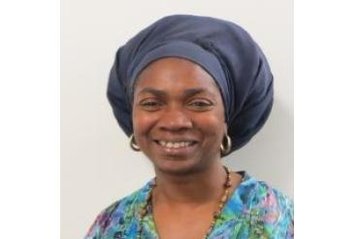 Torkwase Holmes
Torkwase greets every day with a hopeful heart, looks for the best in others and is quick to encourage people to value themselves.  Besides helping a cancer charity and working to promote blood and organ donations for the NHS, she puts time and care into her local community and the African & Caribbean community in countless small personal ways.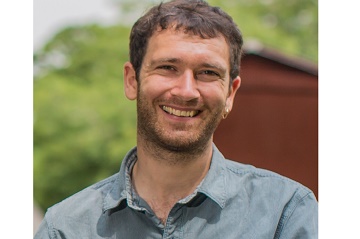 Ewan McLelland
Ewan's inspiring partnership with George Monbiot set out to raise awareness of the problems of lonliness – he's made a real difference to people who attend the gigs, changing the way people think about connecting in communities. The effect of his efforts has made people reach out to others in need.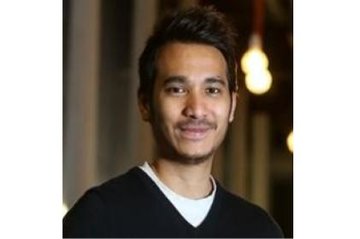 Saf Nazeer
Saf co-founded Helpfulpeeps in 2014 because 'life is better when we help each other'. Leaving his sales job behind, Saf now dedicates all his efforts to connecting people who want help with those willing to give it free of charge. Around 400 people visit his site every day – that's a lot of happiness in the making.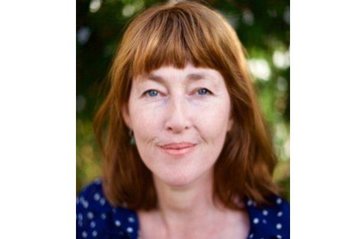 Lucy Reeves-Khan
Lucy created the Window Wanderland, a project which brings people together by transforming neighbourhoods into outdoor art galleries.  Her simple invitation to turn a front window into an art installation has a magical effect. It's a joyful event which inspires creativity, friendship and better connections. Genius!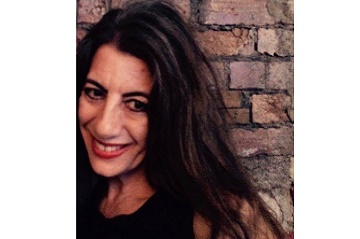 Christina Robino
Christina has been helping people in communities all over Bristol for more than 35 years. She's helped raise over £3.5m  for good causes in that time, raised awareness and supported projects for everything from addiction, domestic abuse and women sex workers to new ways to tackle Cancer, the Bristol Happiness Lectures and BCfm community radio. She's a happiness Dynamo!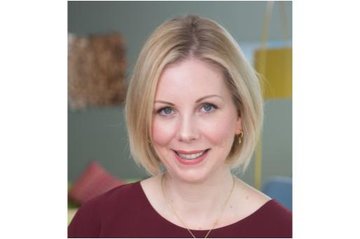 Zoe Sear
Zoe is cited as a great connector, protector and networker of professional women. Through an informal 'supper club', Zoe encourages people to do their best, helping them help each other to thrive personally and professionally. Tangible projects like the At-Bristol/KWMC 'Tinkering Space' are part of the happiness ripple effect they have.  Zoe also supports Spike Island, City to Sea and the Old Vic in her spare time.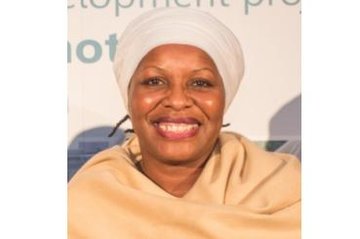 Jean Smith
Jean definitely goes the extra mile!  Leading the Nilaari Agency, her dedication to supporting people from the BME community who battle with mental health issues and drug addiction is inspirational to all who know her.  She's been an effective voice for the marginalised for at least 17 years and fully deserves her happiness champion status.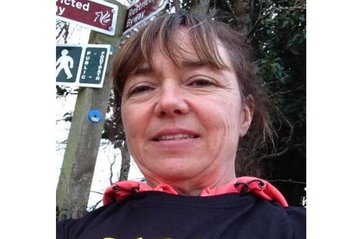 Charlie Stockford
Charlie's best known as sustainability champion, but quietly behind the scenes, she's also always busily raising money for charity, giving young people a leg up in work and encouraging others to get stuck in and make a difference. It's under-the-radar happiness that reaches the parts others often fail to reach.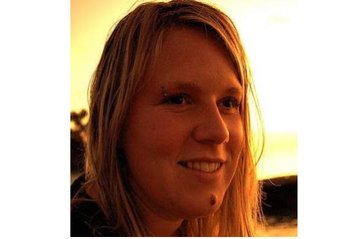 Verity Stokes
Verity was nominated for 'giving back the smiles to broken-hearted people' through her work at the Borderlands drop in centre for asylum seekers and refugees. She goes well beyond the call of duty in her constant kindnesses to all those around her.  She definitely improves health and happiness in our society.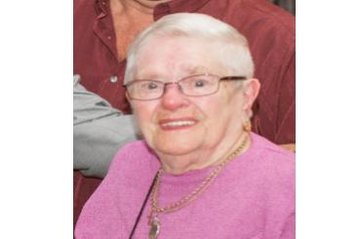 Lil Stiddard
Lil, now in her 100th year, has given decades of her life to making things better in Easton.  With her husband, she set up an older people 's group in Easton called the Evergreens in the 1980's.  She helped raise the funding for the new Easton community centre and has worked tirelessly ever since on all the practical things that need doing for the group.  She's amazing!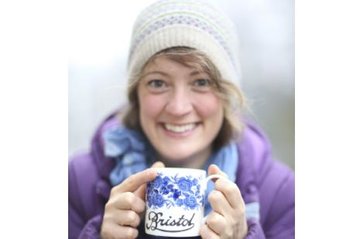 Hannah Taylor
Hannah is an event producer who's dedicated to helping people discover more about this fantastic city to promote a shared sense of active community. Her genuine excitement about all the things she's involved in is infectious. Currently she's running: Bristol Cycle Festival 2017; Trash & Treasure Dating; A Night in the Woods; Hello Darkness; Dance Dance Party Party; and One Good Turn. There's joy in the way she spreads local happiness.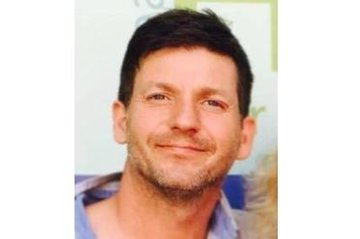 Kris Townsend
Kris works to end animal cruelty with Bristol Charity Viva! and with 'Engaging Minds' to help young people get to grips with their mental health. On top of that, he gives spare time to manage a volunteer rota of sandwich collections from Pret a Manger. They bring food for homeless people at St Mungos Homeless Shelter and The Big Issue – generating a lot of happiness.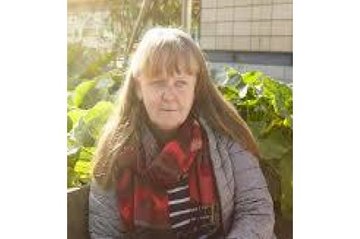 Sara Venn
Sara was a BBC Food Hero finalist this year for her amazing skill in promoting community gardening through Incredible Edible. Her passion for sharing growing, cooking, preserving and foraging skills is infectious, improving community resilience and transforming 'lost and unloved spaces' into beautiful and productive ones.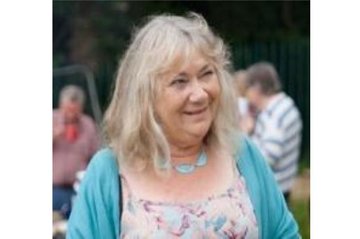 Sue Walker
Sue does a huge amount to increase happiness in Hartcliffe and Withywood. Her involvement in Food for All, The Amblers, The People's Kitchen and The Roundhouse are just some of the many ways she's helped improve health, well-being and quality of life in the area for years.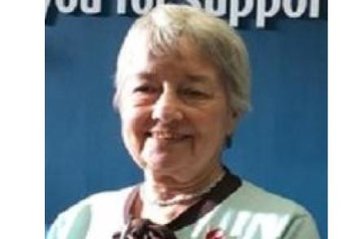 Sheila Williamson
Sheila won the Bristol Post's Gold Star Award for volunteering, having spent 3o years helping out at St Peters Hospice charity shops in Kingswood.  She's played an important part in bringing comfort to countless people over the years, including the friends and family of those battling their illnesses.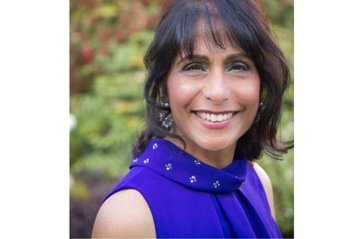 Kalpna Woolf
Kalpna brings Bristol's different communities together to share food and improve inter-cultural understanding whilst learning about health, wellbeing and sustainability. The 91 Ways project with its pop up Peace Cafe brings a rich diversity of happiness wisdom together for us all.
Bristol HappyList 2015
This HappyList was published in Bristol 24/7 in October 2015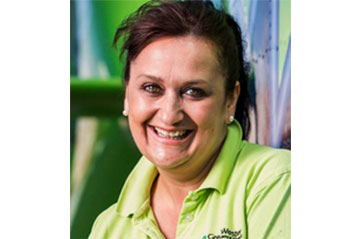 Nicole Beebee
Nicole always has a smile for everyone full of energy, always interested in everyone, very active in the community and always pleased to help people. She is enthusiasic about eveything and this is infectious. She makes other people feel happy , valued and special. Very efficient, effective, task orientated and gets everything done whatever the circumstances with a smile and a laugh.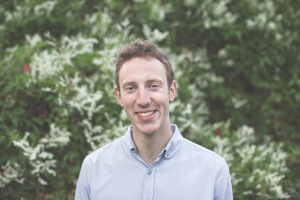 David Bowerman
David offers '3 Principles' life coaching to people around Bristol and the UK. He often does this for free, with first-hand experience of the difference it can make to people's lives, after having come across it while suffering from chronic fatigue. The basic idea of the coaching is to help people understand that things are okay, no matter how bad they seem. He personifies this understanding in both his profession and personal life.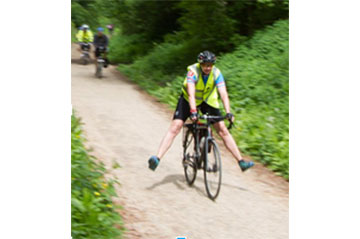 Pru Comben
Pru Comben is the run leader for GoodGym Bristol. Every Tuesday evening come rain or shine she motivates and leads a gaggle of runners to community projects where they take part in voluntary projects and then run back. Pru brings happiness to all of the runners taking part, making the toughest runs and tasks a pleasurable experience. She also brings happiness to all of the projects GoodGym runs to, helping them to achieve things they never thought possible! Happiness Champion is a perfect description for Pru, or maybe happiness machine would be even better!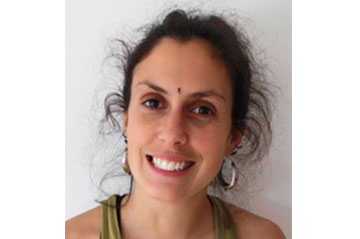 Nealy Conquest
Nealey never stops working. She has three jobs that help a lot of people: running the wellbeing rooms at Hamilton House; running her own CIC (Community Conscious) offering alternative therapies to vulnerable individuals; and fundraising for a charity that fights caste discrimination in India. She deserves a bit of recognition for that, I think.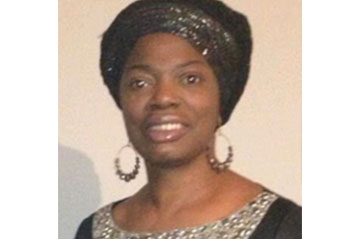 Asher Craig
Asher has been working to make the world a fairer, healthier and happier place since around 1990 – she chaired the Black Development Agency for 11 years and she's been helping people be the change they want to see in their lives ever since. She's a real champion for cultural sensitivity and her work building trusting relationships between groups has made a really significant contribution to happiness in Bristol over the years.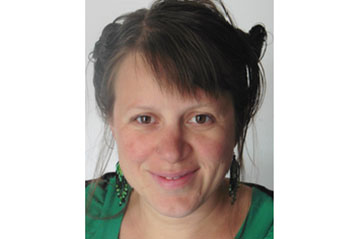 Alice Cutler
Helps asylum seekers and refugees in true way, by offering friendship, being a bridge for the people to services they need, providing lots of interesting training, helping them organise protests, campaigns and fundraising and media with her creative ideas. She is determined, honest and friendly, she makes links for us with other organisations and works well with different people. She is usually working behind the scenes and I would like to bring her in front and say thank you for making life better for us asylum seekers in Bristol.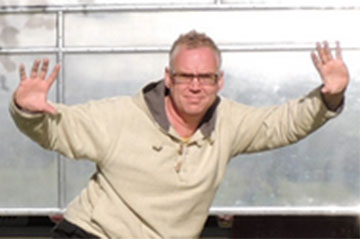 Tony Dove
Tony teaches tai chi to elderly people, encouraging the spirit of sharing cultural and inter-personal understanding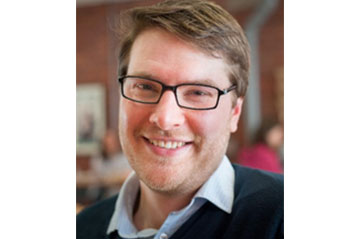 Chris Dunford
He is the Sustainability Engagement Manager At-Bristol Museums and Institutions. He is passionate about engaging, educating and inspiring the public about sustainability issues with humour and dedication holding public debates and workshops with schools. Spreading happiness and at the same time as promoting a positive regard for our environment.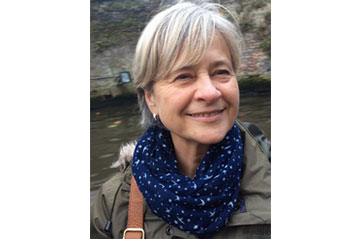 Pam Fisher
Pam is manager of Dance Voice, a charity supporting adults with learning difficulties and mental health issues. She supports students towards earning qualifications.
Pam is completely selfless, and is always there for friends, family and strangers. She brings happiness to everyone around her and is just an amazing generous person. She has no idea how much she does for people, and she supported me through a very difficult time with post natal depression. She never wants or needs any thanks for her constant kindness and I think it is time she is recognised for not only her work, but her personal support and joy she provides. Pam is most definitely an inspiration to me and many other people.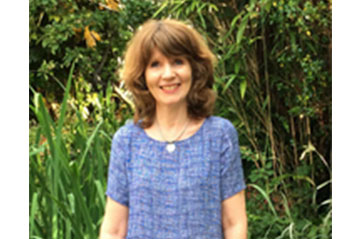 Frances Fox
Frances Fox is Director of The Bridge Foundation, a Bristol charity which promotes mental and emotional wellbeing in vulnerable children, often living in the most disadvantaged neighbourhoods in Bristol. Frances has been the director of this charity for over 10 years and goes above and beyond to ensure The Bridge Foundation provides the best services possible. She works tirelessly to ensure Bristol's children have a happier, more positive start in life. She is a board member of Voscur and sits on many other committees and groups working hard in the voluntary sector to further this important work.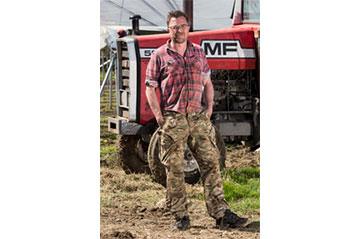 Steve Glover
Founded in 2010 by Steve Glover, the Severn Project is not only committed to producing outstanding quality foods, it also gives people the chance to adopt a new more positive role – growing food. Into 2015, the project has continued to develop, combining a passion for food with a desire to make a change. Working with people recovering from drug and alcohol misuse, the community interest company produces over 15 varieties of salad leaves. Naturally grown and harvested by hands on plots within the heart of Bristol's urban centres, The Severn Project is also a major advocate of urban renewal.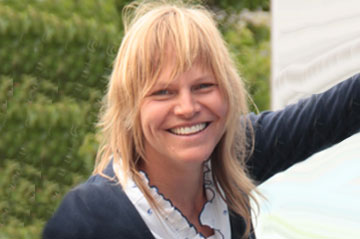 Annali Grimes
Founder in 2014 of www.litterarti.com, Art for Awareness and Education about Rubbish and Recycling.
Litterarti pioneers innovative projects, workshops, exhibitions to encourage change in our rubbish & recycling behaviour. It started last year with Easton Arts Trail and this year has become city-wide, with projects in Broadmead and Harbourside Festival.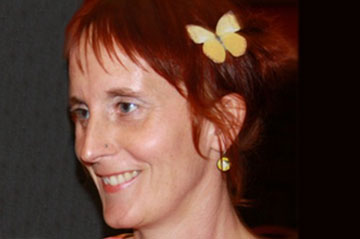 Amy Harrison
Amy has been working tirelessly in her local community during the last three years with a cheery smile and determination. She has been a key part of various groups responsible for big changes in the Redfield area. She's a trustee for local charity Up Our Street and works as Education Manager at The Architecture Centre. She also finds time to motivate her neighbours to restore a piece of land as a community garden.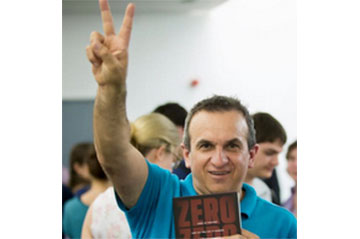 Paul Hassan
Paul has been a passionate advocate for minority groups, young people and social justice for as long as I can remember. He's always positive, encouraging and shows real thoughtfulness at all times – he's been a great support to countless individuals and manages to keep a good sense of humour even when dealing with serious issues. He's definitely a net contributor to happiness in Bristol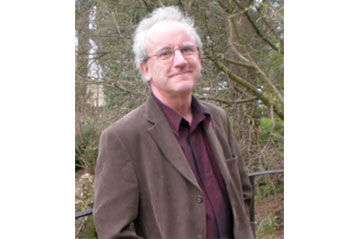 Steve Hennessy
Formed in 1997, based in Bristol, and with forty seven productions to its credit, Stepping Out Theatre is the country's leading mental health theatre group. It has produced a wide range of work on mental health themes and is open to people who have used mental health services and their allies.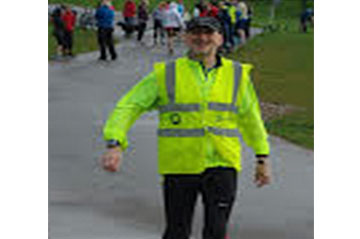 Geoff Keogh
Geoff set up the Ashton Court Parkrun 4 years ago and is a Parkrun ambassador for the South West. His enthusiasm, positivity and hard work as a volunteer week in, week out means 350+ people in Bristol can enjoy a weekly free, timed 5k run in the park.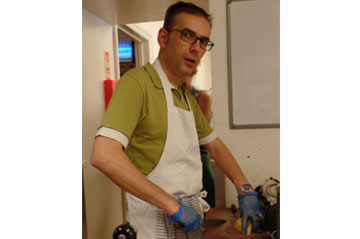 Jonathan Lee
With a background in humanitarian aid/development, he has recently been appointed as the CEO at the Crisis Centre Ministries and is committed to helping those with life disrupting problems, such as homelessness and addiction to enjoy a healthy and independent life.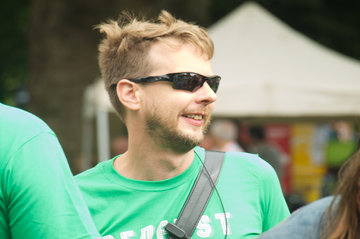 Dom Ljubic
Dom helps run free arts and music festivals Redfest, working most of the year to plan and organise a great community event.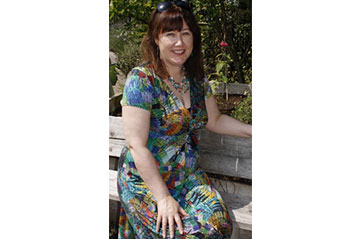 Sue Mackinnon
Sue is a pleasure to work with. She is really enthusiastic about all the environmental and health projects she works on, and really cares about the issues and the participants on the project. She also draws her knowledge and skills form journalism to communicate with clarity to big audiences and local people 1-1. She is also a giving and thoughtful person, she always gets people little thoughtful gifts for occasions, every card is special and relevant to that person. She is loving and kinda and bright and always has a big smile.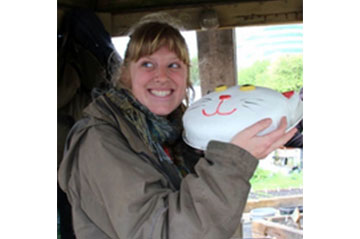 Lucy Mitchell
Lucy runs the Golden Hill Community Garden in Horfield, every time I walk past she's there with school children looking in the pond, or surrounded by happy local toddlers, or she's cooking pizzas in the clay oven wearing a badger costume or there's loads of volunteers getting on with growing a lovely garden. It used to be a really ugly bit of land and now there's a lovely garden set up for wheelchair users, the straw bale Bishopston Bale House and big events for the whole community. She never seems to run out of energy or smiles and definitely makes lots of people happy.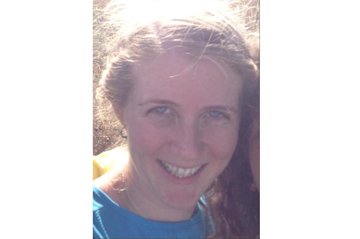 Emmy Oldenbourg
Works tirelessly as a nurse for refugees and asylum seekers in Bristol. About to head to Sudan for 6 months to nurse people over there. In her spare time, she helps out asylum seekers in indefinite detention and introduces children to the countryside.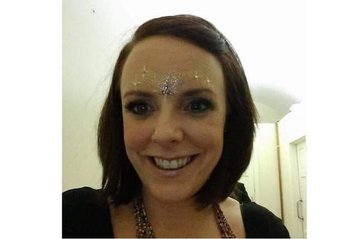 Becky Osei
Beccy set up the Bambini Hub for adults and children to play, learn, work and imagine together. She plans to create a permanent family frindly space for all.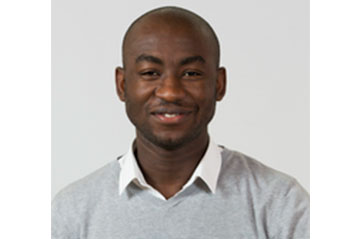 Poku Osei
I believe Poku deserves the recognition of becoming a Happiness Champion because he is able to help the wider community to create opportunities for young people, irrespective of their nationality, location, ethnicity, gender, race, sexuality or faith to feel empowered to realise their employment and enterprise aspirations by creating BYEP. In Bristol alone, approximately 26.7% of all children and young people in the city are estimated to still live in deprivation. The young people affected are more likely to be trapped in a cycle of deprivation and dependency that affects society and the local economy as a whole. And so to remedy this, BYEP has a unique ability to understand and engage young people from disadvantaged communities, and adapt learning to suit there socio-cultural environment. As Programme Director and creator of BYEP, he has succeeded in inspiring these young people to advance their enterprise and employment skills and experience, through innovative projects and services such as; event management, youth consultation, youth development programmes and social inclusion projects.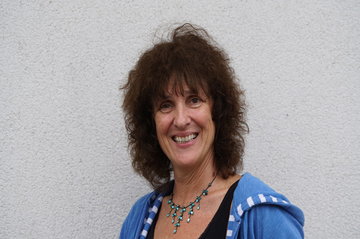 Bernadette Ryder
Bernadette's work is a celebration of the spiritual through the physical and practical, her intention being to "uplift and facilitate the capacity to choose joy" – in diverse ways. Her 5 Rhythms classes are deep practice, and many find extraordinary joy and peace there, letting go of a stressful week or coping with and learning from major life changes. She's a Founder-Director of DMAC UK, "dedicated to the reconstruction and maintenance of your vibrational make-up" providing studio space and capacity for other classes. And, until recently, she rescued and revitalised the Relaxation Centre, a much loved Bristol institution.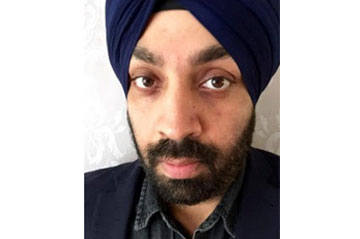 Jaswinder Singh
Jaswinder Singh has worked extensively in arts and culture within the UK and internationally. From creative arts programming and strategic thinking, to mentoring and artistic development, commissioning, community projects, festival development, national touring, cultural conferences, and managing complex partnerships and consortiums, he has a wealth of experience and dynamic skills to help achieve outstanding results in the creative arts sector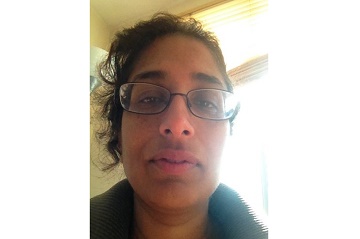 Zakira Takolia
Zakira Takolia has worked tirelessly with Bristol MIND in supporting, specifically BME patients, offering guidance and support to make sure they get the information they need. Enabling and empowering people, promoting a positive view of mental health and and an approach to mental health services that are more accessible.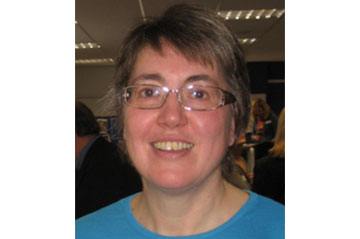 Caroline Temple-Bird
Caroline has volunteered with Bristol Parent Carers for years now and in that time the amount of happiness she's helped bring to children with disabilities and their families is immeasurable. She volunteers – like most of us work full time jobs – to make sure the views of Parent Carers are heard. With the help of her hard work the landscape for children with disabilities and their families looks much brighter!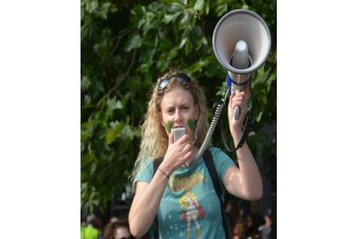 Holly Templer
Holly is a campaigner for government action on climate change mitigation and an end to austerity. Organiser of public demonstrations. Passionate about getting others to take action around whatever they care about.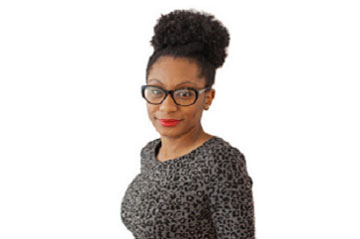 Aisha Thomas
Aisha is a hard working mum of two from Barton Hill who has a passion for race equality. In her spare time she is the Chair for Barton Hill Academy and trustee of local charity Up Our Street. All whilst working as the Equality, Diversity, Inclusion and Community Lead at City Academy.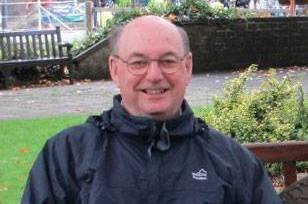 Ian Thornley
Whenever I pick up the phone to ring Ian I am 100% confident he will be cheery. Hes involved in endless community projects and gives so much time and energy always.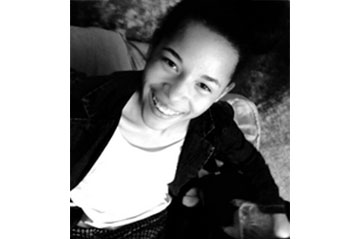 Tegan Vincent-Cooke
Tegan is a bright, cheerful, spirited young woman at Colston School. She made a film about her life journey so far living with the challenges of cerebral palsy, the successes she has and all she gets up to. She and her mum raised the funding to make the film together, she lives life to the full, speaks well to all, has an insight beyond her years, encourages others and very rarely stops smiling – she's going to go far…..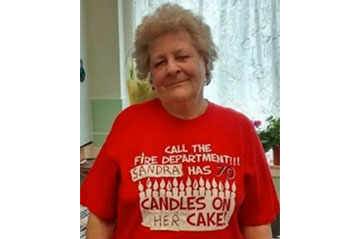 Sandra White
Sandra gives tirelessly to her community. She took over and manages the local community centre to prevent its closure, and now has the responsibility of finding funds for maintenance by letting out the facilities. Sandra uses the venue, for a weekly lunch club for older residents. Providing the food, cooking and clearing up after, sorting out transport to make sure everyone can get to and from the club. Sandra is involved in organizing everything. She also coordinates her local Neighbourhood Watch, developing a strong community spirit and keeping resident informed and reducing the fear of crime.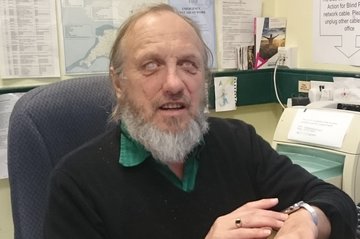 Scott Wood
Scott set up the Action Technology Training Suite for teaching IT skills to other blind people to help them seek employment, busting their independence and self-esteem.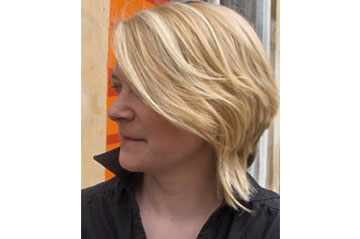 Jess Wright
Jess Wright breathed life back into a chapel that was left derelict and has turned it into 'Zion' a non-profit Social Enterprise whose focus is on community. The centre provides spaces for all generations and cultures, holding a diverse range of programmes that bring happiness to many and aspires to be a meeting place for local residents as well as for visitors across the city.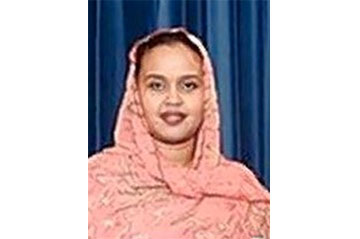 Muna Abdi
Chair of the Bristol Somali Forum, Barton Hill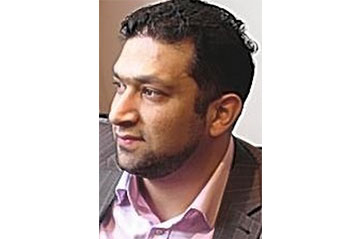 Rizwan Ahmed
Muslim Chaplain, Uni of Bristol
Played a leading role in the Bristol Muslim Cultural Society. It aims to improve economic, educational, recreational, cultural and social prospects for the city's Muslim population. Also promotes interfaith dialogue and community cohesion and delivers a Demystifying Islam programme.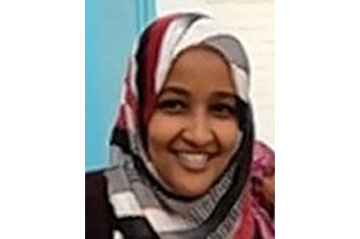 Nura Aabe
Autism Independence, Easton
Founded a support group for Somali families with autistic children when her first child was diagnosed with autism. She took it upon herself to understand and help her son but soon realised she could also help others. Autism Independence now runs drop-in sessions every week and monthly support activities for parents and children.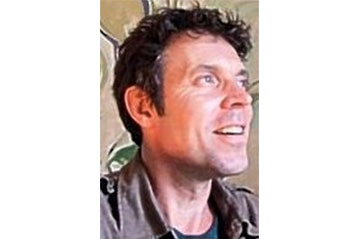 Tony Almond
Montpelier
Tony has been working for over 12 years in groupwork with teenage boys with behavioural problems. He currently works from Hope's Place where he listens, supports and motivates as many people as he can to make positive life choices as he helps build their sense of self worth. Has helped neighbours, community groups and youth gangs to overcome conflict.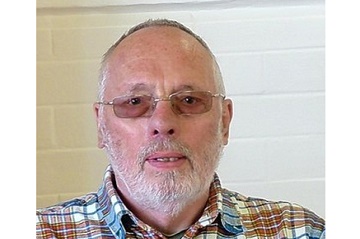 Ben Barker
Greater Bedminster Community Partnership
Ben works closely with many people in BS3 who are making the area an even more fun place to live. Works to improve local parks, make it safer for kids to walk the streets, adding art and sporting events and generally being 'good neighbours' He says it beats sitting around and watching TV every time.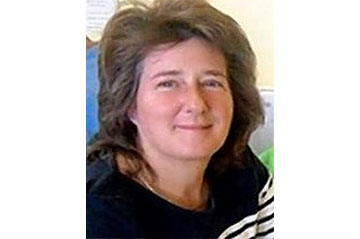 Ash Bearman
Shirehampton Community Action Forum, Shirehampton
Years ago, people used to get together to complain and these days it's hard to find things to complain about! Ash is always keen, enthusiastic and able to see the bright spots in things. She arranges everything from the community safety groups to making local open spaces nicer.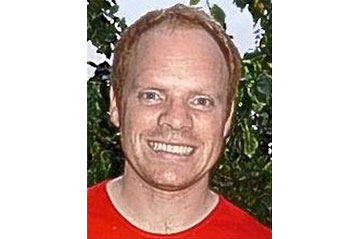 Chris Bennett
GoodGym Bristol, Totterdown
In early 2013 ChrisI founded GoodGym Bristol, a community project combining getting fit with doing good in your local community. He organises group runs to community projects where people get involved in physical volunteering and then run back! Also pairs up runners with isolated older people.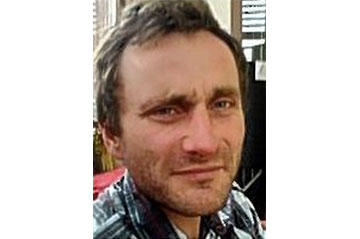 Nick Bently
IDEAL, Barton Hill
Nick started IDEAL in 2005 aiming to support individuals trapped in addiction, poverty, crime and unemployment. Together with Garry Brandrick, he set up Sharp Shotz, which helps young people deal with things like cyberbullying, drug use and knife crime by making films and soundtracks.He inspires people to make positive changes.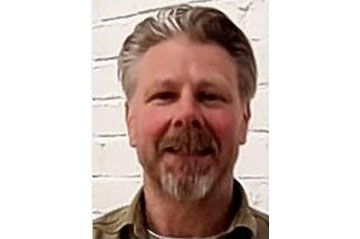 Paul Bradburn
Old Market and Community Association, Old Market
Paul battles on with jokes, smiles and positive focus to help get the Neighbourhood Development Plan together. As chairman of the community association, he has been instrumental in getting the community involved in how any future changes will happen to make this area a better place.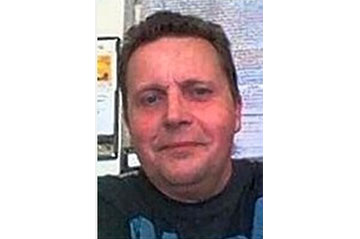 Garry Brandrick
IDEAL, Barton Hill
In partnership with Nick Bently, Garry started IDEAL in 2005 and also set up the Domino Effect for peer-to-peer personal development, designed, delivered and aimed at people caught up in poverty, addiction, unemployment, crime and homelessness. Based around the ethos of Learn it, Live it, Pass it On, people are transformed.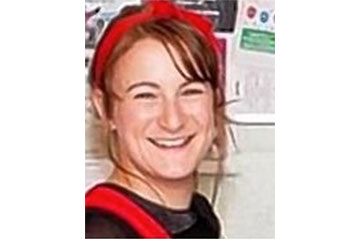 Nikki Buglass
Community campaigner, Redfield
Nikki worked hard to get a new primary school in Redfield opened while mothering two small children with a third on the way. Her campaigning led to the first 'Educate Together' primary academy to open in the UK. Educate Together schools focus on participatory democracy and partnership between teachers, parents and pupils.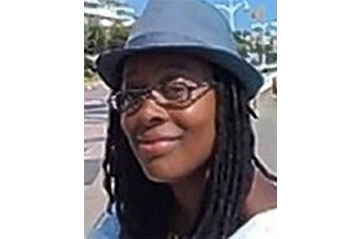 Marti Burgess
Businesswoman and community champion, Stokes Croft and Southmead
Marti is really positive about Bristol. She helped establish the Lakota as a legendary part of Bristol's music scene, and was appointed to the Board of Bristol Music Trust in 2011. She helped set up 'Bristol Plays Music', the new music education hub engaging 9,000 of Bristol's children.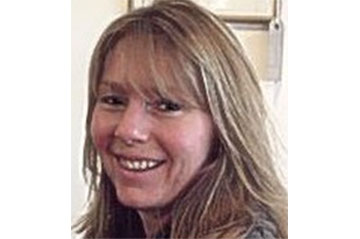 Joy Carey
Bristol's Food Policy Council, St Werburgh's
Joy is dedicated to making sure everyone can get food that's good for people and the planet. She researched how 1.5 million meals get served up in Bristol every day, and went on to help create Bristol's Food Policy Council. Bristol has a fantastic 'foodie' scene and work behind the scenes is a huge inspiration to those seeking a happier and healthier food system.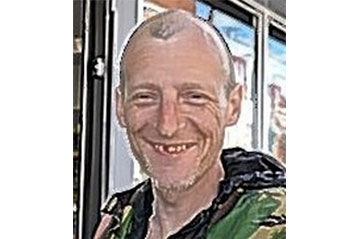 Martin Clarkson
Greenbank, Big Issue seller
Martin came to Bristol in 2006, having been a factory worker in Cornwall for years. With no close relatives to call on he loves Bristol and now calls it home. He is happiest when he make others happy. Martin knows a genuine big smile can make a real difference, and his regular buyers help him deal with the really tough days.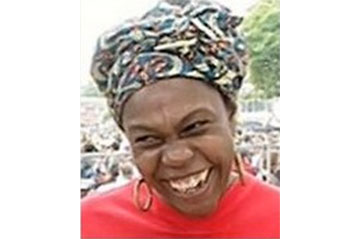 Amirah Cole
Montpelier, Community champion
She has lived in Bristol all her life, working and volunteering through Arts Education to support her local community. The Jamfrique project she founded in 2008 brings lots of happiness to young people as it teaches costume making and dance whilst building relationships in the community and keeping St Paul's Carnival strong.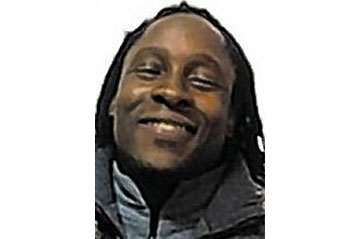 Julz Davis
Community activist and radio host, St Paul's
Julz has been a community activist for over 20 years now, and has built a successful consultancy called Curiosity. Best known for the popular drivetime show on Ujima Radio crusin' with Mistri. he aims to be a great role model for young people and a genuine generator of Happiness.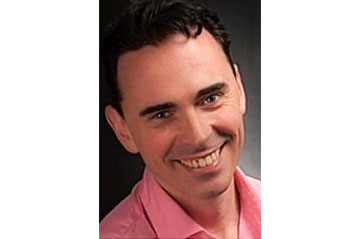 Leighton DeBurca
Old Market
He is passionate about diversity and equal opportunities , and has been working in Old Market to bring new life and business to recharge the area with vibrant energy. Leighton has bags of infectious energy and constantly juggles ideas as he hunts down the happiest combinations.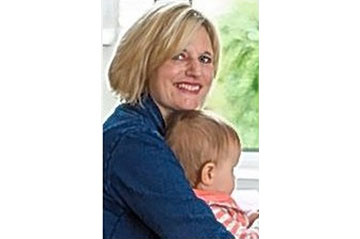 Faye Dicker
Whitchurch Village
Faye set up Freelance Bristol Mum to create an online community for fellow mums in business, knowing how hard it is juggling family around independent work. She decided to create a digital hub for mutual support through podcasts. She has out hours of fascinating chats available for free on her website.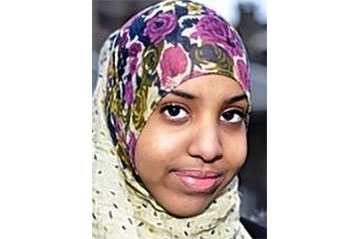 Fahma Mohamed
Barton Hill
As a schoolgirl she led a campaign and petition that's resulted in the Education Department committing to send guidance on protecting young women from female genital mutilation to every school in the country. Her Change.org petition at one stage attracting two signatures every second.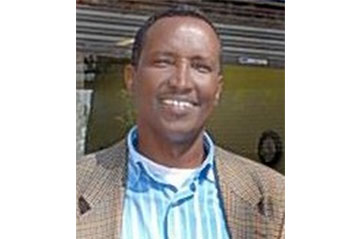 Abdullahi Farah
Somali Resource Centre, Lawrence Hill
He works tirelessly for the Somali Resource Centre, supporting the Somali community with advice and advocating on behalf of the community. He attends lots of meetings and even though he works long hours, always has a smile on his face, however tough the challenge. He likes to be an inspiration to all.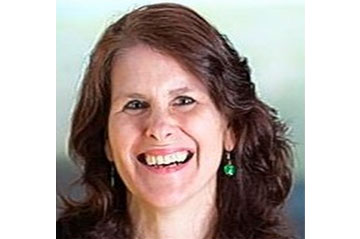 Jenny Foster
Fairtrade, Bristol
Jenny is a beacon for Fairtrade in Bristol and the region, having built partnerships across the community, businesses and media. She also pioneered the influential Fairtrade Business Awards, Ethical Finance Conferences and the world's largest Fairtrade fashion shows. Bristol is now seen as a leading Fairtrade city.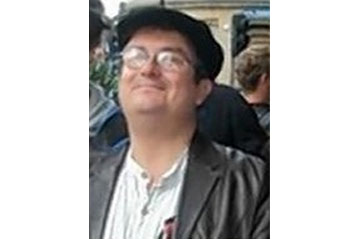 Ted Fowler
Easton
Ted got the Bristol branch of the RSA up on its feet, which is committed to strengthening public debate and to providing free public platforms for discussion. Instinctive and generous, he is a generator of ideas, while upholding ideals.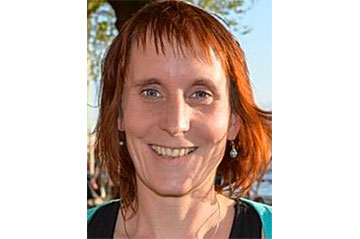 Amy Harrison
Parent campaigner, Redfield
Amy is passionate about communities taking action and caring for their neighbourhoods. She's a parent campaigner who's been heavily involved in the School for Redfield Campaign and has chaired the Brook Street Park Improvement Group.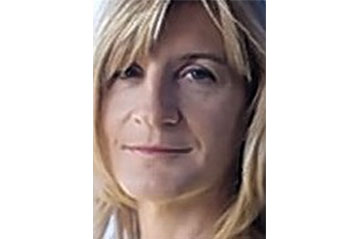 Carolyn Hassan
Knowle West Media Centre, Southville
Director of the Knowle West Media Centre, which she founded 18 years ago. KWMC engages people in using digital technology and the arts, with the aim of making a positive difference in their lives and that of their communities.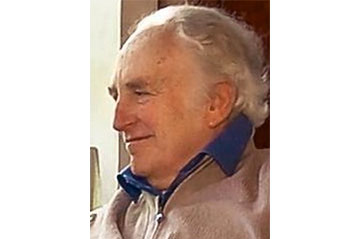 Jerry Hicks MBE
Campaigner
Jerry Hicks is the first posthumous Happiness Champion. A much admired campaigner who helped save Bristol's Floating Harbour from being concreted over was 86 when he died this year. He wasn't always happy, but he certainly helped make Bristol a happier place!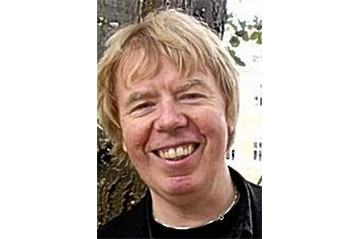 Roger James
North Somerset, Oxfam
He has just finished working as Oxfam Campaigns team leader for the Southwest, a role he'd been in for 40 years. In that time, he worked with thousands of local volunteers, campaigning for justice on just about every issue you can think of. Taking serious subjects like apartheid arms sales, disaster relief, climate change, fairtrade, aid, debt and conflict, he inspired his teams and local supporters to get involved.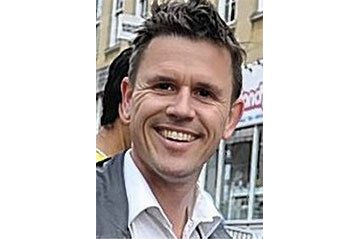 Luke Jerram
Artist
Luke managed to get people all over the world excited about his ideas, first with decorated pianos in public, and then the 'Park and Slide' on Bristol's Park Street as a part of Make Sunday Special. He takes great pleasure in making people smile and weaving memories and a story to tell. Whether 'Park and Slide' is an artwork or not, it made a lot of people happy as thousands came to watch. Life is too short to worry about CVs. Hands up who wants to try something new?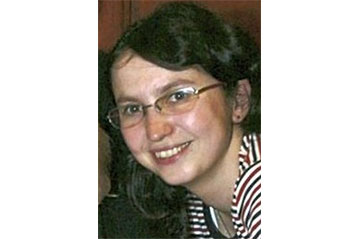 Magda Kowalik-Malcolm
Polish Family Club, Clifton
She has been providing support for the local Polish community, and set up the Polish Family Club with a mother and baby group that helped support services reach into the growing Polish community. She has supported Polish and Eastern European migrants in Barton Hill for many years and helped hundreds of people, and finds time for anyone who struggles.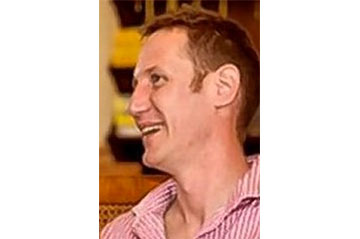 Tim Lloyd-Yeates
Alive!, Bristol
He founded a Bristol charity called Alive! based at the Create Centre. He is passionate about the happiness and wellbeing of older and for five years has actively worked with people in care homes, bringing them fun, stimulation, dignity and happiness. He provides high-quality and meaningful activities but more importantly, campaigns to change the culture for older people.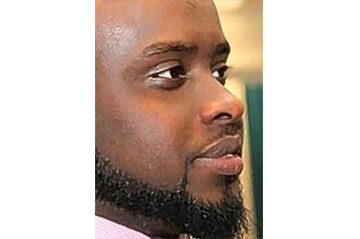 Mohamed Mohamoud
Act 4 Somalia, Montpelier
As the founder of Act 4 Somalia, has determined to get East Bristol's Somali community more engaged in local democracy. Over the past two years, he has helped more than 1,000 Somalis to register to vote. Somali is the third most-spoken language in Bristol after English and Polish and I hope to register 3,000 of Bristol's 10,000 Somalis in time for next year's general election.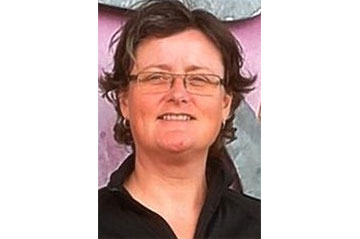 Vicki Morris
Knowle West Health Park., Knowle West
The CEO of Knowle West Health Park is in a constant state of happiness. She's always very busy, but is willing to stop whatever she is in the middle of to help in any way she can. She always lightens the atmosphere with an Oompa Loompa dance, or a discussion on her radioactive cycling jacket.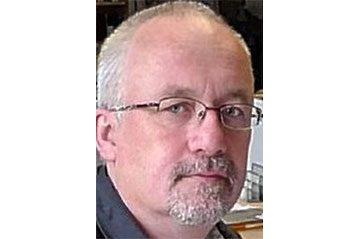 Dominic Murphy
Freelance Regeneration Practitioner, The Dings
Originally a carer and psychiatric nurse, he did 10 years with a homelessness charity before beginning a career in regeneration. He has done a lot to help make Bristol a much happier place. A passion for fighting poverty and promoting opportunity makes him a magnificent happiness champion.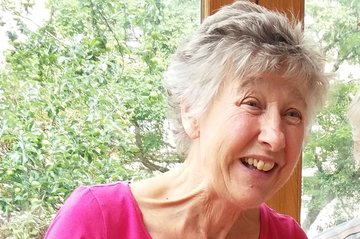 Lynda Newbery
Big Issue volunteer, St Paul's
She helps teach English to vendors who need to improve their language skills. Lynda has been helping out for many years, and always create a joyful atmosphere in the office. The vendors really enjoy being taught by her and as language can be a significant barrier to keeping good health and relationships in a foreign country, so her work makes a lot of people happier as a result of being able to communicate more easily.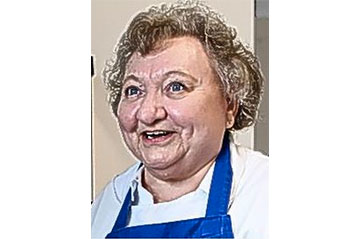 Eve Orpen
Councillor and community champion, Patchway
She runs the Wednesday Lunch Club at Patchway Community Centre which has been running since 1989. She recently suffered a heart attack and was told to slow down, but seven weeks later was back in the kitchen.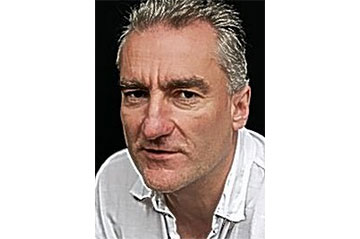 Phil Parry
Bristol's Citizen's Advice Bureau, Redland
Chairman of Bristol's Citizen's Advice Bureau and a Board member of Voscur, the city's Council for Voluntary Service. He works hard to improve opportunities for people right across Bristol, particularly in communities identified as disadvantaged.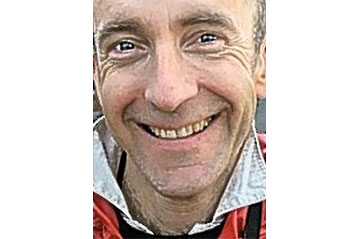 Kai Paulden
Community enhancement worker, Bristol
A 'community enhancement worker' who uses networking skills to initiate or get involved in projects which improve the lives of residents in local communities. He's especially keen on promoting cycling and supporting street parties – whether as paid worker or just for the love of it.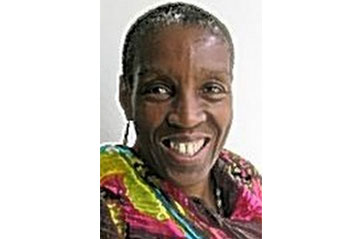 Ruth Pitter
Horfield, Bristol artist and activist
A Bristol artist and activist for a long time. She trained in Community Youth work and Performance Studies and launched a string of arts initiatives. Ruth's a founder member, performer and facilitator of 'Breathing Fire' Black Women's Playback theatre; a member of Bristol Choral Society and Gasworks choirs.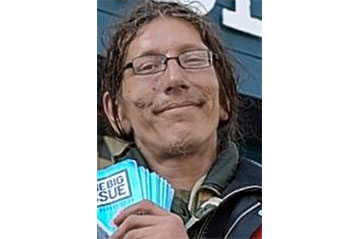 Jack Richards
Salvation Army
He believes happiness is a choice, and feels it's a privilege to make a difference to someone's day. Recently, he made a lady in tears laugh – she'd just lost her job, and hadn't thought she could smile. Another day when he was tired and it was late, she returned and bought his last five copies with a generous donation.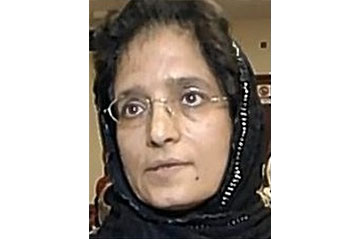 Farzana Saker
Bradford on Avon
She is absolutely committed to bringing different faiths together for the good of Bristol. She work tirelessly to this end through the brilliant Bristol Multi Faith Forum and has had a hand in helping with all sorts of things from the City of Sanctuary, Peace walks, Diverse Doors Open day and more.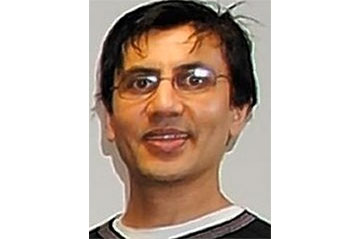 Santokh Sandhu
Bristol's Sikh community
Santokh's a leader in Bristol's Sikh community who aim to be great at being open and building relationships with the wider community. He is responsive, accommodating and a true gentleman.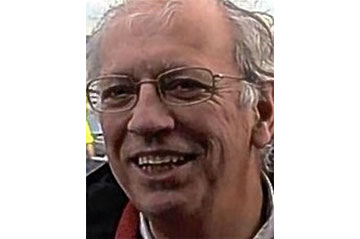 David Saunders
St Werburghs
David came to Bristol in 2006 because there's such a great concentration of environmental interests in the city. He helped Martin Connelly open up Hamilton House to the world of social enterprise, enabling Coexist to come into being, and am a passionate advocate for sustainable energy.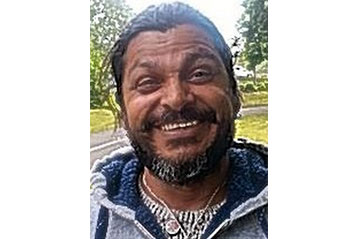 Indiana Joe Baba
Easton
Also known as Ajay Sharma, he is a seriously happy chap. He arrived in England at the end of 2013, making my home in Bristol at Junction 3 where he set up a Chai stall with happy effects on the M32 underpass. Within two weeks his appreciation for life was lifting people's spirits and encouraging people to stop and chat.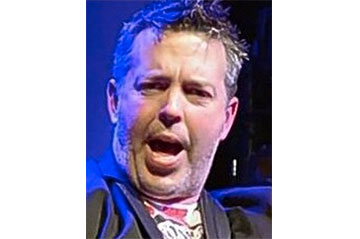 Darren Sims
Musician, Bristol
Darren brings lots of pleasure to young and old alike through music. Each year he organises a major charity gig on Weston pier and one at the Colston Hall, raising thousands of pounds for charities nominated by the people in the local pubs where I regularly perform. He also teaches music to young people.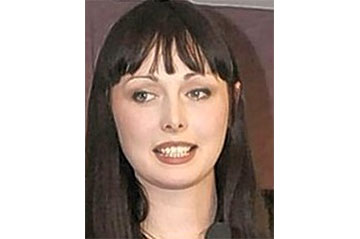 Poppy Stephenson
Events organiser, Bristol
Poppy led the Bristol Festival Community group to found Brisfest when the Ashton Court Festival ran out of steam in 2007. She re-built the festival from the bottom up with an army of volunteers, and by 2012 Brisfest was entertaining 20,000 at Ashton Court.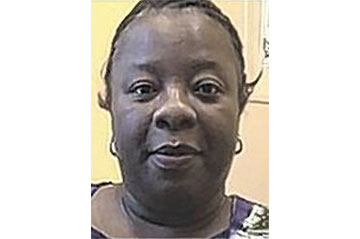 Mobs Timi-Biu
Fishponds
Mobs likes to say hello to 10 strangers a day – a challenge in London's busy streets so she reduced it to five. By contrast in Bristol it's easy to greet 20 strangers a day and they often say hello first! Her efforts to bring different cultures in Bristol together has been incredibly tough and inspiring at times and she's been doing it for 12 years.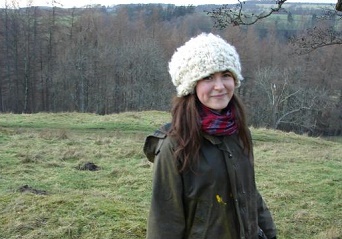 Poppy Villiers-Stuart
Easton, Community worker
A mother and community worker who's passionate about creating experiences and projects that help people develop a sense of control. She says she's a passionate believer in the capacity of human beings to do wonderful things to realise their beauty and share it with the world.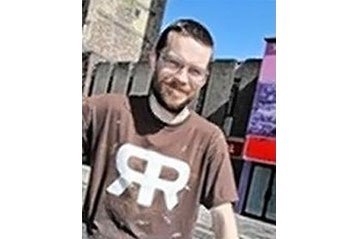 Rob Wall
Roll for the Soul community bike cafe, Bristol
Along with a bunch of colleagues and volunteers, Rob set up the not-for-profit community bike café, Roll for the Soul, in the centre of Bristol. It was a project inspired by his passion for all things bicycle. Roll for the Soul aims to encourage everyone in the city to discover the joys of cycling.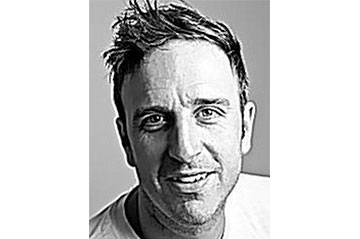 Simon Webb
Redfield, Creative director of Redfest
Simon started the community arts festival in 2008, now a big hit each August. He saw there weren't enough arts-related events in Redfield and felt there was such a hotbed of talent that it needed a good platform to showcase it. His efforts are making a difference to happiness.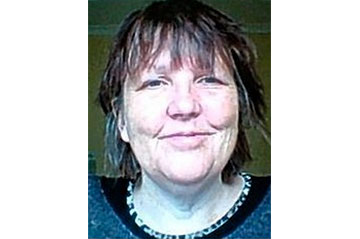 Hen Wilkinson
Community Resolve, Knowle
Co-founder of Community Resolve which, for over a decade has been helping to turn conflict into communication and positive action. She has helped a range of people across the city, of all ages and backgrounds, gain skills and understanding about ways to engage communities in ways of working together.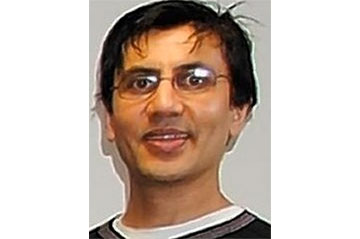 Sukhjinder Sandhu
A Clean Sweep Co-operative, Fishponds
Co-ordinator for the A Clean Sweep Co-operative, a real Bristol success story in terms of providing employment to people living with learning difficulties. He's been with the group since 2008, managing cleaning contracts from domestic to corporate clients, and their employment conditions.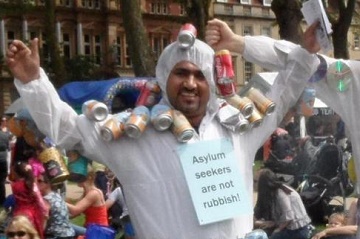 Esam Amin
Volunteer Chef, East Bristol
I am Esam, I am a Kurdish asylum seeker from Iraq. I volunteer with many organisations, including Bristol Refugee Rights, Bristol Hospitality Network, Borderlands, City of Sanctuary and Bristol Defend the Asylum Seekers Campaign. I made a film with happy city community voice, I then went on to make some other films about asylum seekers living in Bristol. As a chef I help cooking for people. I like working hard, but having fun with those I am working with,  I love to joke with people and have laugh when I am cooking in the kitchen and especially if someone starts singing. I am involved in lots of campaigning. In January this year I arranged a campout outside city hall on college green to raise awareness of the destitution some asylum seekers face in Bristol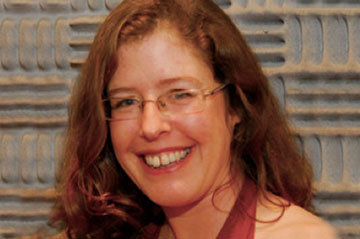 Ali Orbaum
Community Choirs leader, Eastvile
I came to Bristol as a student, fell in love with the city and stayed. Singing in bands led to joining an acappella group (the Sweet Soul Sisters) which ran occasional harmony singing workshops. I quickly realised I loved this work and that it felt like it had real value – encouraging people who usually perceived themselves as "non singers" to have a go – teaching songs without sheet music or jargon so anyone could join in – and so formed the Gasworks Choir with Dee Jarlett in 1997. This was Bristol's first community choir- open to all, singing a wide range of songs with an emphasis on enjoyment and inclusivity – and has been thriving ever since. We have over 160 members and have inspired the formation of many more community choirs, with some of our singers going on to become workshop leaders themselves. Alongside this I run singing workshops in a range of setting – for other organisations, in schools, at festivals and community events – and in 2009 I formed Sing For Water West with Chris Samuel- a biennial event which brings a thousand singers together to form a massed choir in Bristol's Harbourside (Amphitheatre) raising money and awareness for Water Aid. Singing with other people in harmony lifts your mood, builds your confidence and helps you feel connected with other people. It is wonderful work to be involved with and I'm glad to be part of our "Singing City"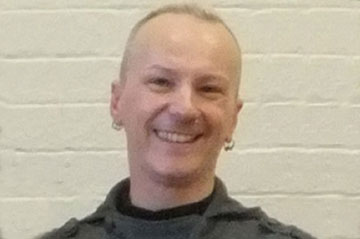 Alv Hirst
Community Centre Manager, St. Andrews
I am the manager of Avonmouth Community Centre. My time is spent making sure that the centre is a meaningful focus for local activity that promotes wellbeing. Everyone has talents and needs, and I hope that the increasing range of activity in the centre addresses this. I also work with other local organisations, business and industry to develop shared visions and actions that will bring greater energy and vitality to everyone who lives, works and trades in this area.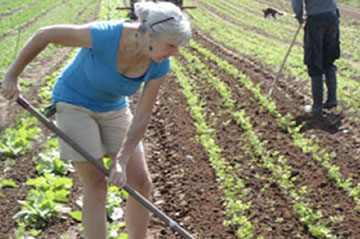 Angela Raffle
Public Health Medic, Redland
I've lived in Bristol since 1984, and have brought up four children here. My husband is a local GP and I work for the Director of Public Health. I have been involved in Sustainable Redland, which is a local 'Transition Initiative', since it started and that led to me helping with a number of great projects. These include the Whiteladies Farmers Market, Bristol Green Doors, The Community Farm at Chew Magna (please sign up for a veg box and help us bounce back from the hit we took due to rain and lack of sun last summer!) and the Metford Road Community Orchard.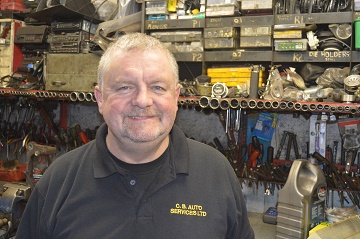 Chris Budd
Auto Engineer, Bishopston
I'm a local mechanic and fiendly persona who helps everyone out! I own a garage in Cotham where I repair all sort of things besides cars… What do I love about the area where I live? Everything – I was born in the hospital by the Downs, and spent my whole life in Bristol. My first home was in St Paul's, then Cotham and now Bishopston. I just love Bristol. What gives me hope? I just hope people get on with each other and that everything turns out alright.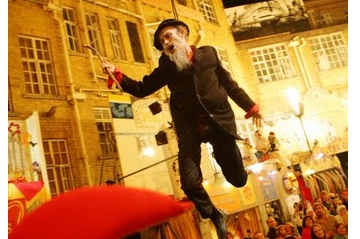 Doug Francis
Creative director of circus, Central Bristol
I am a ringmaster with The Invisible Circus and creative Director at Artspace Lifespace, we take over under used spaces and turn them into creative havens, I love physically taking over urban spaces in the public arena and doing something beautiful and pointless / poignant with it. I believe we are made for better things than merely consuming and feel passionately that free association and cultural exchange are our birthright and that creativity makes the world a better place, stop for a moment and realise the magic all around you, the mystery of life unfolding in the most mundane of moments, seek dreams and visions in the land of the blind, work less, laugh more and love it all, it's a gift!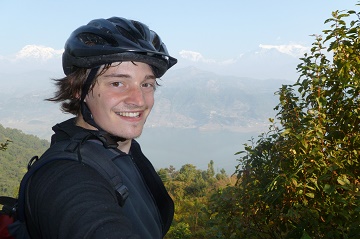 Ed Norton
Working at Life Cycle UK, Ashley Down
Working part time for local charity Life Cycle UK, I'm particularly involved in the inclusive cycling projects, supporting individuals recovering from mental health issues, those who are blind or visually impaired, disadvantaged young people, isolated older people and prisoners to gain benefits from cycling and bikes. In my days off I dip my toe in other community projects; in the past year I've been lucky enough to spend some time with the lovely folks at The Conservation Volunteers, Sims Hill Shared Harvest, St Werburghs City Farm and Bristol Wood Recycling Project.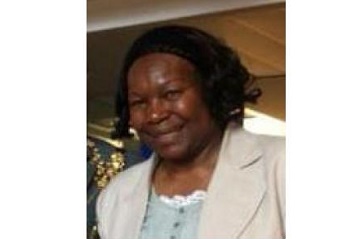 Gloria Morris
Retired, Horfield
I have been volunteering for many years. I was a nurse for 30 years and then I looked after my grandchildren. I love helping people and I joined Golden Agers [social group for elderly people in Easton] in 2005 and I am vice chair. I am part of Bristol Older Peoples Forum, an on the Celebrating Age committee am a Silverlinks volunteer and attend the local Neighbourhood Forum. It is important that we play an active part in our community.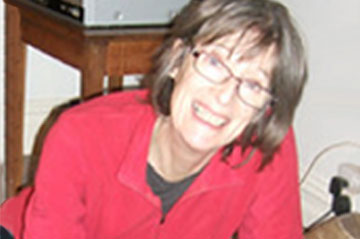 Hilary Mayne
Multi-tasking, St. Andrews
I am as ordinary as anyone, with the same doubts and anxieties at 2.am in the morning!  I am the proud owner of a 93 year old mum who has dementia and encourage her to keep going. I am active in Redland Quakers and amongst other things help organise to collect and deliver food to the Bristol North-West Foodbank in Lawrence Weston. We try to live simply; my husband and I are veggies, we make bread, and grow fruit and vegetables most of the year round, from which I convert to jam, pickles, chutney and bottled fruit. I am an experimental cook! I write monthly letters to 2 guys on Death Row in California and North Carolina. I'm an Archer's addict- sometimes a cause for conflict over the timing of the evening meal; I'm a knitter and a cat lover. I go to a weekly yoga class, a Pilates class, and swim with the Dawn Dippers at Filton three times a week- (but we are not good examples of a Dawn Start). I love choral music, and used to sing with the Bristol Choral Society. I am a keen but slowish cyclist and use my bike whenever I can for local journeys.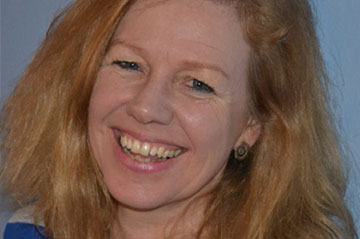 Jacqui Reeves
Project Director, Spike Island
I have lived in Bristol for 20 years and live with my husband and two children. I have been the Project Director for FareShare South West for 4 and a half years, my job entails leading the strategic direction of the charity, developing new and creative projects to engage our volunteers and the wider community, these include developing an employment programme for our more vulnerable volunteers, a hub and spoke model to reach rural areas and creating creative events such as the famous Feeding the 5000 Bristol.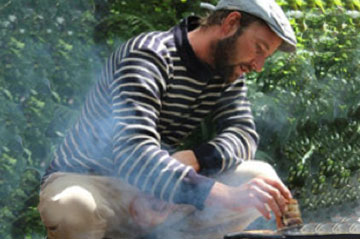 Jamie Pike
Coexist CIC, Upper Langford
I was brought up on a farm and have recently moved back to one after a few years in Bristol. I have always been interested in people, nature, playfulness, food and wellbeing. I have been lucky enough to try my hand at lots of things over the years. I am always interested in how together we can create places that nurture peoples' creativity, passion and sense of natural leadership. I believe we have already got many of the answers we are looking for but we just need to encourage and support each other more.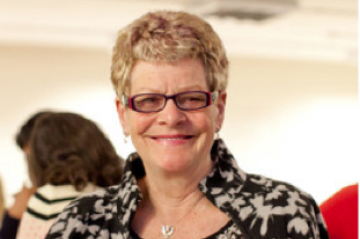 Jan Bartlett
Retired, Redfield
I have spent 13 years volunteering in my community.  I always like to be busy. I'm a doer. When I retired I was at a bit of a loose end so I started volunteering. I volunteered for Barton Hill Settlement as a driver and helped out at the lunch club. I like helping people, it's in my nature.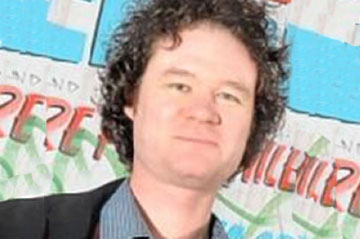 Jari Moate
Social Enterprise and Literature, Easton
Three things. I'm a Bristol-based author, writing contemporary urban novels and short stories that explore how we live today. Also I'm the founder of the volunteer-led Bristol Festival of Literature, now entering its third unputdownable year, spreading the good word that everyone can get writing. Thirdly, as I'm not clever enough to be an architect, but I love to see how people shape buildings and buildings shape communities, I assist social enterprises, especially where there is a property angle, to secure investment  so they can maximise their mission.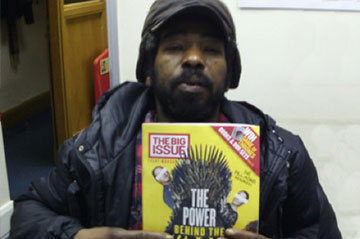 Jeff Knight
Big Issue Vendor, Lawrence Hill
I am a Big Issue Vendor having sold for over 5 years. I work on the Triangle, outside Natwest Bank as well as in and around Stokes Croft. I love selling the Big Issue because I get to meet and greet lots of people and keep them "happy and nice, I'll always be there for them as long as the sub rises".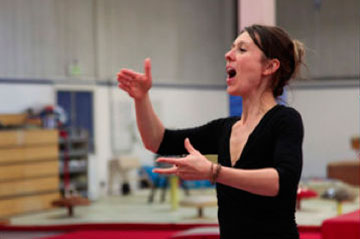 Jennifer Bell
Composer/Choir Director, Totterdown
I am a vocal composer and choir director. I run 5 choirs in Bristol, some of which are fun and weekly, or for music students, and the others are professional and semi-professional. I collaborate with theatre makers, dancers and live artists on pieces that feature a-cappella composition, or that involve choral singing. I am working on my own performance projects, which are modern song cycles, produced in association with Theatre Bristol and Pervasive Media Studio, with the support from Bristol Old Vic and Arnolfini. When I am not doing music I am with my brilliant little son Manu, who is probably one of the most lovely human beings in the world.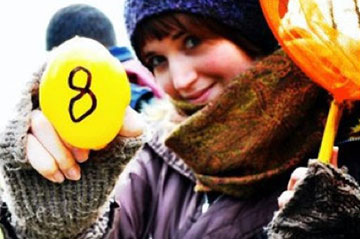 Jo Keeling
Founder of theloveofit.co.uk, Greenbank
I'm the co-founder of http://theloveifit.co.uk – the source of all knowledge on good wholesome fun. It's based on the simple idea that doing something creative, just for fun, makes you happier and helps you connect with others. It's the idea that spending time with the people you love, joining a community, sharing skills, making things and playing out is not only part of a more sustainable way of living, but is a sure-fire way of feeling food. Or, on a more casual level, that every now and then doing something random, creative and just for the love of it can help you chill out after a busy week. We hosted Bristol's Biggest Indoor Picnic http://bit.ly/5zWAD7, started the UK Cardboard Tube Fighting Championship, launched Guerrilla Galleries with the Bristol Festival of Photography, helped Bristol's Santa Con get going, worked with Trinity to launch Pay it Forward week and regularly run treasure hunts and alternative olympics at festivals. Last May I also launched Pretty Nostalgic, a national independent magazine that celebrates vintage, traditional and sustainable ways of living. We support British makers and enjoy seeking out curious and inventive folk who love life and live by their own rules. http://prettynostalgic.co.uk/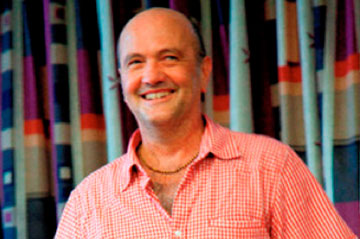 Joe Hoare
Empowering individuals, Central Bristol
I help you get the best results for your conference, organisation, team & yourself. I use and teach nls: natural laughter skills for empowerment and engagement.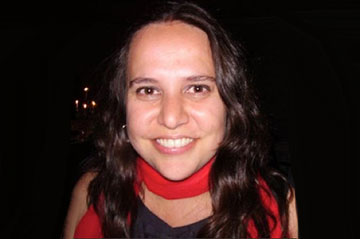 Savita Custead
Bristol Natural History Consortium, Clifton
I run the Bristol Natural History Consortium, a collaboration of 11 organisations who are passionate about natural history. I bring together local and national organisations through my charity – and then many more through our projects in Bristol (Festival of Nature, Green Volunteers) and nationally (Communicate, BioBlitz). One of the pure joys of my job is providing opportunities for volunteers to improve the nature and green spaces they love. At the end of the day I love supporting Bristol's live music scene, our real ale pubs as a CAMRA Bristol member, our independent coffee shops, and spend too much of my paycheque in St. Nicks market come lunch time. I started out Canadian, but like so many who have come to our city and made it their home, became Bristolian.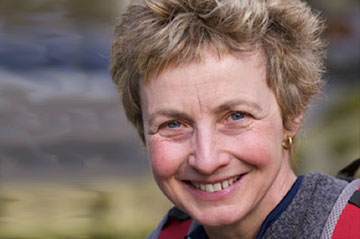 Mary Colwell
Freelance producer, Kingsdown
I deeply love the natural world and believe our broken relationship with life around us is at the root of many problems.  I want to do all I can to be a voice for the voiceless "other life" on earth.  I try to do that by making radio and online programmes and TV.  I give public talks and write for The Tablet.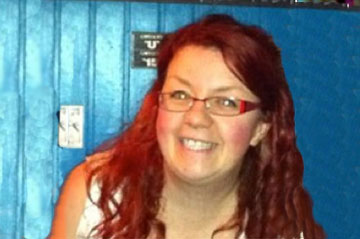 Kerry Bradshaw
Co-ordinator, Bristol
By day I run 9 computer clubs a week to get old people online. By night I organise Magic Lantern Film events, screening films in unique locations around Bristol, raising money for Awamu which works to get HIV+ kids in Kampala, Uganda into school.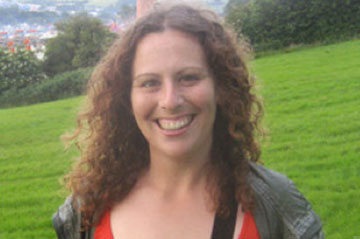 Kerry Macleod
Community Magazine Editor, Bishopston
I live and work in the fantastic Bishopston, Gloucester Road area of Bristol with my fiancé James.  I produce a free community magazine and am passionate about all things local – people and places.
I love the outdoors, learning more about people, being creative, supporting community projects and sampling all the delicious food and drink from the impressive selection of independent outlets on the Glocker!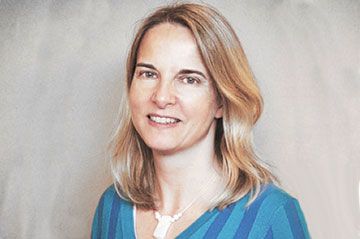 Linda Farrow
Business Editor, Montpelier
I  am  a  founding  Director  of  two  businesses  that  promote  sustainable  design:  White  Design   (www.white-­‐design.com),  using  architecture,  landscape,  masterplanning  and  research  to  help  create   beaufiful,  affordable  spaces  and  places,  and  ModCell  (www.modcell.com),  making  building  systems   to  build  rapidly  and  cost-­‐effecfively  using  renewable  materials  such  as  straw  and  timber.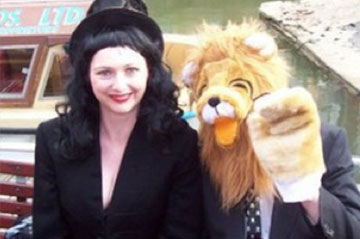 Liz Clarke
Live Artist and Artistic Director
Liz is a performance artist, producer and mother of (soon to be) two. She has lived in Bristol for about 15 years. She has performed all over the UK with her unique style of performance; based somewhere between the high camp, the low brow and the theatrical. After working in homelessness and mental health for many years Liz set up Drastic Productions; a not for profit performance company working with live art & performance to make new work with people who do not usually have access to the arts. She believes in enabling people to take supported risks through creative work. Liz and DP's work is supported by the Arnolfini. Drastic Productions are currently working with the Arnofini and Tangent Books on a major new project 'The Compendium of Super Heroes and Alter Egos'.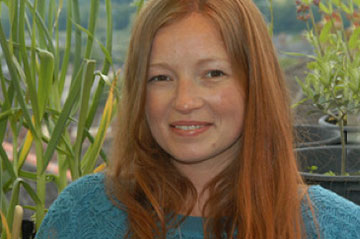 Lorna Knapman
Love Food Fest, Brislington
I started running Love Food Festival 5 years ago and in that time have organised 45 events in that time. I started with a loan from The Princes Trust as a single mum, inspired by my fear for the future for my son. I like to call it positive warfare! I love living in Bristol and all it has to offer, I have lived here for nearly 20 years and proud to call it my home.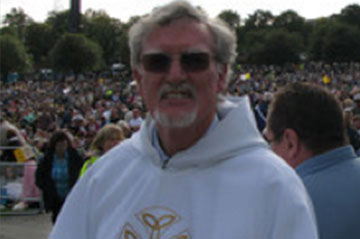 Rev Richard McKay
Parish Priest, St. Judes
I have been a Roman Catholic priest for 41 years, living and working for 20 years in Knowle West and for the last 15 years in Bristol's Inner City. For over 13 years I was also RC Chaplain at HM Prison Bristol. I was involved in establishing four houses for the rehabilitation of both female and male ex-prisoners, and am now very involved with racial justice and supporting people seeking safe sanctuary ('asylum') in this country. With others I pioneered the development of Child Protection (now called 'Safeguarding') in Catholic Church on a local diocesan level but with national impliocation. I remain involved in Safeguarding and I also serve on Bristol's Multi-Faith Forum. I have a passion for the unity of all Christians and for bringing justice, equality and freedom to the oppressed of our world. My parish has over 60 nationalities represented in the congregation week by week, and the worship reflects this cultural diversity. A major part of my work is in support of those seeking safe asylum and sanctuary in our country.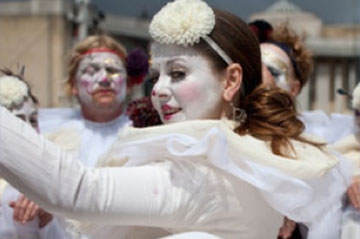 Rachel Smith-James
Performance Company, Stokes Croft
The Original Spinners create wonderful shared experience through high-quality performance, including short surprise happenings and participatory performance for all kinds of places and spaces. We run events and workshops based around play for all ages and for all in the community.  We combine music, dance and clowning to create honest, simple and accessible work.  We like surprises, we like to make people smile, we like to make people happy, we bring beautiful music and animate it through clowning and dance.  We like to put a little magic in the everyday. We like to bring people together.  We believe that play can help us transcend difference and contribute to making a better world.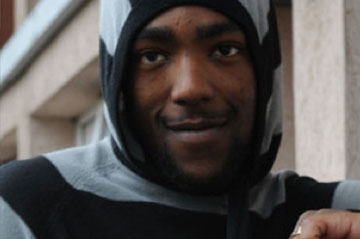 Ricardo Sharry
Youth Worker, Barton Hill
I have been volunteering since 2001 when I was just a teenager. When I was growing up in Barton Hill there was a big regeneration programme happening which had a youth programme. I got involved with the youth forum which was giving the views of local young people. From that I joined the Board and then went on to get work as a paid youth worker. I set up Barton Hill Youth Forum and The DISC Agency. I also took part in the Government's REACH programme which was about how to increase the achievement of African Caribbean men. I have been really lucky to have been involved in so much over the years. I met Tony Blair and have taken part in lots of national projects as well as local. I studied law at University and I am currently working for Bristol City Council on their graduate scheme.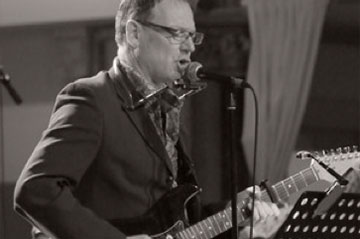 Richard Pendlebury
CEO Emmaus, Bishopston
I am described as a social entrepreneur by others. Over the last 20 or so years been instrumental in setting up 5 charities and supported many more organisations which are supporting people who are most marginalised in society.  These include offenders, homeless people and people living in some of our most challenging urban environments.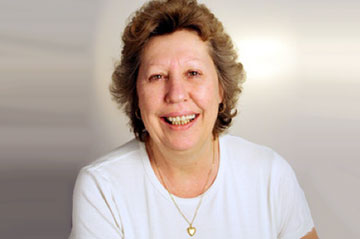 Sally Caseley
Community Work, St Philips
I have lived in the Dings for 25 years. I am a mother of two and a grandmother of one with another due very soon. I volunteer for many projects and organisations but close to me heart is the Dings Community Association. Last year we won Best Community in Britain award from Axa.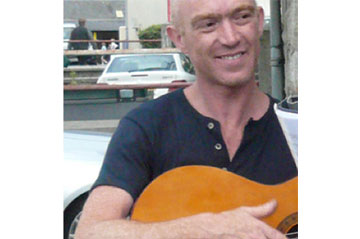 Sam Burns
Musical Director, St. Andrews
My wife & I created & nurtured The Gurt Lush Choir from nothing, into the 300-strong beautiful beast that it is today. Hopefully we are setting a new standard in ambitious non-auditioned choir singing & also in communication with other music makers, from schools through to Pro organisations.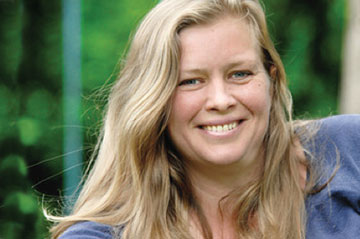 Sarah Pugh
Permaculture Teacher, Easton
I teach Permaculture in Bristol and around the UK I am also co-founder and director of Shift Bristol through which we run the one-year Practical Sustainability Course (the only one of its kind in the UK) as well as other one off related courses . My courses focus on urban and community based sustainability with the emphasis on working together to develop productive, resilient and abundant urban landscapes and communities. I'm also the single mum of a three (nearly four) year old who loves coming to work with me – especially when we're foraging in the woods or milking goats on a smallholding.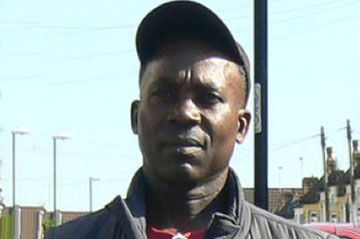 Sonny Richards
Volunteer, Fishponds
I have been doing voluntary work since the 1970s. I used to do a lot to help young people and I was heavily involved in Inkworks (now Kuumba) working with young people. Over the last few years I have been working with other residents and traders on Stapleton Road Working Group. This is about changing people's perceptions of the road and tackling some of the problems we have faced over the years. I am also Chair of Stapleton Road Traders Association as I an a florist with a shop on the road.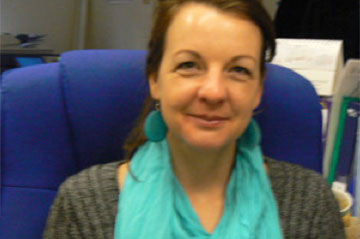 Stacey Yelland
Neighbourhood Management, St. Andrews
I have worked in Easton and Lawrence Hill for seven years. My job and passion is about connecting people and celebrating how we can all make our neighbourhood a positive and enjoyable place to be. I believe in building a strong community by looking at what we have in common and sharing our knowledge and experiences. I really strongly believe that we can all play a role, big or small, in making a happy and healthy society. I volunteer as Vice Chair for Citizens Advice Bureau and campaign with Greenpeace as well as having volunteered on a children's helpline for four years.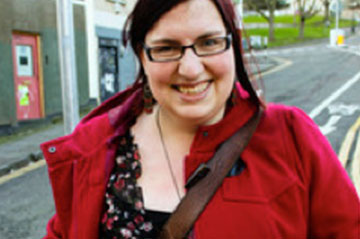 Steph Weatherell
Energy Advisor, Montpelier
By day I provide energy efficiency and debt advice to vulnerable and disadvantaged people. Outside work, I'm passionate about bringing a smile to peoples' days and performing random acts of kindness. From handing out free biscuits in the street to hanging hundreds of colourful origami cranes from a tree in the middle of the city, I believe that you can change someone's day with one single act of kindness or beauty. Last year I created a positive resolution tree by hanging 500 luggage tags from a tree and encouraging people to take up (rather than give up) something in 2012. I also co-run the website www.theloveofit.co.uk , which encourages people to get involved in fun activities with the belief that doing things just for fun can help to increase people's happiness. I love nothing more than organising fun events or adventures and bringing those around me along for the ride.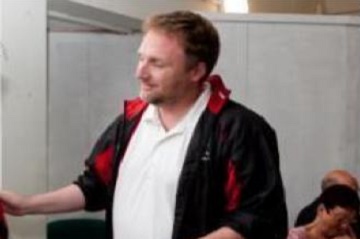 Steve Brocklehurst
Sports Club, Westbury-on-T
I head Bristol Storm who are a sports club currently mainly focused on basketball and engaging with the young people of central Bristol to get involved.
We do this through sessions on the outdoor courts, youth groups sessions, school sessions, and community and club sessions, in addition to engagement with the intention of getting the young people involved in teams of varying levels we also offer opportunities for the young people to gain qualifications as coaches, officials etc hopefully creating options for the youngsters as well as just being players.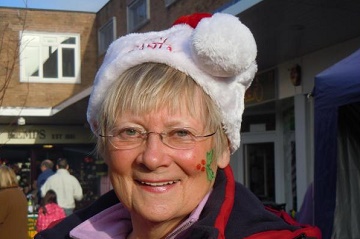 Sue Boyd
Community Work, Westbury-on-T
After a professional career in Nursing and Health Promotion I'am now semi-retired.
I love travelling and spending time with my friends and family and doing anything that's creative and fun.  I also have my own business running 'Bristol Ceremonies & Services' for people who wish to create personal and individual ceremonies.
I  enjoy where I live in Westbury-on-Trym and like to help out with various things in the village.
For the last 9 years, together with a fantastic 'Green Team', we have organised the planting and flower displays for 'Westbury in Bloom'.  I am also one of the Neighbourhood Partnership representatives for Westbury which includes, along with another great team – 'The Working Group for older people' which  organises the 'Pick Me Up' trips specifically  for older people who have difficulty getting out on their own – and we all  have some good fun along the way!
I am also a founder member of Westbury-on-Trym Business Association which aims to help make Westbury a good place for people to visit and do their shopping and other business here – after which they can have a nice cup of coffee or a meal and sit and chat and enjoy the flowers!
Lastly I work with the Bristol in Bloom Committee in Bristol and together with two colleagues we judge the School Gardens competition which is such a lovely thing to be able to do and so inspiring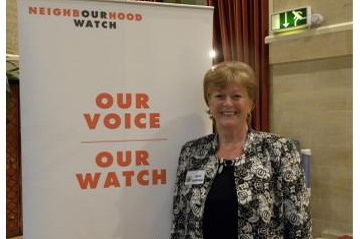 Wendy Hull
Varied roles, Stoke Bishop
I'm married, have a lovely close family unit.  I have worked with Neighbourhood Watch groups for 25 years,  firstly 2 years full time in a voluntary capacity, then as an employee for 13 years, and now again in a voluntary role.  Since retiring two years ago I have set up and Chair an association to support all 630 Bristol NHW groups. I've also just been elected as the Chair of the SW Region NHW Forum.  I'm a Co-ordinator for Contact the Elderly, and once a month I organise volunteer drivers and hosts to take isolated and lonely elderly folk out for Sunday afternoon tea parties.  As part of our Neighbourhood Partnership I'm also part of a working group that organises interesting trips out for bus loads of local elderly folk.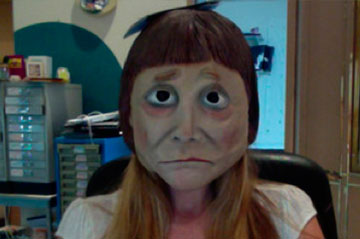 Lucy Barfoot
Co-Founder of Lightbox, Long Ashton
I am co-founder and head of creative direction at Light Box: The Happiness Project, where we run happiness workshops which are designed to promote people's wellbeing and resilience. I design the creative activities which form half of the workshops, manage the online marketing and branding of the project, and I am head of evaluation too. I love my job! Also a practicing artist and collector of things like poppy petals and tax disks.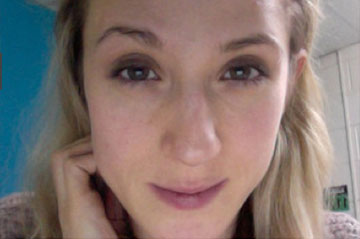 Lucy Duggan
Light Box, Lower Kingsdown
I work at the Light Box Happiness Project providing free signposting and creative workshops to the public. The workshops introduce evidence-based techniques for investing in good mental health and wellbeing.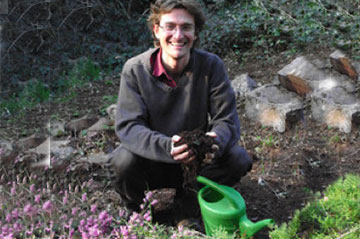 Matt Cracknell
Feed Bristol Project Officer, St. Paul's
I work for Avon Wildlife Trust managing the Feed Bristol Project. This is an 8 acre community food growing project in Begbrook, where we follow organic best practice and managed the land in a wildlife friendly way. We engage with a diverse range of people to support health, well-being, outdoor education and access to nature.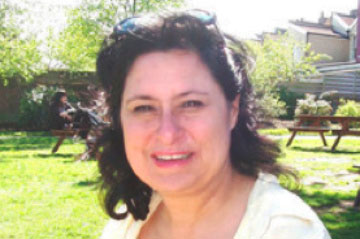 Miriam Akhtar
Positive psychologist, Windmill Hill
My purpose in life is to put people on the path to happiness and I'm fortunate that I get to live my life purpose! I work as a positive psychologist – I hold a MSc in the science of what makes people happy but for me it's more than academic. I have a strong conviction to taking the knowledge off campus and into communities, where it can make a difference to the epidemic of depression stalking this country. I work as a coach, trainer and facilitate groupwork, skilling people up in the evidence-based tools that promote well-being and protect against depression.  I facilitate a programme called 'the happiness habits' – the idea is that people learn and share the habits with friends and family, creating a ripple of happiness spreading at a grassroots level.  I've written about how you can use these tools in the book Positive Psychology for Overcoming Depression; Self-help Strategies for Happiness. I'm also a contributor to the World Book of Happiness, which was sent to world leaders in 2012 with a request to prioritise the well-being of their nations.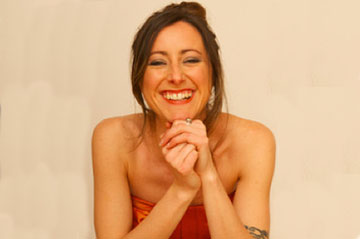 Natalie Fee
Presenter/author/performer, Brandon Hill
I'm a mother, TV presenter, author of 'The Everyday Alchemist's Happiness Handbook' and performer, sharing ideas that inspire positive change for people and planet. Through my writing and performances as a Fool I use the art of improvisation, music and comedy to open up the serious challenges we face as individuals and as a global community.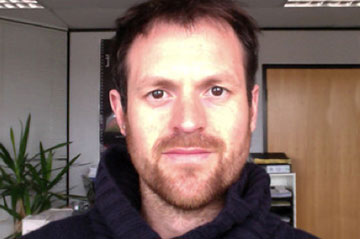 Oliver Wells
Social Entrepreneur
An interest in sustainability and ecology grew from a background in construction. This evolved into a passion for community and space making. Combine this with an entrepreneurial streak, a love of spread sheets, a huge amount of good luck, wonderful friends and family and you get the picture. I am increasingly interested in education and empowerment of individuals as the systemic solution to all problems.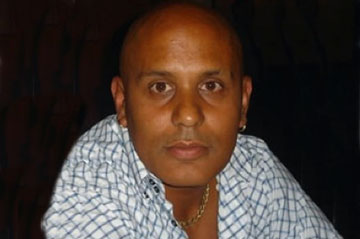 Patrick Hart
Station Manager BCfm, Hanham
I currently co-ordinate around 100 volunteers of varying ages, races, religions and sexualities who broadcast on the FM wavelength (93.2fm) 24 hours a day, 7 days a week to Bristol with the aim of creating better understanding and cohesion amongst those in our amazingly diverse city. Our flagship show is the One Love Breaskfast which is also broadcast by fellow community station Ujima.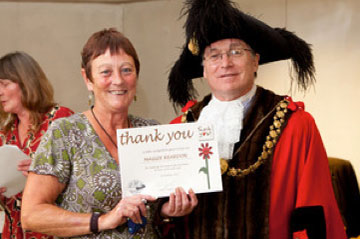 Maggie Reardon
Cafe Worker, Redfield
I have been a community activist for many years. I was involved in the Community at Heart regeneration programme as a resident Board member, championing the voice of local people. I then worked as a Community Development Worker at Barton Hill Settlement. My passion is community cohesion and social justice. Barton Hill changed a lot during my time working there and I felt strongly about working together to ensure equal of opportunity for all and that neighbours knew and understood each other. I also volunteer for girl guides and at Bethesda in Redfield.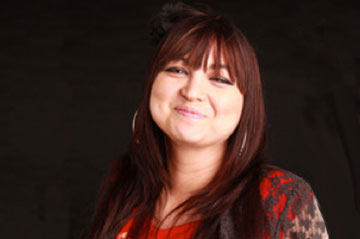 Makala Cheung
Songwriter, Knowle West
I am a singer, songwriter and producer, with a focus on positivity, creativity and inspiring others, (so including a blog on my website). I also work at Knowle West Media Centre, working on Digital Arts projects in the community, with a focus on environmental and well-being issues. I have represented Bristol at the Green Capital finals at European Parliament. I have a family (husband and daughter) and have a degree – BA (hons) Multimedia Jounalism.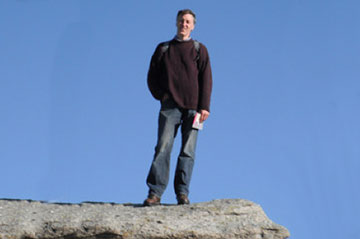 Phil Haughton
Company Director, Regil Winford
35 years passionately promoting organic and local food and farming. Eventually we will have to feed the world with organic food, because it's the only system that is able to be in balance with nature.  
I created the Better Food company in 1992 which has 2 stores in Bristol, they are much loved as places for good food and with people at their heart it makes for a nourishing shopping experience in lots of ways.
I was a founder of The Community Farm, now growing on 22 acres, with 500 members and working with lots of differing groups to create a unique project to learn, to support and to trade in a sustainable way to help meet some of the practical challenges we all face on earth.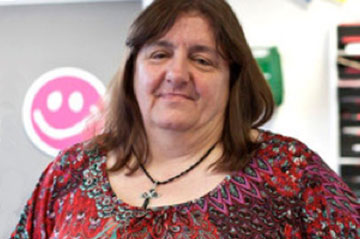 Joy Pollard
Administration Manager at The Park, Knowle West
My role isn't very specific – I deal with everything that comes up, from manning reception, and  organising security to dealing with all the different customers and tenants – there's no two days the same.  The Park was set up in 2000 as a Community Hub for people to come together  – it provides opportunities for people who wouldn't otherwise have them, and offers space for a whole range of small and community based businesses.  There are educational programmes for young people who aren't in school, and activities for adults with special needs.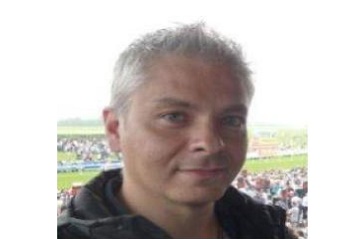 Asif Khan
Libraries, Easton
I'm Scottish, so happiness is enshrined in my nature.  I have worked in the arts sector for the past couple of decades in a number of roles, such as the first press officer at Colston Hall and the lead policy adviser for the national abolition of the save trade commemorations in 2007 for the Museums Libraries & Archives Council.  In 2009 I was an associate of the Arts Council's Cultural Leadership Programme, where I wrote the international visual arts strategy for Barbados. More recently, I have led on library engagement initiatives, such as the Yardstick author programme for Jamaica 50.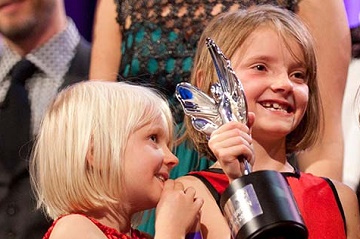 Ramona Gibbs
Schoolgirl, Knowle
Ramona believes in helping others, so much so that when an out of control car was heading towards her and her young sister Trixie, she pushed her sibling out of harm's way. She took the force of the car and was pinned up against a Land Rover. Rushed to the Bristol Children's Hospital and admitted to intensive care, she had liver and lung damage, a broken leg and rib, a bruised pelvis, damaged knee and internal bleeding. She was honoured with a First/Bristol Post Award in 2012.