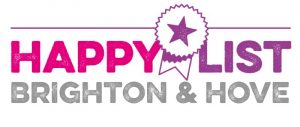 Here's the gallery of all the Happiness Champions who have been celebrated in Brighton HappyLists since 2015.
Brighton HappyList 2018
This HappyList was published in The Brighton & Hove Independent on 7th November 2018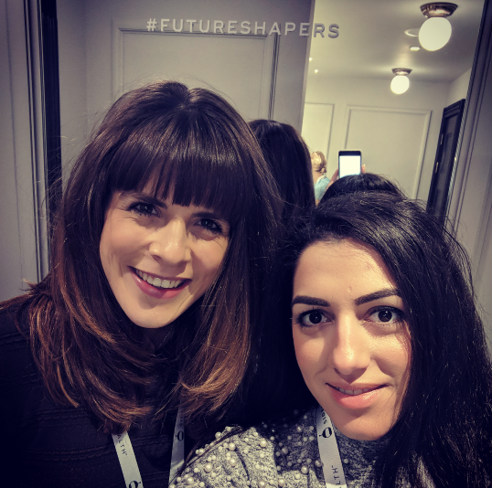 Eleanor Armitage & Roxanne Bayram
Wellbeing Trainers
Eleanor and Roxanna dedicate so much time to improving the positive wellbeing and happiness of others. For work, they create and facilitate wellbeing training – helping people to flourish inside and outside of work. After work hours they dedicate their spare time to working at the heart of the Brighton community. They volunteer for Action for Happiness, running weekly courses to help people to explore what matters. Everything they do is rooted in helping people to flourish and the science of Positive Psychology – they work hard to make Brighton a happier place.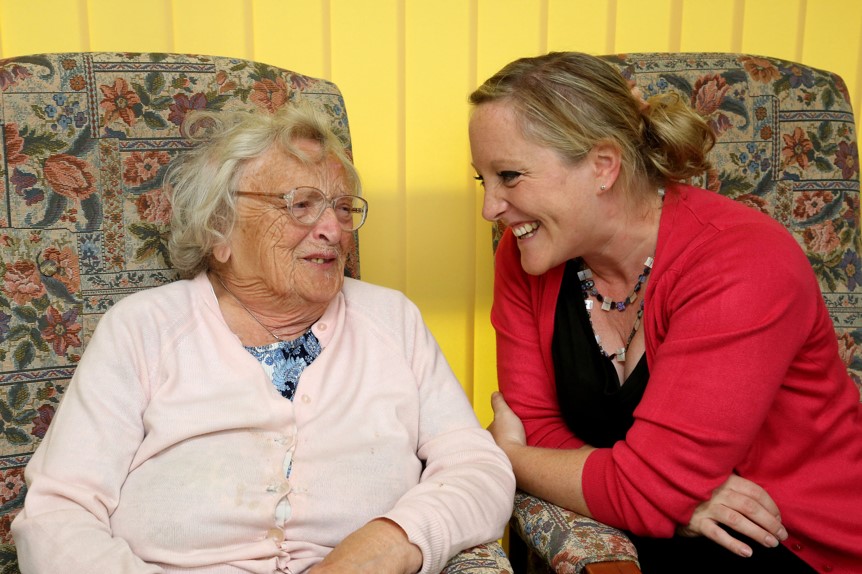 Emily Kenward
Time to Talk Befriending
Since Emily gave up her job to found the charity Time to Talk Befriending, she has positively impacted hundreds of older peoples lives. Emily not only has a huge beaming smile but has a huge heart for older people who feel chronically lonely. In just 4 years she has contributed towards national research and best practice, manages a team of 6 staff and supports over 230 older people and volunteers through 'friendly and professional' Befriending, signposting and advice services. I can't think of anyone more deserving to be put on the Brighton and Hove happy list.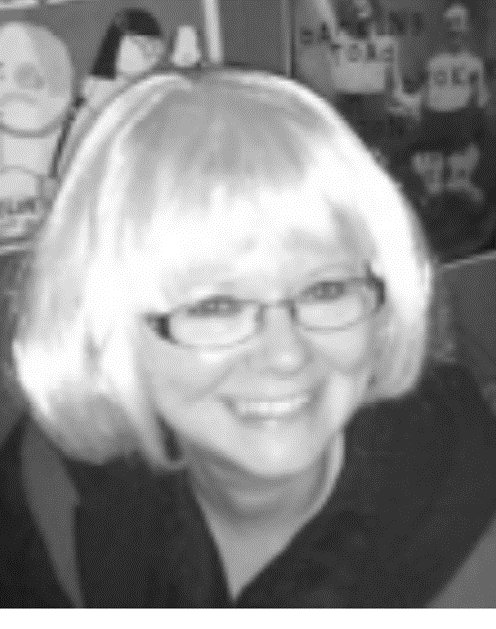 Helen Russell
Brighton & Hove Land Trust
Helen has championed co-operative housing across the city. She is an integral part of Brighton & Hove's co-operative movement and was the Acting Chair of the National Federation of Housing Co-operatives in 1990 – 1991, as well as kickstarting the CCH (Confederation of Co-operative Housing). More recently she has become a founder Director of Brighton & Hove Community Land Trust and helped lay the foundations for its currently community-led housing programme. She is always ready to give other co-operatives, help, advice, knowledge, a cup of tea or a hug.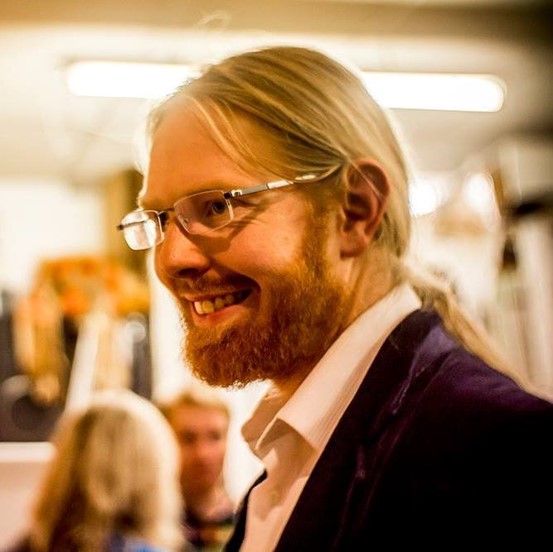 Jake Spicer
Makes drawing accessible to all
Jake has made life drawing, painting and drawing accessible to a wide range of people regardless of their income or age. He has offered classes at a low cost in order that everyone can attend, and he has ensured that he pays his models and tutors a proper market rate, whilst not taking any income for himself. He is unfailingly generous with his time, expertise and help, and is always pleasant and happy. He is truly a bodhisattva.  http://www.jakespicerart.co.uk/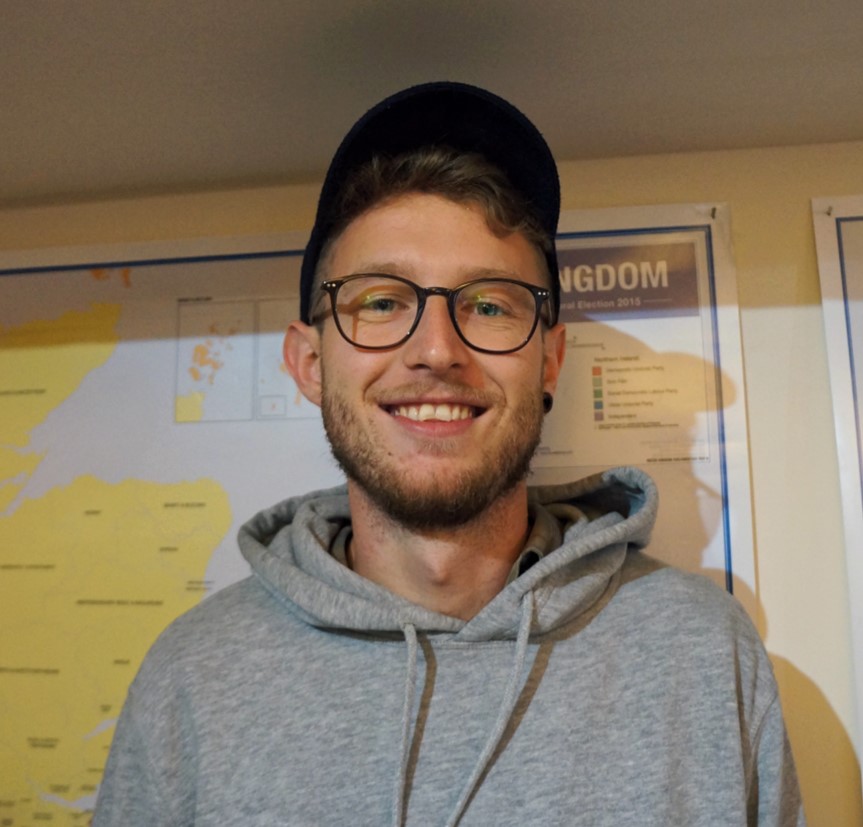 Jake Woodier
Activist and campaigner
Jake volunteers as the Co Secretary of the Brighton branch of ACORN campaigning within the city on issues ranging from housing to poverty. ACORN is a community based union tackling injustice, bringing people together to support each other to improve their lives and their communities. He is an active and passionate local young campaigner intent on using his life to make a difference, whether it's for refugees, free university education, highlighting food waste, solidarity with Palestine or mobilising young people to take positive action for global climate justice.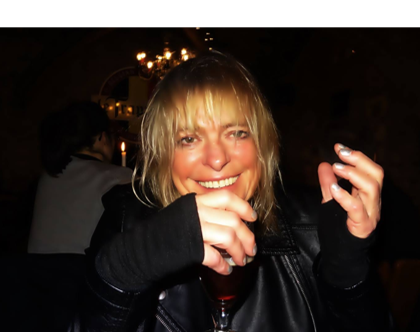 Jax Atkins
Madeira Drive Fundraiser
Jax Atkins ran the Facebook Fundraising Campaign for the successful Save Madeira Drive Crowdfunding Campaign. Impressively she got Raffle donations from 100's of local businesses and in total raised well over £15,000. Thousands of locals bought her raffle tickets, her tenacity and persistence helped made the last minute crowdfunding deadline a success – a great community achievement.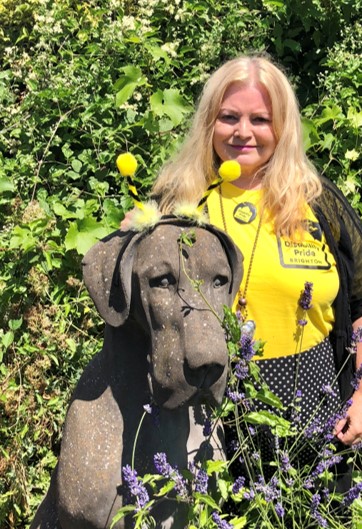 Jenny Skelton
Disability Pride Brighton
Jenny is the Founder and Chair of Disability Pride Brighton which she set up following an incident of disability discrimination suffered by one of her adopted, disabled children. Disability Pride Brighton is an annual event which seeks to raise awareness of all people with all disabilities, visible and invisible. This is an opportunity for all disabled people to celebrate and enjoy a day dedicated to them with facilities available for people with even the most severe disabilities to provide maximum inclusion. Disabled and non-disabled people are able to come together to celebrate disability as a natural part of human diversity.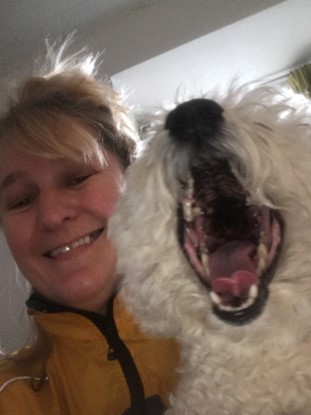 Jo Bates
Supporter of Hard to Reach young people
Jo Bates supports young people through the most challenging circumstances and does this all with positivity and a smile. She worked for the Youth Offending Team for years, does social work and started Miss Represented. Jo is an inspiration to work with and emits happiness. Jo knows and works with most of the hardest to reach young people, and they all speak so highly of her, she is awesome!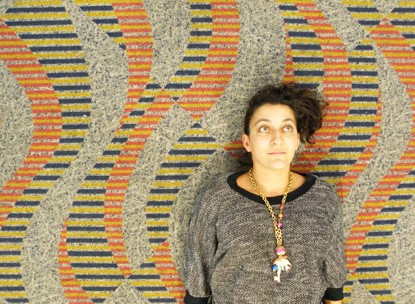 Kassia Zermon
Musician & Creator
Kassia is a force field – she is a friend, an artist ,a sister a creator ,an innovator , a philosopher, a thinker, a mover and a shaker. A musician also known as Bunty, she is 'one of the people' and believes in people power. She uses music and creativity to connect with everyone in all spheres . she shares herself, her space her home and her thoughts and feelings with others and is a total legend. http://buntybuntybunty.com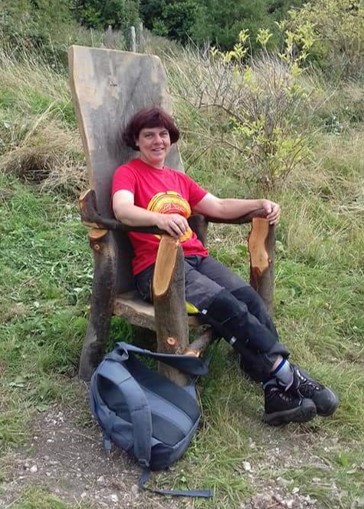 Kirsty Sloman
Racehill Community Orchard
Kirsty is the volunteer session leader for Racehill Community Orchard a four acre orchard at the top of the Whitehawk estate. This is a place where people can come to enjoy a green space, have picnics, walk the dogs, sit and enjoy the view for example. She organises educational visits where people can learn how to look after and prune fruit trees and she leads the wild flower walks. Racehill brings people closer to nature; something so crucial and more important than ever. Wet, cold or hot weather is no deterrent to her dedication and enthusiasm.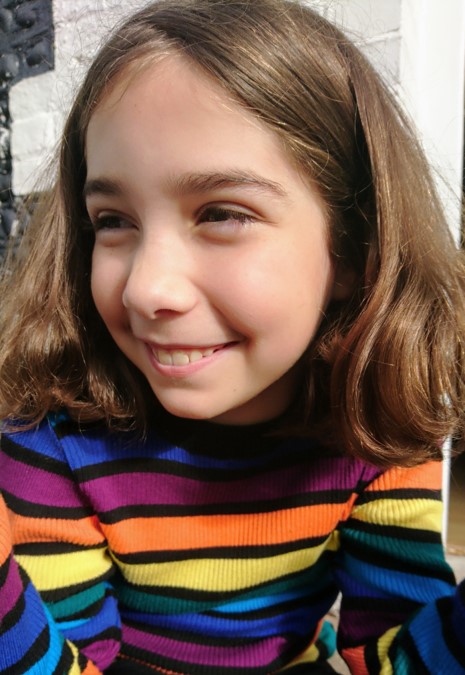 Lilah Bachram
Promotes Housing Co-ops
9 year old Lilah is a member of Lilliput housing co-op, working to build small, low impact and affordable homes in Brighton & Hove. They have been working with the Brighton & Hove Community Land Trust Community-Led Housing Programme. Lilah is a joy to be around and has also been promoting co-ops creatively by making a series of short films, including about her hunt for a kids co-op. She raised awareness of the role of kids in housing co-ops and has been actively involved in Lilliput as a member.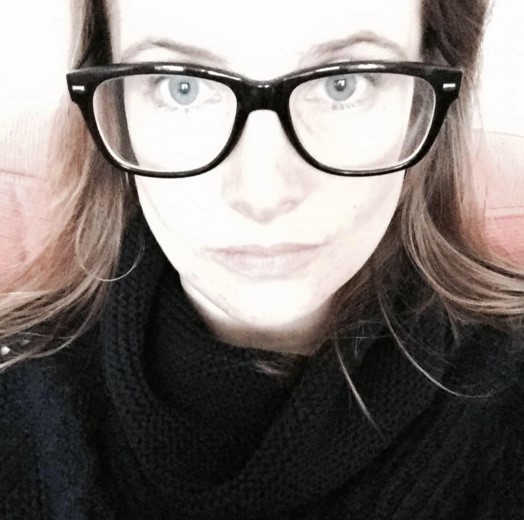 Madelaine Hunter-Taylor
Supports those suffering domestic abuse
Madelaine set up The Rita Project CIC with the sole aim of ending the stigma attached to Domestic Abuse. She opens safe, honest conversations to help demystify this tricky subject. One example includes William Collier House, Brighton. Working with staff to create a safe space for women, she involves other local community groups to help improve the lives of women who have been affected and promote recovery. All of this wouldn't happen if it wasn't for Madelaine.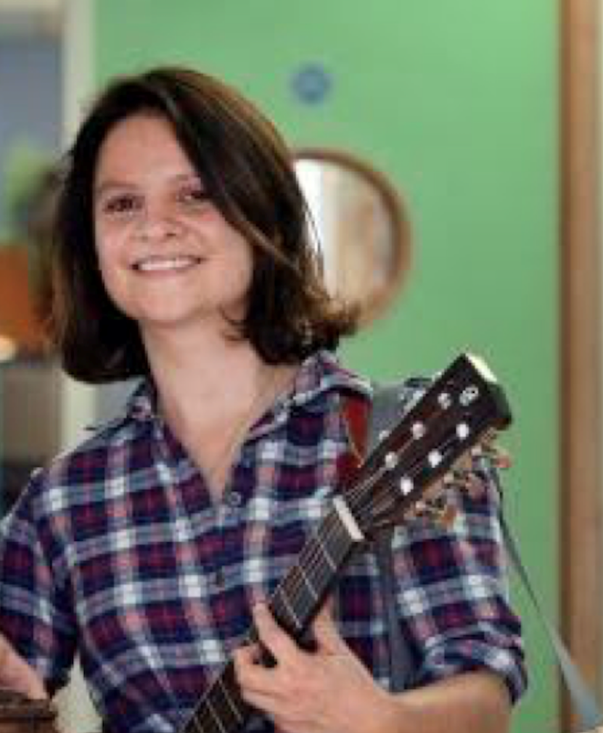 Marina Perryman
Community Musician
Marina is a community musician and multi instrumentalist based in Brighton. She works across many different settings for many different organisations, including Rhythmix, Audioactive and Varndean College. Marina brings music to a huge cross section of people: older people living with dementia, poorly children and young people in hospitals, young people living with mental health difficulties, young people with physical and learning disabilities, young people who are homeless. Marina works tirelessly every day to bring music to people across the area who can benefit from it most. http://marinatiffeny.com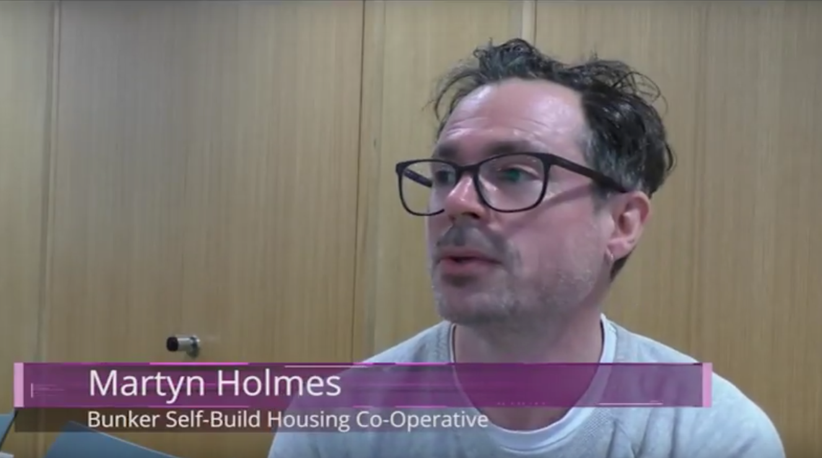 Martyn Holmes
Bunker Self Build Co-op
Martyn Holmes and his partner Agata Bogacka co-founded Bunker Self Build Housing co-operative in 2014 after spending five years trying to find affordable housing in Brighton & Hove. Martyn has worked tirelessly and with amazing energy to get their first self build site and raise the money to build two new affordable homes, on a dis-used garage site. Martyn is someone who inspires other people, particular low income families with children, to feel like they too can build their own affordable housing. He shares his learning freely, helping others to feel they can also change their lives.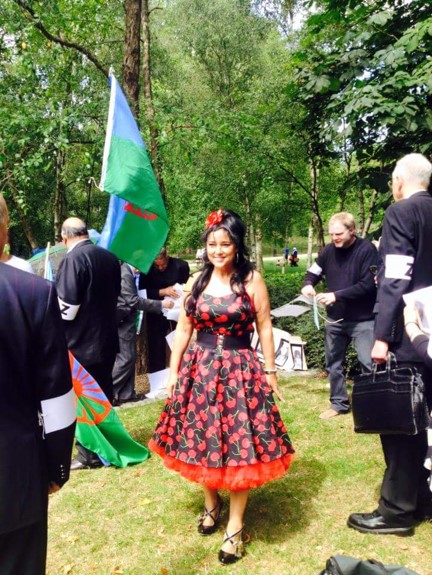 Marya Sadouni
Community Support Worker
Marya is a kind, wise and warm woman with time for everyone. Marya is universally loved and is always on hand to offer advice to everyone. In her role as Community Support Worker at Friends, Families and Travellers, Marya is constantly going the extra mile. Because of Marya's unlimited patience and support, people who are apprehensive about going for help with their health or for support during a difficult time have the courage to take steps forward when they otherwise wouldn't. Marya is an embodiment of the warmth and compassion found so commonly in the Romany Gypsy community. www.gypsy-traveller.org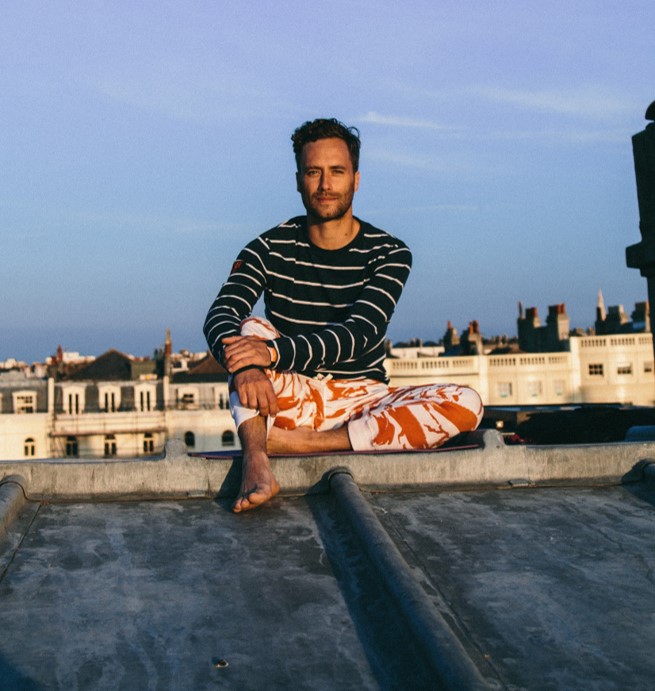 Matthew Blackrock
Community dance project
Matthew brightens up a room with his positive energy. Matthew is a member of The Ragroof Players a community dance organisation running tea dances and community dance projects. Matthew does small group workshops in care homes enabling isolated members of the community to be active and most importantly have fun. Happy Feet is a community dance event promoting all the community to dance, have fun, be active and let their inhibitions go. Matthew also runs Zumba and Pilates groups throughout the community and single handedly makes 100's of people in Brighton laugh and smile every week, he is a true community hero. http://www.danceflooractivist.co.uk/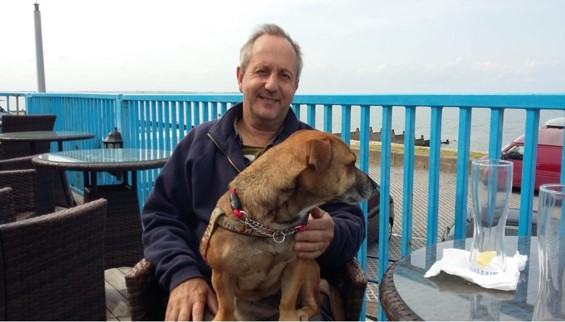 Mike Byron
Supporter of the Homeless
For the last 2 years, every Wednesday night Mike and his volunteer friends drive from Newhaven to Brighton seafront and serve hotdogs to homeless people. Rain or shine they serve between 80-100 hotdogs a week all donated by Elim Church. They also collect and distribute coats, socks, tents and sleeping bags and spend time chatting and getting to know the street community. If you would like to get involved email mikebryon1@outlook.com.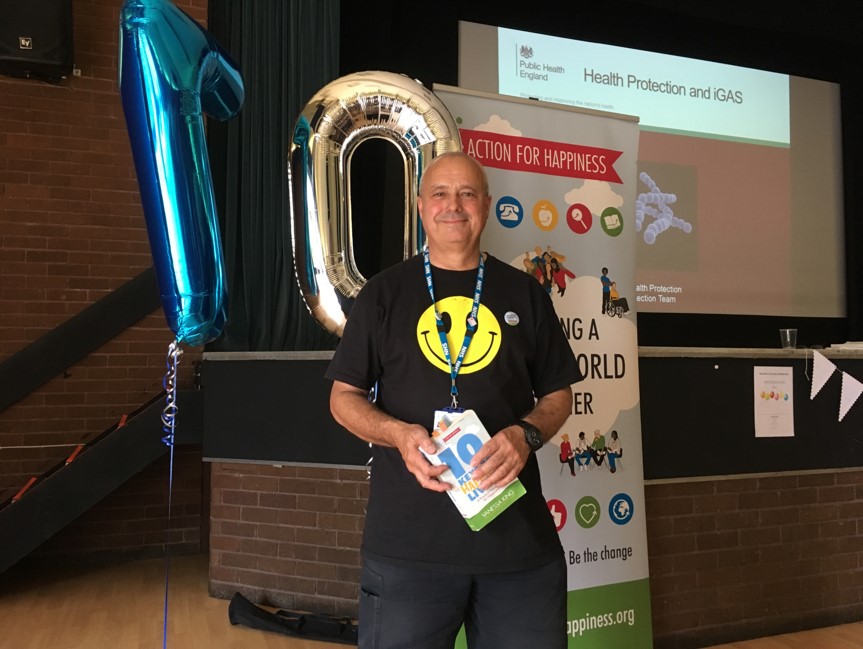 Mike Dixon
NHS Wellbeing Champion
Mike works hard to create a happier community by running workshops in local NHS community trusts to promote wellbeing. He deeply cares about the employees of the NHS and is concerned about the high levels of sickness related to mental ill-health and is doing a great job helping people realise the power of positive psychology and the Ten Keys to Happier Living (from Action for Happiness). He is also great fun to be around and always friendly and enthusiastic. A real happiness champion!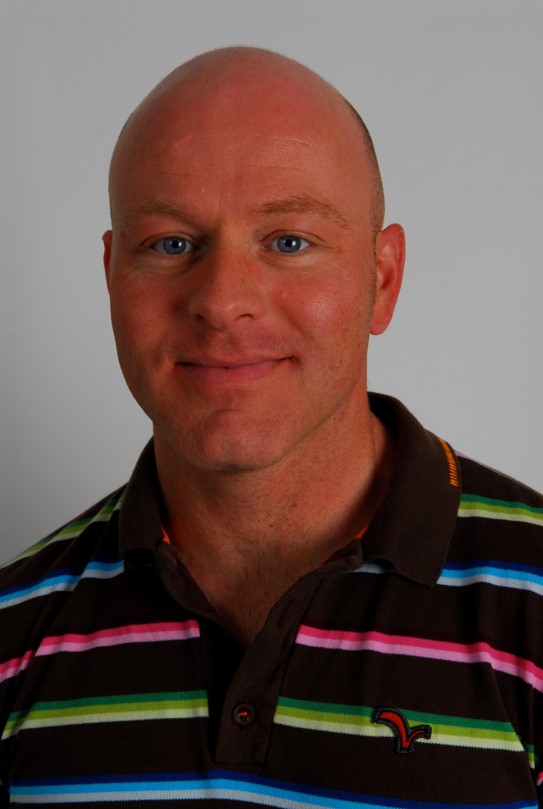 Neil Holmes
Stay Up Late
Neil is a long standing committed volunteer and has given to many organisations over the years. He currently is the Chair of Stay Up Late, he helps run a local woodcraft group for children, he set up Synergy Creative Community CIC a peer-led space for connection, community, recovery, inclusion and creative expression that develops the potential of members to improve mental health and well-being through the use of creative arts, peer support, workshops and nutrition. Neil is a generous, considerate person who is a champion for people with mental health support needs, he makes a huge difference to the city.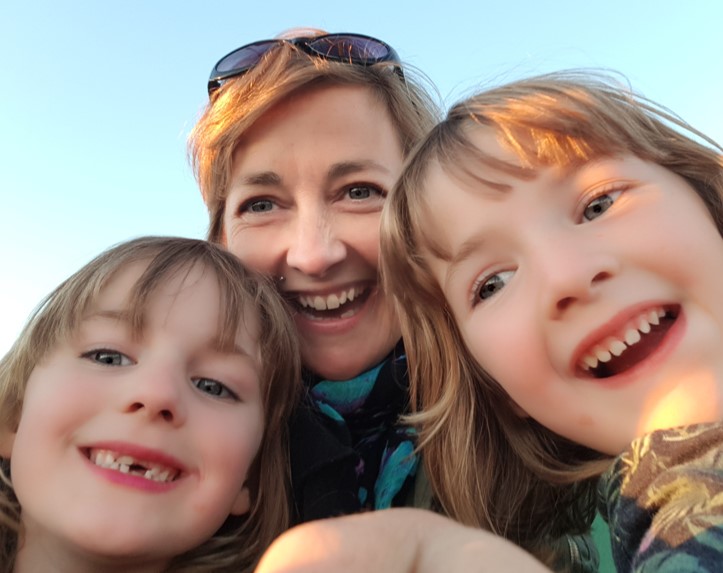 Polly Eason
Campaigns for Affordable Housing
Polly brings joy to everything she gets involved with. She is helping the community of Coldean to organise to develop affordable housing for local people through a community led self build project. She has organised lots of community campaigns to help especially young single mums and their kids to solve their own housing problems, and she has, at the same time, brought up 5 kids, including fostering. She is a walking happiness generator!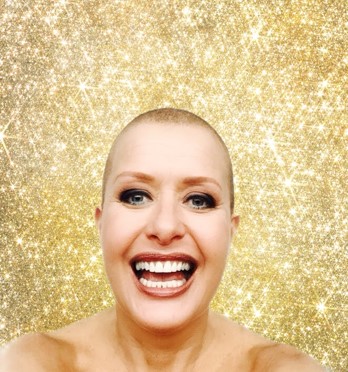 Sara Snood
Cancer survivor & campaigner
Once you have met Sara you cannot forget her, she leaves an imprint of positivity on you. Sara is a cancer survivor and now campaigns and fundraises daily through amazing fun methods. Sara does a daily social media post and joke which is her with something on her head, they are so fun and beautiful, she has raised 1000s for Macmillan. She also runs marathons, and does inspirational talks, she is a true wonder woman! www.fizzysnood.com/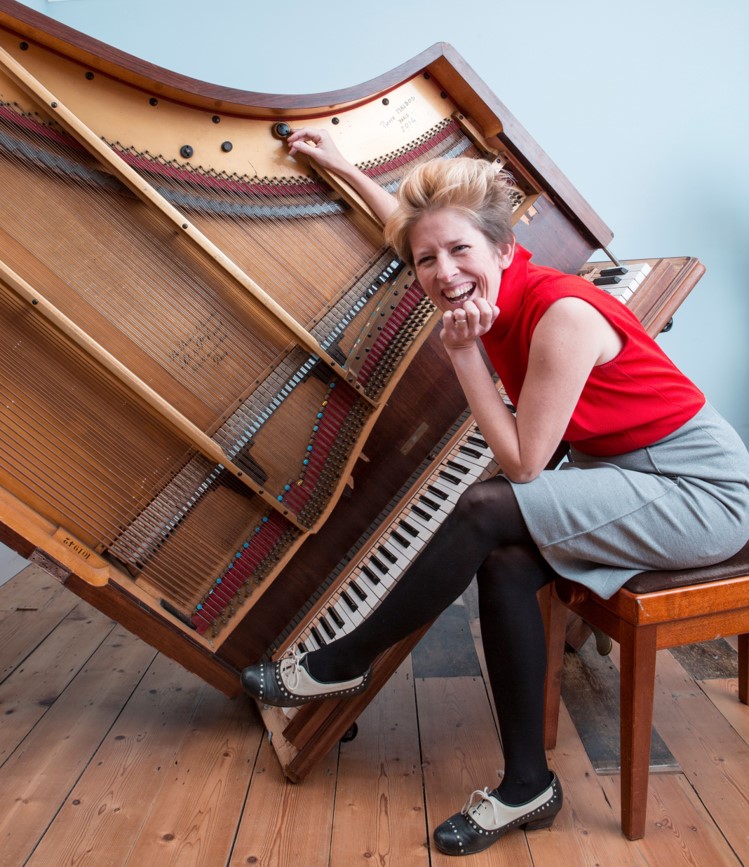 Sarah Nicolls
Westdene Village Fair
Since moving to Westdene, Sarah has helped to rally the local community, founding the 'Westdene Village Fair' to help fundraise for the Westdene Green Barn, which has now been rejuvenated into community space available for all manner of events. Sarah also hosts community carol-singing and runs community-led arts groups for local parents and children.  In addition to her work as a musician, Sarah is a fundraiser for the eco-art gallery ONCA, with whom she cultivates collaborations across the Brighton Biosphere, so that the collective energies of Brighton's many and inspiring eco-groups can be better supported. www.sarahnicolls.com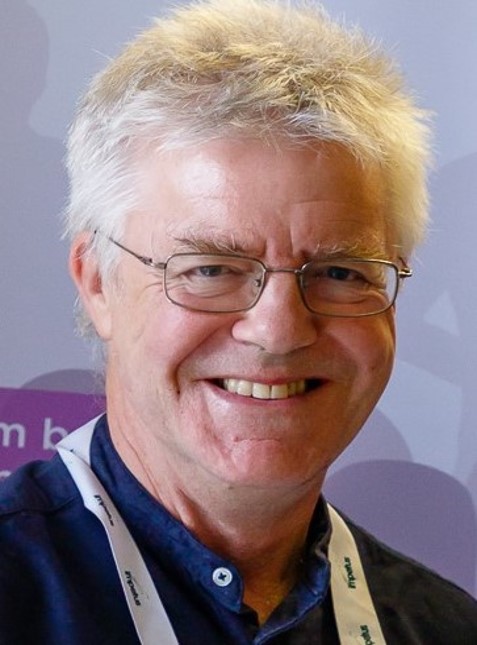 Sean de Podesta
Neighbourhood Care Scheme
Sean de Podesta has been running the Neighbourhood Care Scheme, the befriending service at Brighton & Hove Impetus, for over 20 years. The Neighbourhood Care Scheme recruits local volunteers in 17 neighbourhoods and matches them with people who may be isolated due to age, health or disability. He says that his is the best job in the city and that he has been touched by so much kindness, goodwill and resilience. Sean has helped to make several thousand lives of people in Brighton & Hove happier than they would have been by harnessing the power of neighbourly goodwill.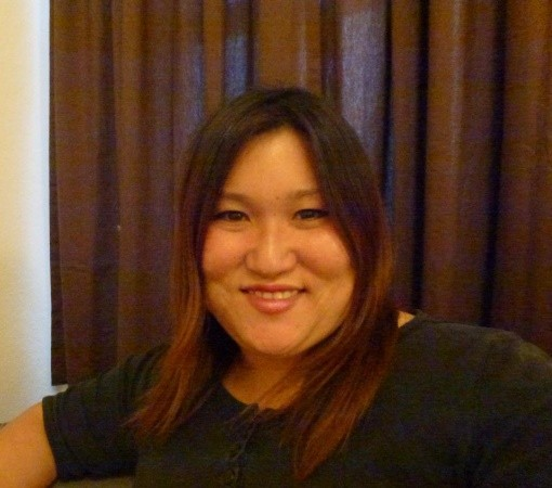 Susan Teo
Supporter of many causes
Susan works all around the city, to help make others happy. She volunteers at many events held by local charity RISE to help raise funds for survivors of domestic abuse. This has included handing out water to runners, shaking buckets and marshalling at events. She also helps out at city-wide events – Pride; the Brighton fringe and Brighton Festival; the Brighton open air theatre and the Brighton marathon to enable events to run smoothly and people to enjoy themselves. Susan also signs once a month to support the local deaf community of Emmanuel Church. She is an unassuming unsung hero!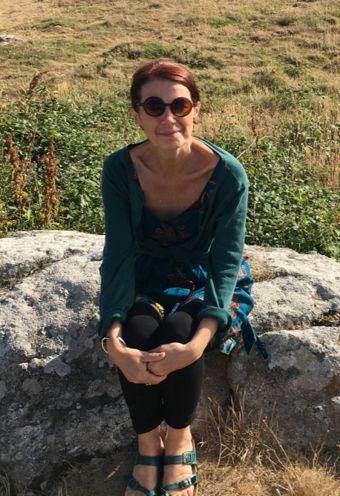 Suzanna King
Supporting justice for Travellers
Suzanna has written and produced a play by the name of Crystal's Vardo. The performance covers the discrimination, forced imprisonment, deportation and enslavement and other issues that Travellers have faced through the years. This production is performed in schools, prisons, to community members and service provider. The cast is from Gypsy and Irish Traveller heritage. The play is a brilliant way of raising the issues of bullying and lack of knowledge about the Gypsy Traveller community. It delivers a serious subject in a light and tasteful way.
Brighton HappyList 2017
This HappyList was published in The Argos in December 2017.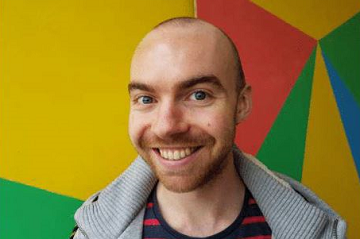 Adam Bates
Volunteer at Refugee Camp
Following a spell as a volunteer on a refuge camp in Greece, Adam Bates gave up his much loved sport commentating job to try to make the world a better place. He founded Ambigo CIC and now works to help people make new friends, break down barriers and forge greater collaborations to achieve their personal ambitions. He has dedicated his work to developing free opportunities for people from different background to help them overcome fear of others, build personal resilience, break out of social isolation and take a big step towards greater personal fulfilment.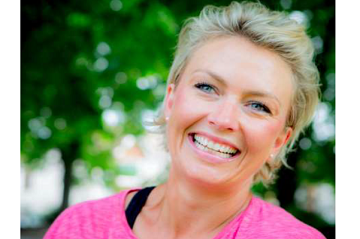 Alex Smallman
Founder of Uber Mummies
Alex runs an outdoor exercise group in Stoneham Park called Uber Mummies as one of her many ventures to help people get healthy and happy. She is so full of enthusiasm and energy and dedicates so much of her time and effort to helping others achieve their fitness and nutritional goals. She manages to very successfully juggle a lot of people of varying fitness levels (whilst holding their babies and calling words of guidance and encouragement). If she sees someone struggling she is by their side doing it with them, always smiling. A true happiness champion!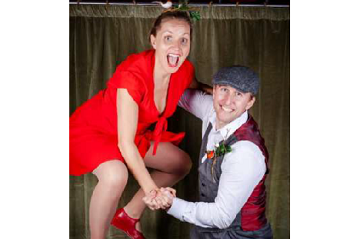 Amanda Walderman and Graeme Potter
Founders of Brighton Lindyhoppers
Amanda and Graeme run Brighton Lindyhoppers, they are both, fun, happy and uplifting people, who make everyone feel part of the community. They exude happiness from the moment you step into the Lindyhop class, they have you relaxed and smiling and when you actually start dancing, it's such a happy thing and makes you feel wonderful throughout and after the class. You walk out of dancing with a massive smile on your face regardless of how good your day was before that point. Together they create a contagious happiness.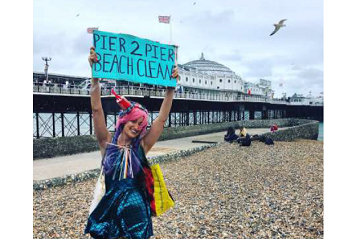 Amy Gibson
Beach Clean Up Champion
Amy organises Pier-To-Pier beach cleans. Initially completely self-funded she makes them fun and interactive. Often fancy-dressed themed, she has organised a mermaid clean, a silent disco clean (with DJs!), and, a mid-summer clean where volunteers trade in beach litter for sweets. Around 400 members of the public have been involved to date, removing approx. 800kg of litter from the beach. Brighton & Hove City Council have recently become involved and offered the project lots of support and funding, and will continue working with the Pier 2 Pier Beach clean and more silent disco events next year".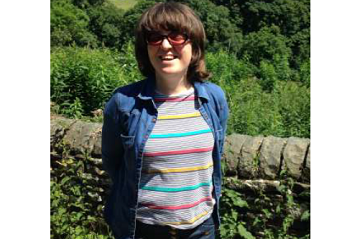 Anna Moulson
Music Event Organiser
For 20 years Anna has been putting on inspiring and unusual music events in Brighton, always looking for new ways to keep music alive. As a female promoter in a mainly male-dominated industry she has battled at times to be treated as an equal but never faltered. She is passionate, funny, uncompromising and one of a select group of individuals who do so much 'behind the scenes' to bring culture to our city.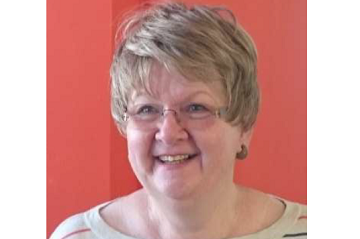 Barbara Aston
Volunteer at the Whitehawk Inn
Barbara Volunteers at the Whitehawk Inn and encourages people to knit and crochet. The group attracts various people from all walks of life and they have the opportunity to socialise and meet new people. Barbara is also an extremely good cook and once a year bakes cakes for her open ta garden to raise money for the hanging baskets on all the lampposts in the vicinity of her home in Bennett Road, Bristol Street and Princes Terrace giving much pleasure to residents and visitors alike. She is also invaluable as editor for the Whitehawk Inn Anthology.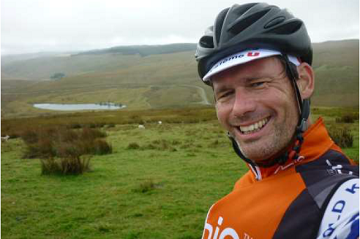 Ben Glazebrook
Youth Worker
For the past 5 years Ben Glazebrook has been coordinating the Brighton & Hove Youth Collective, a community collective providing vital support and opportunities to thousands of 13 – 19 year olds each year: opportunities that provide smiles, laughter, life skills and positive experiences. Ben makes the partnership work with his endless enthusiasm and patience, inspiring others to do the same in challenging times. During his 10 years managing the Young People's Centre for Impact Initiatives in Ship St he has cycled across the UK from South to North, and West to East to raise money for the Centre.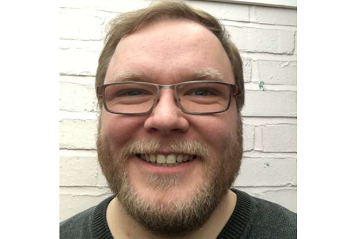 Darren Smith
Scout Group Leader
Darren Smith, a volunteer leads a team of adult volunteers at 5th Hove Scout Group. He has worked tirelessly and successfully since becoming the Group Scout Leader/ Manager to raise much needed funds to improve the Scout group's meeting place. The work is now underway, leading to a better improved and safe meeting place for more children and young people, who are certainly happier through their Scouting experiences.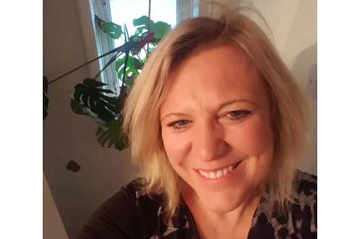 Donna Martin
Youth Supporter
Donna Martin is a fantastic force in Brighton providing an uplifting and safe place for young Brightonites to learn and discover themselves. Donna engages with her community leading the way for the young people to create life changing results. Donna's student Daisy has just been awarded the Prince's Trust Award of Young Achiever of the year. An immense reflection of the hard work and positivity it takes to make life matter and to celebrate and smile when times are tough. Donna makes a difference creating a homely environment for young people seeking refuge to be young and free to have fun.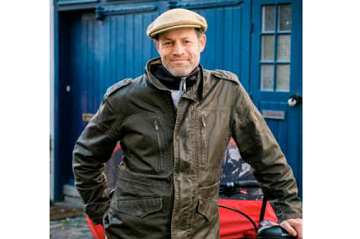 Duncan Henderson
Brought "Cycling without Age" to Brighton
Duncan has brought "Cycling Without Age" to Brighton, a movement started in Denmark & already active in 30 countries. This project is run by volunteers who take elderly people on bike rides using a three-wheel cycle with a passenger cab called a trishaw. The principles of the initiative are generosity, slow cycling, storytelling, relationships and community, and of course cycle rides are free. He has already signed up loads of volunteers and this will bring a great deal of happiness to older people in our community getting them out and about to reconnect with the world around them.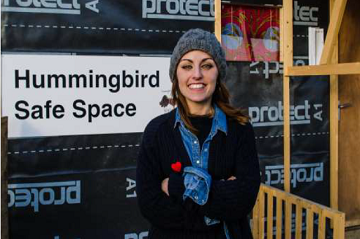 Elaine Ortiz
Founder of The Hummingbird Project
Elaine founded The Hummingbird Project in 2015, she is a massive inspiration to us all, showing us how no matter how small we are, we can make a difference, like the story of the Hummingbird. The initiative provides aid and solidarity to refugee and unaccompanied minors as they flee from conflict and settle in new countries. Elaine shows us how one person can start a project which can benefit so many others. She is a real shining star.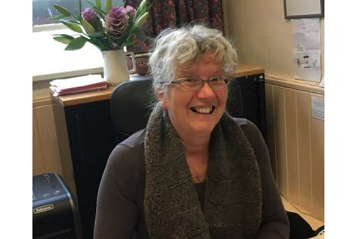 Elin Star
Popular Church Member
Elin works in the office at Hove Methodist Church. She is the first point of contact for all the many groups that use the church during the week. She welcomes the community with warmth and energy making people feel welcome and valued. She is a wonderful person to talk to over a cup of tea, she makes problems disappear and she has a wonderful knack for making people laugh.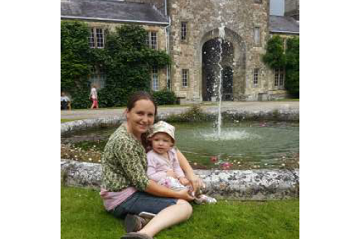 Eva Bay-Green
Doula
Eva has been nominated for her support to a new mum through her pregnancy, the birth of her daughter and postnatal period. "Nothing makes you happier than the safe arrival of your baby. Eva is extremely warm, kind and generous. She gives much of herself to her mamas and makes you feel confident enough to accept and ask for the support you need.  Being a mama has made me very happy and I now I would not be as good a mama if I had not met Eva."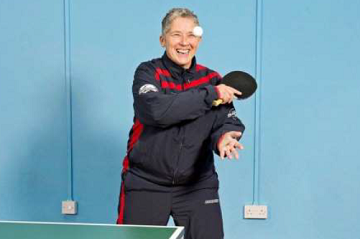 Geralyn Meyler
Founder of RicochetPlus
Geralyn started playing at Brighton Table Tennis Club soon after discovered she had breast cancer. In September 2016 she founded RicochetPlus there – supported by MacMillan, for people affected by cancer. RicochetPlus is about bouncing back positively from cancer, through Table Tennis. She is now the number one Ping Pong evangelist. She is now working part time for the BTTC and doing a great job delivering a Comic Relief funded project bringing Table Tennis to women that have been involved in the criminal justice system, are homeless or are in prison. She is very good at making people laugh.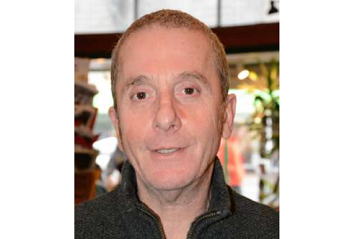 Gianpaolo Boldrini
Founder of MEP
Gianpaolo is a founder of the Migrant English Project which provides free and informal English lessons for refugees, asylum-seekers and migrants in a welcoming, friendly and safe space. He has worked with refugees as a project manager in mentoring, health, environmental & language projects. He is also a trustee for Refuge Radio which runs community projects targeting mental health, isolation and social exclusion using radio and music to give a voice to this who do not have one. He is one of those caring individuals who would do anything for anyone.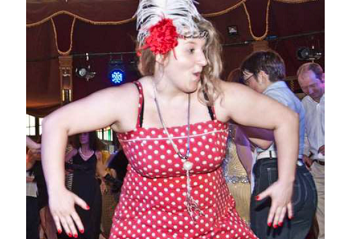 Hannah Coxeter
Arts Coordinator & Support Worker
Hannah is the Arts Coordinator and Youth Support Worker at the Brighton Youth Centre. She's always cheerful, positive, non judgemental, approachable, and a bundle energy of laughter. The young people love and trust her, and I always look forward to seeing her.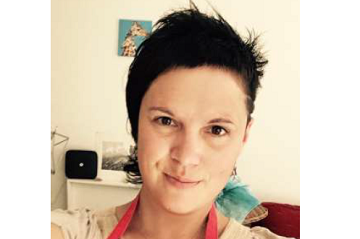 Hannah Rose-Tristram
Founder of GLOW Choir
Hannah-Rose Tristram runs an LGBTQ+ community choir called GLOW, using the Natural Voice method. There is no judgment, no pressure and all voices are welcome. She has members with physical and mental disabilities, and includes everybody equally, and is endlessly patient in teaching new complex songs to even the most inexperienced singers. She charges a minimal fee to cover the cost of the venue, and each week provides tea, snacks and a lovely opportunity to network and make friends. GLOW brings nothing but happiness to its members, and Hannah-Rose glows with joy that she is able to help people find their voice.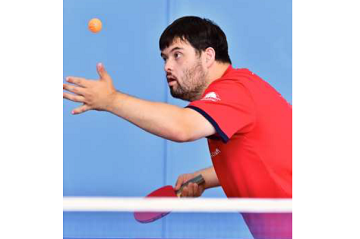 Harry Fairchild
Teacher and Table Tennis Coach
Harry brightens up the lives of the thousands of people in Brighton. He is relentlessly positive, optimistic, funny and wakes up everyday ready to take on whatever comes his way. He has a paid job teaching Makaton to reception classes and literally knows half of Brighton through his acting, teaching, singing, partying and Table Tennis. He did a TedX talk at the Dome to 1500 people about Coaching at BTTC (he is the first coach in the world of any sport with Down's Syndrome) and won a Gold medal in Portugal. An amazing 27 year old man with a great future.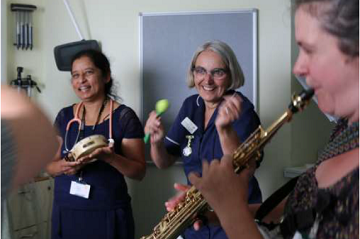 Janet Lee
Critical Care Nurse
Janet Lee's knowledge, skill and experience as a critical care nurse is vast. Her tireless passion for enriching the lives of every single child is equally remarkable. Understanding how difficult hospital can be She finds out what matters to them and how they are feeling. She talks with her patients, plays music with them and will do a funny dance to make them giggle. She understands that needs, beyond the medical ones are important. I believe she shares best practice at the hospital by modelling the vital role Nurse's play in the care of the physical AND emotional needs of children.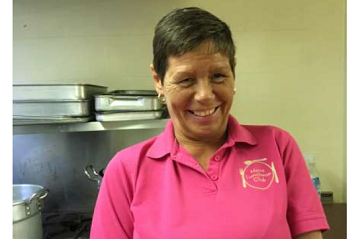 Janice Allen
Housing Support Worker
A support worker at South Down Housing – Janice is responsible for the happiness of many people with learning disabilities. She is someone who works very hard and goes out of her way to do small things that make a huge difference to people's lives. She is utterly dedicated to the people she supports and is their friend, always ready to say 'yes' instead of 'no' and has been instrumental in bringing together communities. She is enthusiastic, kind and generous and brings a lot of happiness to lots of vulnerable people in Brighton.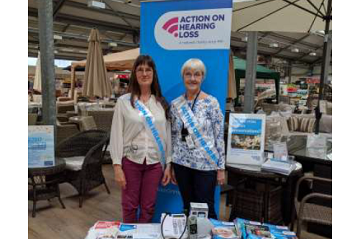 Jenny Sarling and Linda Brewins
Working with People with Hearing Loss
Jenny and Linda are volunteers running a resource centre this past 4 years for local people who are deaf, have hearing loss or tinnitus. Both have hearing loss and experienced first-hand the unhappiness, frustration and isolation that this brings. Passionate to help others cope effectively using assistive technology, they are trained demonstrators. A common complaint from people with age related hearing loss is not being able to communicate via phone with family and friends living far away. Their greatest satisfaction is seeing the smile on a person's face when they can hear using a phone adapted for hearing loss.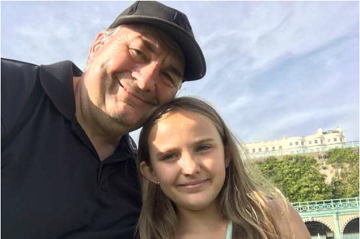 Jim Deans
Homeless Supporter
Jim runs a street kitchen every Sunday at the Clock Tower, He also collects food that would be wasted at passes it on to other orgs who help the homeless. He helps a lot of people who live in poverty. He does this tirelessly and with out being paid. His 12 year old daughter also helps out. Jim has such a big heart and helps every one in the community! He will also be giving out rucksacks which contain items for the homeless to help ease the nightmare of sleeping on the streets.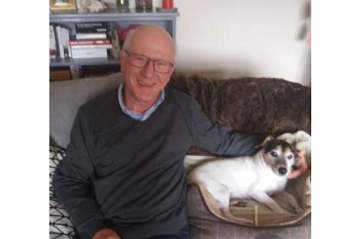 Jim Woodward
Volunteers with Youth Offenders
Jim volunteers at the Youth Offending Service as a Referral Order Panel member. He has done this for about 15 years. The role is very responsible and demanding, and he often has meetings with young people who are demonstrating challenging behaviour. He always wants the best for the young people of the city, and believes in their ability to change their behaviour. He is a committed volunteer and always makes time for us, despite his full life. His empathy and support shine through.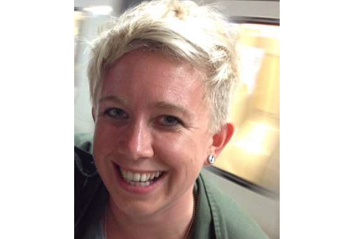 Kate Ogden
Supporter of Many Local Initiatives
Kate gives her time to others constantly. She helped to set up the Wandsworth LGBT forum, supporting students coming out and fighting discrimination. At 19 she got meningitis and ever since has fundraised for Meningitis funds. She has volunteered for and worked at several charities across the city, including working with children with disabilities at Extratime, supporting adults with learning disabilities at Gig Buddies and Stay Up Late. Currently she has been running therapeutic creative writing workshops for parent carers of children with disabilities and challenging behaviour plus a workshop for parents whose children are in a London based hospice.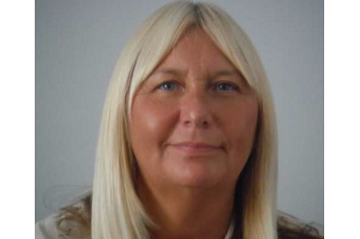 Kathy Boyce
Supporter of Vulnerable Adults
Kathy is the scheme manager for Hazelholt, a city council supported housing scheme in Portslade. She is responsible for supporting up to 30 vulnerable adults which she does with incredible positivity and kindness. She has made the environment a home by bringing in outside entertainers, organising cross-generational projects with students from the local secondary school and by taking the time to listen to residents and giving them control over their space. She is always organising exciting events and has made a lot of people very happy.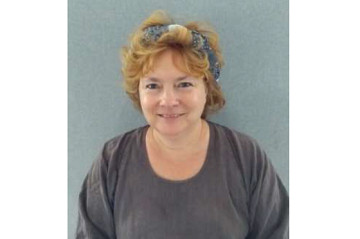 Lizzie Batten
Supporter of Vulnerable Families
Lizzie helps support the city's most vulnerable families with disabled children to access the right disability benefits. Her incredible passion and dedication means she works tirelessly to try to fit everyone in and often works late to ensure no one is missed. She generates significant financial benefit to families who without help would miss out. Lizzie's skillful and sensitive approach enables parents and young people to 'talk freely' and feeling listened to and validated brings significant mental health improvements. Flowers, thank you cards and chocolates arrive at the office from incredibly grateful families.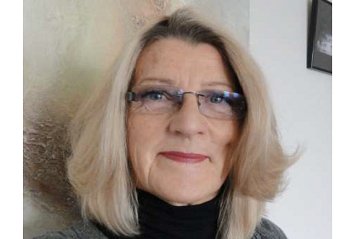 Lynne Shields
Community Work with Older People
Lynne Shields is full of enthusiasm for the welfare of older people, she is a leading light in the local age friendly groups, she does community work in her area and she is always happy, friendly and positive.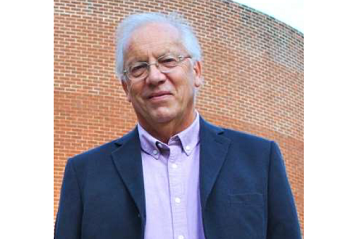 Paul Tofts
Volunteer at Action for Happiness
Paul is Emeritus Professor of Imaging Physics at University of Sussex. Since his retirement he has selflessly devoted himself to spreading happiness in Brighton through the local Action for Happiness group of which he was a founder member in 2012. Paul has been a coorganiser of the group throughout, set up the AfH Brighton website, co-organised an unbroken stream of inspirational monthly talks at the Latest Music Bar and has more recently hosted two AfH 8-week courses. His erudite, gentle and genial presence at these activities has brought comfort and smiles to many people in Brighton.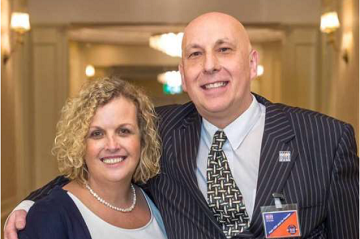 Paul Young
Founder of Off The Fence
Paul started the charity 'Off The Fence' 20 years ago after seeing the local poverty and homelessness. Today, Off the Fence has 3 main projects Antifreeze, Gateway, Schools & Youth.
Antifreeze was one of the first drop-in centres currently providing clients daily with 1-to-1 emotional support, housing, employability and welfare advice, and essential items.
Gateway, provides a safe space for local vulnerable women to build friendships and receive support. The school's and youth project encourage students through mentoring. Paul dedicates himself to challenging perspectives and bringing awareness of the issues of social poverty to the local and national Government.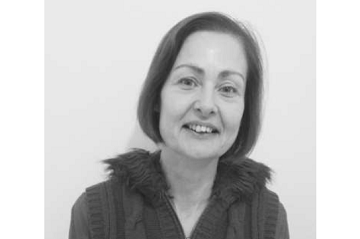 Sam Bond
Host of Happy Café Book Club
Sam is a member of the Action for Happiness Brighton group and a shining example of someone who is bringing the movement's vision to life, taking action to create a happier society. She hosts a Happy Cafe Book Club, using Al Campo lounge as a base. This gives people the chance to learn more about positive psychology and happiness by reading a book each month and coming together to share their learnings, insights and ideas in a friendly, social setting.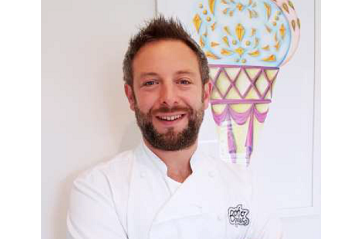 Seb Cole
Ice Cream Maker Supporting Local Projects
Seb is a culinary wizard who creates all his gelato flavours from scratch. His unique recipes use locally produced milk and cream and the best quality ingredients. What people might know about Seb is that he is also a very kind and generous person. Every year he creates a totally NEW flavour gelato to tie in with the Young City Reads book choice and donates all the proceeds to the project, helping young disadvantaged readers across the city. He's a business owner who genuinely cares about his community and gives back by supporting local organisations and charities in the city.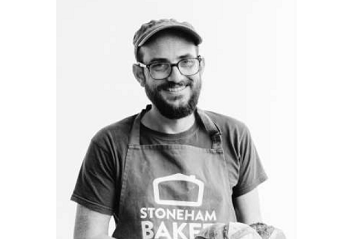 Simon Cobb
Founder of Bakehouse
Simon is our local bread champion. Having used baking to support his own mental health challenges, he created a team of volunteer bakers, negotiated the use of local ovens and began the Bakehouse without actually having a Bakehouse. Seeing the wellbeing and community benefits, he crowdfunded for a physical space, and now the bakery is up and running – and providing freshly baked goods Thursday-Saturday. He also runs workshops for the public and supports local schools – bringing the joy (and mindfulness) of baking proper bread to hundreds of people across the city. He is also absolutely lovely. (Photo by Sarah London).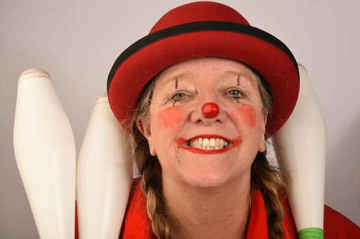 Susi Oddball
Entertainer
Susi brings happiness in many ways, through her art, her juggling and through her wonderful 'Your Voice Matters' show on Brighton & Hove Community Radio. She invites local people to share their stories, giving many of us in the area a sense that our voice is important and deserves to be heard. She has a blog on which we shares her art, clips from her show and her writings, including bravely sharing about her journey with cancer, to give comfort to others struggling.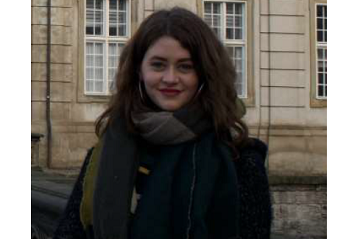 Tahlia Rogers
Student Volunteer
Tahlia is an active student volunteer. She introduced Unicycle to Sussex Uni. in her first year. An initiative to encourage students to swap and reuse clothing to avoid wasteful use of resources. She is also key in the Refill Brighton Campaign – which has successfully signed up 93 companies – cafes, bars, restaurants, banks, galleries, museums and other businesses that welcome people to fill up their bottle – for free. On top of regular beach clean up with her friends Tahlia is a responsible member of the community always looking for opportunities to make a difference.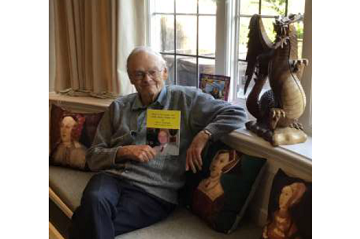 Terry Godwin
Poet
Terry Godwin is a poet and loves to uplift others, through sharing his poetry and his tips about how to lead a happy life. This year, he organised the publication of 'We Love Brighton and Hove' a celebration of the city's many wonderful people and places. It is filled wiith selected poems from the Brighton and Hove Quill of Poetry, a which local poetry group that Terry founded. This group is now established on the local Radio Station as Brighton Quill at the Brighthelm Community Centre. Local poets are invited to read there every Thursday afternoon between 4-5.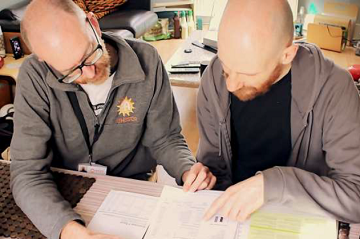 Tim Beecher
Supporter of Vulnerable Familes
Tim gives free home energy assessments to vulnerable households in the city on behalf of BHESCo, a non-profit energy coop. Since January 2016, Tim has visited around 200 low-income homes, making properties warmer and more energy efficient whilst helping residents to reduce their gas and electricity bills. He also runs free energy advice cafes around the city to help people switch to cheaper tariffs. We estimate that Tim's interventions have saved people £35,000 while reducing CO2 emissions by 24 tonnes a year. Many of the vulnerable people Tim has helped send thank you cards and small gifts.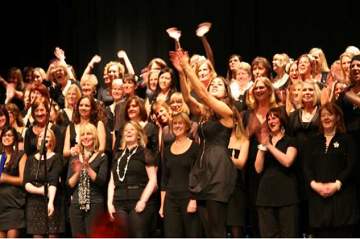 Vanessa Thomas
Choir Leader
Vanessa brings the gift of song to her two choirs based in Brighton and Hassocks and she does so with such energy, infectious enthusiasm and joy. She believes that everyone can sing and so welcomes anyone into the choir without auditions. Each term people learn to sing around 6 or 7 songs together culminating in an end of term gig. Choir members find their voice, find friends and community, and experience the happy-making endorphins of singing with others. The choirs are always full, always fun and this is largely down to Vanessa's huge skills as a choir leader and happy-maker.
Brighton Happy List 2016
The Happy List published in Brighton in 2016.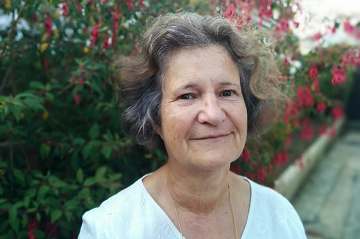 Alanna McIntyre
Volunteer
Alanna wrote "Rethreading My Life" after bereavement. From 2008 she attended lots of the Whitehawk Inn's courses and felt supported by them so in turn wanted others to benefit from feeling part of society. Alanna runs a games club, drop in writing sessions in the summer and also helps collate and print the Whitehawk Anthology and organise an annual reading which this year takes place at The Verdict. John is kindly allowing her the use of his venue for the Anthology and a drama group performance. Alanna believes by networking in the community she increases the chances of likeminded people getting in touch.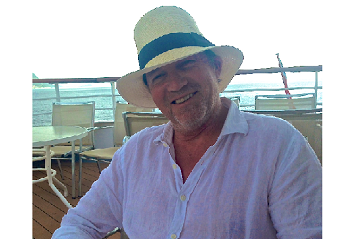 Alastair Hignell
Inspirational Speaker & Charity Trustee
Alastair is a former England Rugby Union player, cricketer and commentator. He has multiple sclerosis but sees this as a 'blessing' for helping him realise how much love and kindness there is around him. He has continued to work as an inspirational speaker and trustee of Leonard Cheshire Disability. He was nominated for the positive effect he has on others, and is regularly seen whizzing along the seafront on his wheelchair, 'his smile lighting up the world'.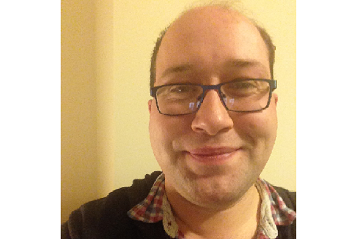 Alex Patterson
Deputy Nursery Teacher
Alex Paterson is phenomenal force of kindness. He is a Deputy Nursery Manager and supports several charity and advisory boards. He was nominated for being a steady, creative, exciting and insightful person. The atmosphere he fosters is filled with hope, joy and wonder. He not only looks after the youngest members of our society with diligence and generosity, he makes all around him in his life feel valued. He always offers both his time and a shoulder to cry on. Whether through cake, a hug or sage piece of advice- Alex makes you feel happier no matter what is happening in your life.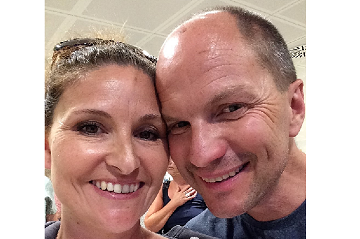 Andy Bradley
Founder of Frameworks 4 Change
Andy is nominated for being a powerful catalyst for a more caring, wise and loving community. He has a vision of guaranteed compassion in all health and social care in the UK. He is the founder of Frameworks 4 Change which works with care provider organisations in not-for-profit and private sectors as well as local authorities and the NHS. Andy is the founder of an initiative to see Brighton become a compassionate city – through world peace day and world mental health day he is standing up for a fairer more equal and caring city that includes all of its residents. Andy is working to make his neighbourhood healthier and kinder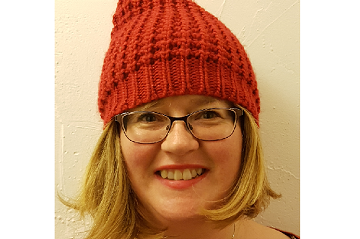 Ann O'Keife
Laughter Yoga Teacher
Ann O'Keife has been nominated not only for her bubbly, happy personality but also because she is spreading the happiness with her Laughter Yoga Classes, that she holds for all ages in various different locations and in the City.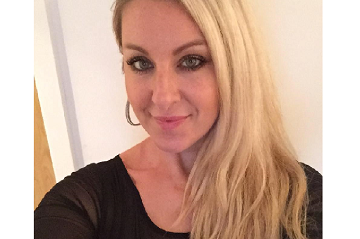 Annelies Omari
Founder of Streetfunk
JP and Annelies Omari were nominated for setting up Streetfunk, formerly at the Brighton Youth Centre and various venues across Brighton and Hove, now at the Marina Studios. Streetfunk gets thousands of people dancing every week and brings much happiness to those dancers and those who come to see the performances. Marina Studies is a charity involved in many community projects and JP and Annelies set it up to help make dance accessible to everyone.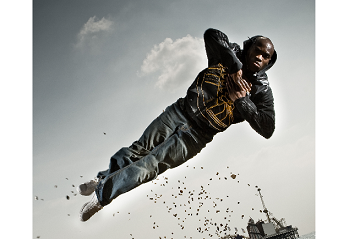 JP Omari
Founder of Streetfunk
JP and Annelies Omari were nominated for setting up Streetfunk, formerly at the Brighton Youth Centre and various venues across Brighton and Hove, now at the Marina Studios. Streetfunk gets thousands of people dancing every week and brings much happiness to those dancers and those who come to see the performances. Marina Studies is a charity involved in many community projects and JP and Annelies set it up to help make dance accessible to everyone.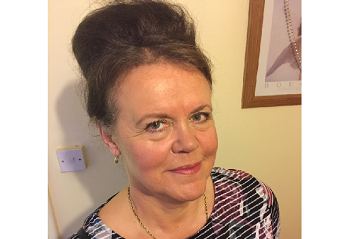 Avril Fuller
Friend & Supporter of the Travelling Community
Avril works for Friends, Families and Travellers, taking children from the Travelling Community to groups and workshops across the city to promote their wellbeing. She facilitates access for them to join in events and clubs that they might not otherwise be able to become involved.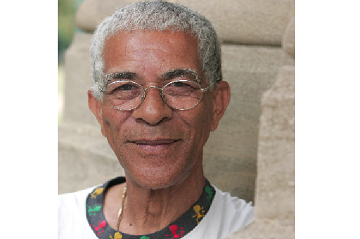 Bert Williams
Founder of Brighton & Hove Black History
Bert's nomination read as follows, "I recently had the great pleasure to speak to Bert at length and came to realise that he had taken it upon himself to work for positive change through education both within the BME (Black Minority Ethnic) and wider community. His knowledge and positivity were infectious and I left our conversations feeling very happy."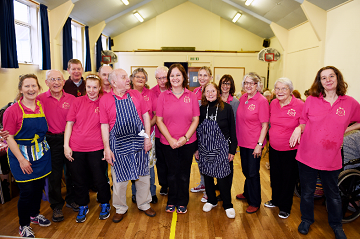 Caroline Henderson
Coordinator at the Hove Luncheon Club
Caroline is the brains and engine behind the Hove Luncheon Club. Every week they serve delicious food to around 70 guests who are all people who would otherwise be on their own. The lunch club is a picture of community as it should be. Caroline coordinates a happy band of volunteers (some of whom have their own support needs) to not only serve up delicious food but in a way where everyone is treasured as an individual and is encouraged to bring their own skills and interests to the club. And Caroline makes it all happen with a calm smile.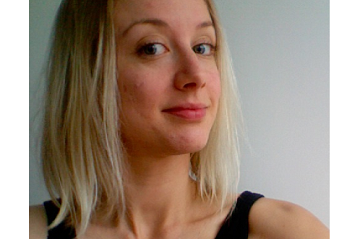 Catie Holdridge
Volunteer for Sunday Assembly
Catie is the backbone of Brighton's Sunday Assembly. Initially formed as an alternative to church, it aims to help people 'Live Better, Help Often and Wonder More' regardless of their spiritual beliefs. It forms an important sense of belonging and community for around 150 regular congregants of all ages who meet monthly for talks, cakes and to sing pop songs.
Catie is incredibly humble and would be embarrassed to be singled out, as she always says it's a team effort. It absolutely is, but without her consistent care, diligence, time and energy, the assemblies simply wouldn't happen. She is wonderful.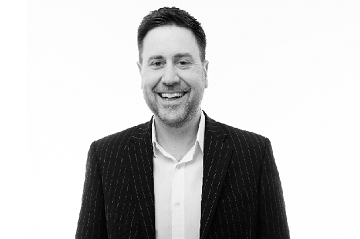 David Blood
Business Owner at Posture People, Part-time Stand-up Comedian and British Heart Foundation Fundraiser
Dave Blood was nominated for his fundraising efforts for the British Heart Foundation. Dave is a two-time heart surgery survivor having had his second life-saving heart operation in 2012. So far he has raised £12,000 for the BHF through his annual charity event Cardiac Comedy in the hope of "paying the BHF" back for life saving aortic valve replacement. His employees believe he thoroughly deserves a spot on the happy list!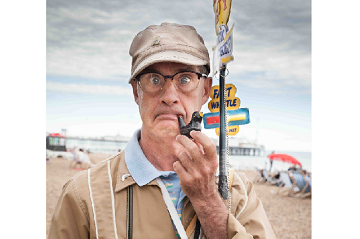 David Wilson
"Birdyman", Enigma
Birdyman walks around the lanes and was nominated to be part of Brighton's Happy List 2016.
He is a source of inspiration encouraging others to walk their own path.
He is appreciated for his way of making people laugh!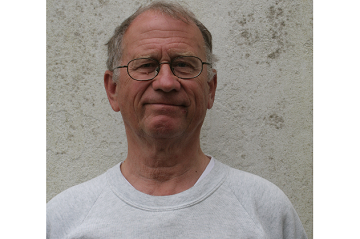 Geoffrey Mead
Lecturer
Geoffrey is a well-loved lecturer at the University of Sussex and gives talks and courses on the history and geography. He was nominated because of the positive effect he has on those who go on his walks around Brighton, helping people appreciate living in this city. His knowledge of the area is encyclopedic and his talks are full of memorable anecdotes. Happiness is an hour or two in Geoffrey's company, learning about our city and its surroundings.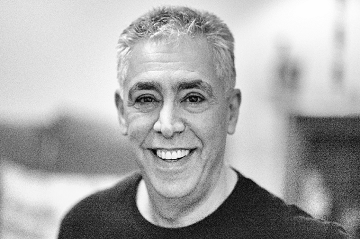 Fash Ghiaci
Director of Circle Brighton
Fash was nominated for initially setting up the 'Happy Cell' in Hove as a low-cost venue offering health and wellbeing services/practices. Later he converted part of the Happy Cell into accommodation for homeless/vulnerable young people. More recently he turned an old factory into a large health and wellbeing centre with a gym, exercise studios, community centre, nutritionist based café and restaurant, performance areas as well as the usual rooms for acupuncture, massage, meditation, cognitive behaviour therapy etc. He is a perfect example of someone using his resources (i.e. his time and some of his wealth) to help improve the wellbeing of people in area.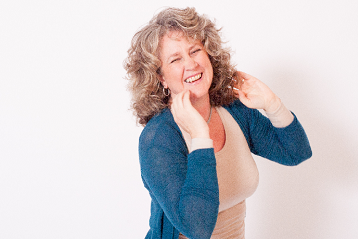 Helen Thatcher
Workshop Facilitator
Helen has a warm and wonderful way with people. She works in the community bringing sunshine to adults with learning disabilities and the elderly, alongside running dance workshops. She uses Vital Danza ("dance of life") to encourage people to connect more to their bodies and interact to others authentically. Helen is skilled in using touch to help others feel happier and healthier. She is positive and smiling, with a great sense of humour – her classes are fun and meaningful. She brings out the best in everyone so they feel uplifted and part of the community.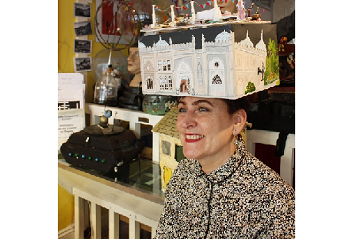 Jane Bom-Bane
Owner of Quirky Musical Cafe
Jane Bom-Bane is the epitome of cool, quirky Brighton and her eponymous café Bom Bane's must be one of the most joyously random restaurants in the world.
Accompanied by her fantastic team of musical waiting staff and a barrage of amazing automatronic hats, Jane has transformed her tiny terraced house into a highly affordable dining experience that makes you wonder how it was ever conceived, let alone turned into a reality.
Artistically brilliant, eternally welcoming and big-hearted, Jane is quite obviously not in it for the money!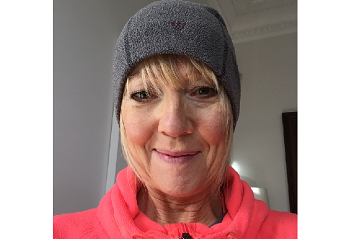 Jeannie Hignell
Fitness Trainer
With two nominations – Jeannie is a fitness trainer – but no ordinary fitness trainer! She is inspired by people for whom health and well-being is often a huge challenge. She considers the needs of the whole person, supporting and encouraging them towards physical and mental well-being. She goes out of her way to help people feel the best they can, no matter what life demands of them. By creating a hugely positive community around her work, her clients support each other, celebrating one another's achievements and contributing to a wider network of happy, positive people. A true happiness champion, Jeannie facilitates those around her to spread happiness even further.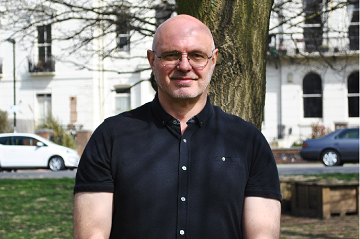 Jeff Clark - Meads
Friend & Supporter of Brighton's Homeless
Jeff has been tirelessly appealing for socks, underwear, gloves and toiletries for Brighton's homeless. He says the small things matter. He has made a drop off point at the Star Public House and regularly collects donations. He works the soup run at Christmas.
All of this while running his PR Communications business and lecturing at Hove College.
A Real Hero. He even set up his own trust in aid of the homeless.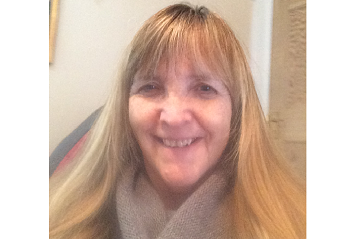 Jenny Barnard - Langston
Chair of Governors & Charity Worker
Jenny Barnard-Langston is chair of governors at Benfield and St Peter's Schools and serves as a Trustee of Roedean School, Jenny is a National Leader of Governance, a magistrate, former mayor of Brighton & Hove and co-runs a charity for people with learning disabilities. She has been foster Mum to over 30 teenagers. She showers people with happiness wherever she goes with her positive and empowering approach to all her roles. She is a huge cornerstone in her community and provides sanctuary, love and respect.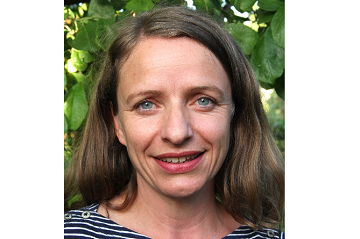 Jo White
Project Manager for Wishing Well
Jo White has spearheaded the Wishing Well programme which brings musicians into Childrens and Dementia wards. Her tireless efforts to communicate the positive effect and impact of music in healthcare are now far-reaching and have helped drive a national incentive to improve the lives of people deprived of human experience through music whilst in hospital.
Music reaches even the most unwell and isolated patients, often provoking reactions of happiness and joy that were thought lost by family and carers. The musicians create profound human connections which bring a sense of the outside world right to patient's bedsides.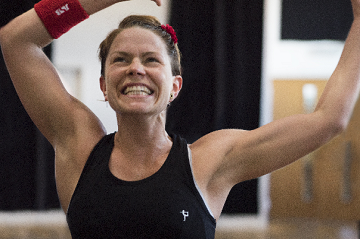 Joanna Heal
Exercise Teacher
Jo is an awesome exercise teacher, who inspires people at classes across the city to stretch, dance and kick their way to fitness with a massive grin on their faces. More than that, this year she took on the organisation of Run Forest Run (www.runforestrun.org.uk) – a fun run in Stanmer Park. Almost single-handedly, she tripled the number of runners taking part, and made it into a family-friendly day out – drawing in refreshments, face painting and even a brass band. Perhaps, most importantly, it was all in aid of Moulsecoomb Forest Garden, who received almost £2,500 for their amazing project thanks to Jo's hard work.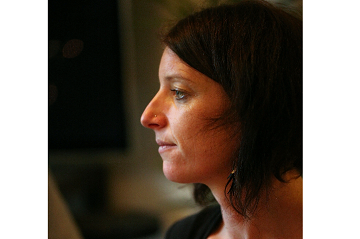 Kate Holder
Volunteer
Kate not only voluntarily cooks at the Migrant English Project (www.mepbrighton.com) for up to 50 students per week but she has also set up, obtained grants and ran cookery classes in Hove for migrants, skillfully combining cookery and social integration. These courses went down so well that numbers of attendees almost doubled by the end and another course is scheduled for next year. These courses are a thoroughly enjoyable way to engage with people from all over the world.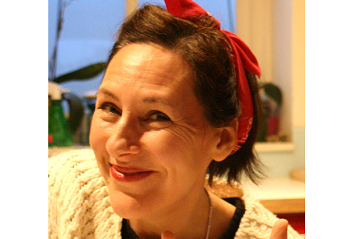 Li Mills
Singing Teacher & Choir Leader
Li is a bringer of joy, a creator of happiness, an inspirational singing teacher and choir leader. She brings extraordinary energy, creativity, expertise and excellence to the singing groups that she has been running for well over a decade. It is an absolute pleasure to be a member of Wham Jam Thank You Ma-am, an absolute treat to attend a performance by the legendary Jam Tarts and an absolute inspiration to collaborate with the likes of Jammy Dodgers (younger singers) and Strawberry Jammers (singers with learning difficulties. The common factor is Li Mills, an extraordinary human being. Li was nominated twice!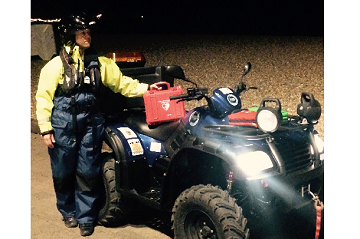 Louise Roberts
the Brighton Beach Patrol Manager
Louise was nominated for her voluntary work she does on the quad bike every weekend preventing drunk drownings, sexual assaults and anti-social behaviour.
She has helped many vulnerable people on the beach and those people and the rest of Brighton and Hove are grateful to her working in all weathers all year from Brighton Palace Pier to the i360. Patrolling every Friday and Saturday 23:00 – 05:00. She does her best to ensure all persons out in Brighton in the venues on the lower prom get home safe and well.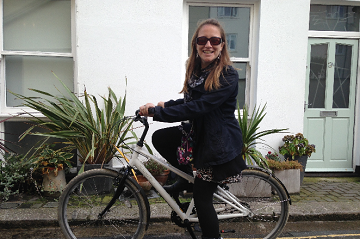 Lucy Stone
Strategic Consultant, Rhythmix
Lucy has been working in the community music sector for over 15 years, delivering dozens of projects every year to young people, people with dementia, and families facing some of the toughest challenges. Her work with Rhythmix, Brighton's leading music charity, enables hundreds of people every year to feel the joy of music and make a real difference to their own lives.
Wherever they find themselves, Brightonians will find the impact of Lucy and Rhythmix. From the Royal Alexandra Hospital to Downs View Special School, Brighton is lit up by the music of Rhythmix.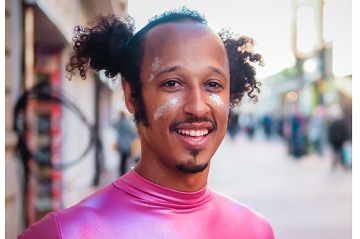 Pablo Woodward
Street Dancer
Pablo Woodward, known locally as 'The Disco Bunny' regularly spreads love and happiness around our streets. His mission is to unite people irrespective of age, race, gender, religion, sexual orientation, physical or mental ability by sharing his positive energy and lust for life, with sparkly outfits, glitter, smiles, music and a welcoming heart. He takes to the streets in sparkly, outlandish outfits with his mobile sound system and dances, making people smile often getting them dancing. He brings joy and laughter to the people of Brighton and Hove.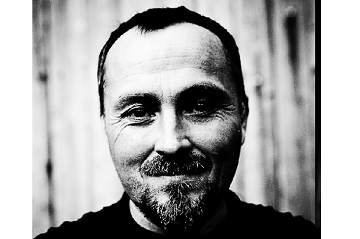 Paul Richards
Creator of Stay up Late and Gig Buddies
Paul is the creator of two incredible initiatives, Stay up late and Gig Buddies. Stay Up Late was set up to ensure that people with learning disabilities, and autism, are able to stay up late and do the things so many people, who don't need support, take for granted. Gig Buddies matches adults with a learning disability to a volunteer who has similar interests, to go to events together that they both love. Both projects ensuring that people who need support in their lives are able to get out and enjoy entertainment in the evenings.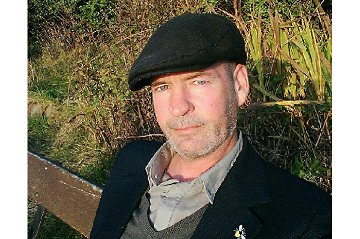 Pete Davis
Founder of the Cascade Coffee Shop
Pete Davies was nominated for being all heart and action, and for setting up Cascade Coffee Shop on Baker Street. This was in his recognition the need for creative activities for people who are recovering from addictions. He started by setting up arts activities and then a choir and now has opened up a community recovery cafe.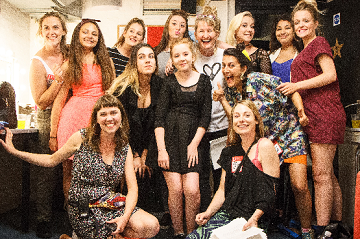 Rebecca Fidler
Arts Collective Founder
Rebecca runs Miss Represented at Brighton Dome with her brilliant team Jo Bates, Poppy Burt and Kassia Zermon (AKA Bunty). It's an inspiring project which uses the arts to work with vulnerable girls and young women who are navigating difficult life situations and considered at risk. It aims to let their voices be heard, develop their self worth and move towards positive life choices. She was nominated for creating this inspiring platform for these girls and women to show find their inner strength and resilience.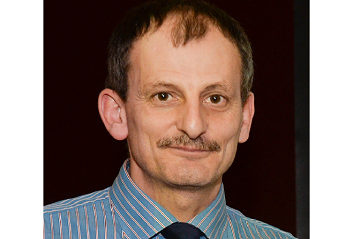 Richard Mehmet
Founder of the Wood Recycling Project
Richard is the founder of Brighton & Hove Wood Recycling Project which has been rescuing timber from the waste stream in Brighton for 18 years! Last year they saved 600 tonnes of wood. It's sorted, cleaned, de-nailed & sold in their shop or made into lovely furniture. He also set up the National Community Wood Recycling Project to franchise the concept and there are now 29 similar enterprises nationwide. Without him, the reuse of "waste" timber in the UK wouldn't exist, and hundreds of marginalised people wouldn't have a job or volunteer/work experience opportunities.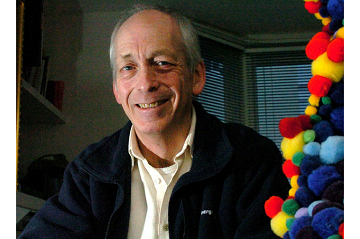 Richard Robinson
Science Champion
Richard Robinson is a science champion (and puppeteer), who has organised the brilliant Brighton Science Festival for over ten years. Always upbeat and entertaining, Richard's passion for knowledge and experimentation manifests in a selfless mission to engage kids and adults (but especially kids) with the magic of science, through live events and inspirational talks. The annual Brighton Science Festival is a labour of love, bringing together brilliant science communicators from all the UK for a month-long extravaganza of fun and learning – but almost killing Richard each year. No wonder then he received two nominations! (He also loves exploding things!)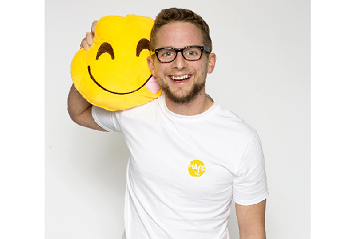 Rik Turner
Creator of Wellbeing Booster Drink
Rik Turner is launching a Brighton based startup called WE ARE HAPS (www.wearehaps.com) It's a natural serotonin boosting drink supplement to help you feel good and do good. The aim of the business is to help people take more control of their happiness, with profits going towards charities and organisations that support happiness and wellbeing. He has developed the drink with input from local nutritional therapist and lecturer Kirsten Chick. It boosts general wellbeing and in particular, helps people who are feeling low.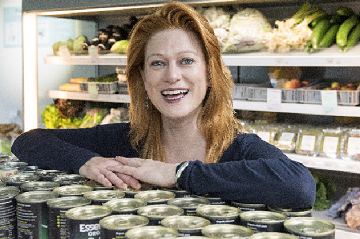 Ruth Anslow
Co-founder of hiSbe Food
Ruth Anslow co-founded hiSbe Food with her sister Amy and their friend Jack Simmonds. They started their own social enterprise supermarket because they got fed up how with how the big supermarkets do business. That's why hiSbe Food embodies fair, responsible and sustainable trading practices and is dedicated to making a positive contribution to the local community.
Ruth, Amy and Jack believe a supermarket can be a happy place to be! So they put the happiness of staff, suppliers and customers before their own profits and the staff work hard to create a shop with a happy and friendly vibe.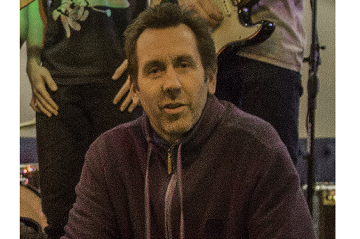 Steve Peake
Manager of The Synergy Centre
Steven was nominated twice for managing a community arts, health and wellbeing centre – the Synergy Centre – on West Street.
The Synergy Centre is one of Action for Happiness's Happy Cafes and a wide variety of local groups and artists use their affordable space to support and serve the community. He and his team make Brighton a better place for work, play and merriment.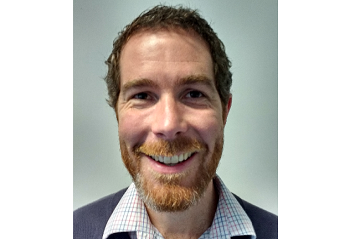 Dr. Tim Worthley
Lead GP for Homeless Clinic
As the lead GP at Brighton Homeless Healthcare clinic in Morley Street, Dr.Tim Worthley makes such a difference day to day for people living on the street, in emergency and temporary accommodation. He righteously spoke up for 'preventable' deaths of people who had been living on our streets at B&H councils Homeless Summit last December. He also works hard to save the homeless clinic in Morley Street to continue providing the much needed and depended on service by those who need it. The man is considered a legend explaining the incredible 4 nominations he received! (as are the rest of the team who work alongside him at the clinic).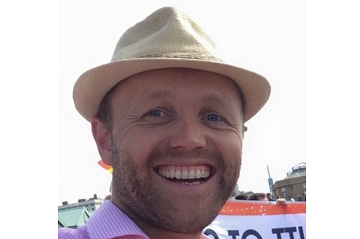 Tom Druitt
Founder of The Big Lemon Buses
Tom Druitt is founder and managing director of The Big Lemon buses. He was nominated for bringing people together through shared happy experiences and for helping save the planet through zero emissions transport. The Big Lemon also have a Happy Bus which gives back to the community, brightening up people's lives by taking them out of their daily grind and injecting some extra happiness for those who need it most.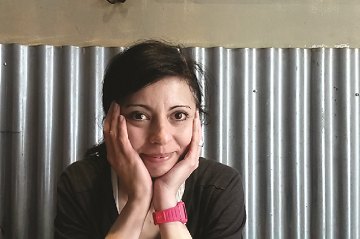 Zara Wood (Woody)
Organiser of Brighton PechaKucha
Woody took up the baton of PechaKucha Brighton Producer in 2015. She's given local happiness champions a platform to share their stories at themed events. These events are personal, cosy and a great way of connecting people to the awesome projects in the city. She is also a wonderful person with a great spirit for encouraging and inspiring people."
'PechaKucha' is a 6min 40sec talk – presenters show 20 slides for 20 seconds each.
PechaKucha Nights began in Tokyo in 2013 and now take place in 900+ cities. Run by volunteers, they focus on creativity and community. www.pechakucha.org/cities/brighton
Brighton Happy List 2015
This is where the Happy List for 2015 is presented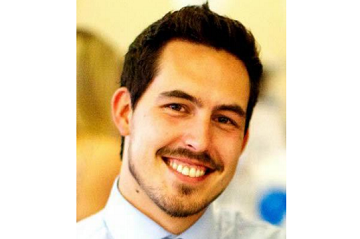 Adam Muirhead
Youth Work Co-ordinator
Adam is the Youth Work Coordinator for a local charity and Vice Chair of the national 'Institute of Youth Work'. He gives much of his time (paid and voluntary) to teens and people of his community, whether it is meeting them at the police station and sitting with them through traumatic experiences or lecturing at the University of Brighton. He was nominated for being a kind and giving person and for his positive influence on so many lives.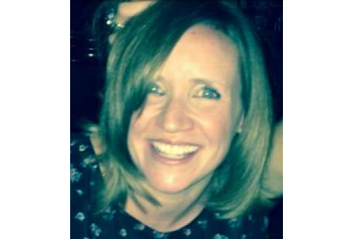 Alice Le Voi
Nurse
Alice is a dedicated nurse working with premature babies at the Trevor Mann unit in the Royal Sussex hospital.  She is an inspiration to know and works hard to ensure parents and families are supported through a naturally difficult time.  She was also nominated for having a beautiful spirit and infectious smile and for seeming to be loved by everyone she meets.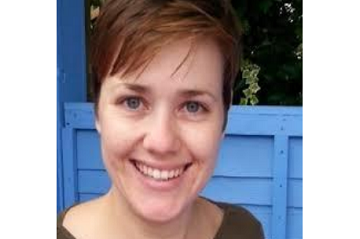 Amy Parker
President, Brighton Belles WI
As well as volunteering for many other good causes, Amy is the president of Brighton Belles WI. Happiness is hugely important to her and she organises events designed to further the members' happiness and also Brighton and Hove's community happiness as a whole. She leads the other Belles through many fundraising activities, through meetings that educate, entertain and help the greater good.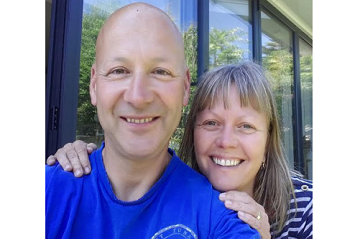 Camilla and Ellis Bergman
Volunteers
Camilla and Ellis Bergman are among the many volunteers who host young people in their homes for Sussex Nightstop in Brighton, a charity project for homeless young people. They were nominated for their kindness, generosity of spirit and for offering many a warm welcome to for those in need to stay in their home. Camilla also teaches yoga to people who are recovering from addictions at the Cascade Creative Recovery Café on Baker Street.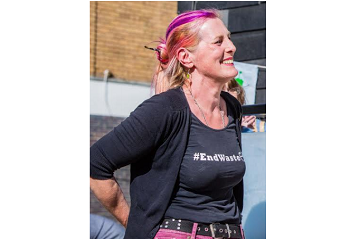 Cat Fletcher
Re-use Manager
Cat Fletcher was nominated for being an unstoppable force in the business of giving unwanted items a second home and she is passionate about preventing waste. This enables people in need to find good quality products at no cost, it helps support local community projects, accelerates creative innovation and reduces the amount of waste to landfill and incinerators. The benefits to the local community are massive, with free stuff going to people who need it, a better environment and a community of people all helping each other create a better world. www.crowdfunder.co.uk/city-reuse-depot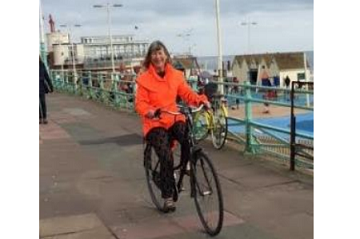 Clare Rogers
Course Co-ordinator
Clare works at the University of Sussex and goes out of her way to introduce new students to the joys of Brighton.  By taking them on walks on the Downs, to the Lewes bonfire or to for a BBQ on the beach, Clare helps students fall in love with Brighton through her eyes and, as a consequence, she has friends all over the world. She has been nominated for being a true Brighton happiness champion as well as being of the happiest people you could ever meet.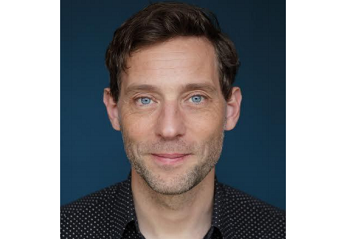 David Bramwell
Writer
David is a happiness star in Brighton. His hilarious and fascinating Catalyst Club evenings at the Latest Music Bar give people the chance to talk about things they are passionate about in a warm and friendly atmosphere. He is the creator of the town's best-selling guide book, The Cheeky Guide to Brighton, and co-organises the Brighton Zocalo to encourage neighbours to take a day out to bring their sofas outside and congregate in the open air. His aim with the project is to rekindle a sense of community and it has been a big success.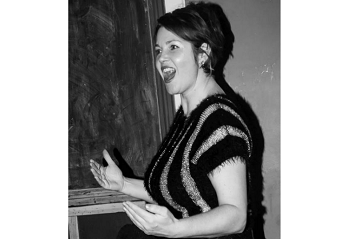 Dominique Levack
Musician
Dominique is a singer, songwriter, musician, teacher and choir leader who works in retirement homes, and with young people with mental health issues.  She was nominated for having a wonderful, brightening effect on all those with whom she works with and for aiming to help them fulfil their potential.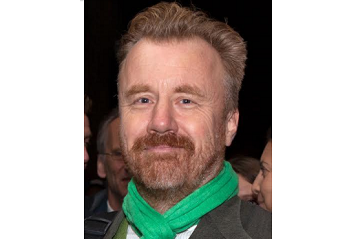 Duncan Baker-Brown
Senior Lecturer of Architecture
Duncan, who lectures at the University of Brighton, specialises in sustainable design. Recently his work has raised awareness about the potentials of the waste we create and cause from construction as well as our everyday lives.  Using his skills and connections, he demonstrates there is another way to design, build and live. His projects foster community development and regeneration, and he engages people who others might disregard, informing them and empowering them about their role within a more sustainable society. Drawing on local apprentice builders, students and volunteers, Duncan works on real collaborative projects that inform young people of all ages as to the exciting potentials of sustainable living.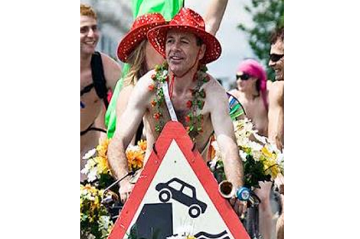 Duncan Blinkhorn
Community Activist
Duncan set up Brighton Biketrain which helps people find happiness riding their bikes in the city. He championed the Lewes Rd improvements which have made lives much finer for cycle commuters and makes it possible for younger and older riders to get to Moulsecoomb, Falmer and Stanmer safely and happily. He set up Brighton Bike Hub, which helps people learn how to fix their bikes for free and is the happiest bike workshop I know. As a Friend of William Clarke Park he has put on the happy Patchfest community festival for the last ten years. Of all his projects, he says the one that puts smiles on more people's faces than any other has to be the Brighton Naked Bike Ride – its tenth annual outing just completed.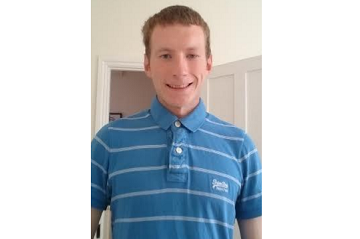 Edward Hartfield
Volunteer
Edward was diagnosed with various special needs as a young child and had an exceptionally tough early start in life. Since being adopted, he has not only made a great life for himself, but also tirelessly supports other people to lead meaningful and happy lives. He has volunteered from a young age, supporting young people with special needs at Woodcraft Folk, Amaze, Extratime and other young people's charities. He has a 'can do' attitude and inspires other people to overcome challenges. Ed is also loves dancing and brings joy to the face of anyone watching him strut his stuff.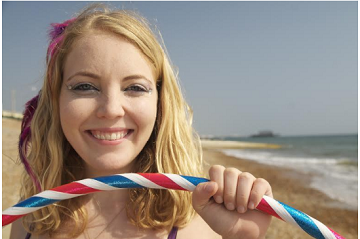 Jo Mondy
Founder, LiveLoveHoop
Over the past 6 years, Jo has taught hundreds of people in Brighton how to hula hoop, inspiring people of all ages and backgrounds to learn a fun and challenging skill as well as reconnecting with their inner child!  When she's not sharing the love of the hoop at kids parties or by performing at local events, she's helping to run Hoop Jams – free get-togethers where the community can share tricks and knowledge as well as make new friends.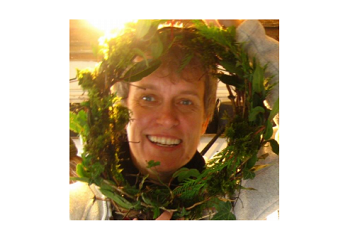 Jo Wren
Director of the Grow Project
Julie & Jo have set up Grow, a project that helps Brighton people to be happy, by taking them out into magical Sussex countryside to connect with the natural source of happiness to people who have suffered depression, anxiety and stress in their lives.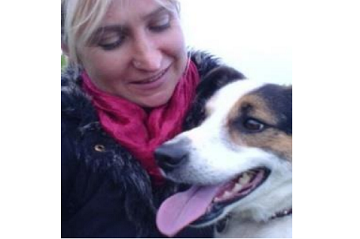 Julie Wright
Director of the Grow Project
Julie & Jo have set up Grow, a project that helps Brighton people to be happy, by taking them out into magical Sussex countryside to connect with the natural source of happiness to people who have suffered depression, anxiety and stress in their lives.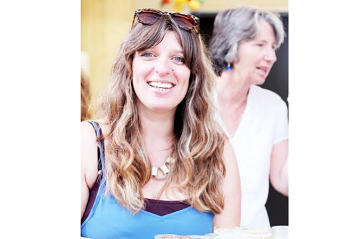 Josie Jeffery
Founder of the Foodshed Brighton
Josie's project, the 'Foodshed', at Brighton Open Market is a community hub and force for positive environmental and social action. Using 'Foodshed', she supports other small businesses in Brighton & Hove by providing an affordable platform for them to sell & offering business advice, as well as organising screenings of inspirational films and teaming up with EMMAUS Brighton to build and inner-city garden.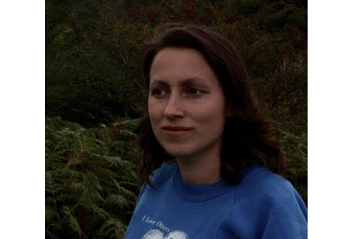 Layla Tully
Artist
Layla is an artist who works to help people have access to art and well-being, leading the arts award at Peacehaven Community School, engaging children at Brighton Youth Centre, supporting learning-disabled adults with the University of Brighton, organising arts trips for local charities and facilitating countless young people to show work at B Fest Youth Festival. She was nominated for dedicating her life to making art an inclusive tool to enhance well-being, and to help provide means for those who might struggle to access it on their own.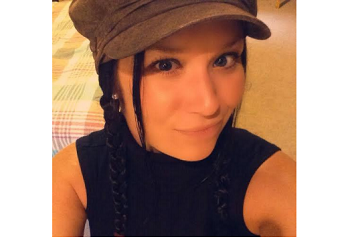 Lydia Sinclair
Founder, Brighton in Need
Lydia set up "Brighton in Need" in November 2014 to gather a few sleeping bags and warm coats to those who needed them in Brighton. After gathering so much support and seeing the difference this makes on the streets, Lydia couldn't walk away. She created a charity and works hard making sure that most weeks she can get out on the streets of Brighton and deliver much needed supplies to those most vulnerable. Over 300 sleeping bags have gone out since Christmas, along with many other essentials for the rough sleepers' survival kit. Lydia brings genuine warmth and at least temporary happiness to those surviving on the streets of Brighton.  www.facebook.com/brightoninneed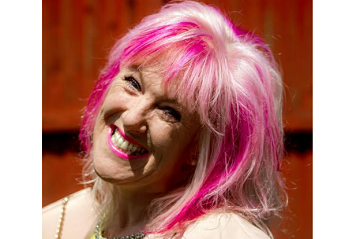 Maggie Holland
Dog Warden
Maggie is a Brighton & Hove council-employed dog warden – she spends her time monitoring dog owners and dealing with dog welfare in the city. She cares about dogs in general, but also about the people who own them, whether they're homeless, or struggling financially, and she really does her best to promote happy dog ownership. She doesn't judge people, she just tries to help, and has dealt with much more stress than most people would realise is involved in the job – and still she comes out smiling and positive.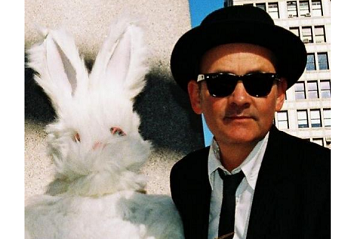 Peter Chrisp
Author
As well as being a prolific author, Peter is a keeper of Brighton's history – sharing facts and photos freely and enthusiastically celebrating our heritage. He is also a hero of the arts world, giving support, guidance and positive feedback that cheerleads other artists on and encouraging them in their creative work. He is full of boundless joy and powered by curiosity, empathy and a love of life.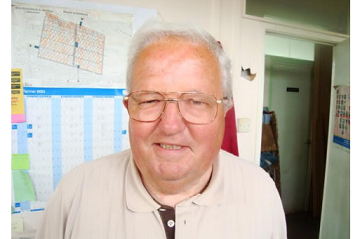 Peter Ferris
Site Representative
Peter is the Weald Allotment and Gardeners (WAG) Site Representative but was nominated for much more than that: for being a 'growing your own' guru, manager of the community shop, tireless volunteer, friendly smiling face and cheery companion to all allotment holders.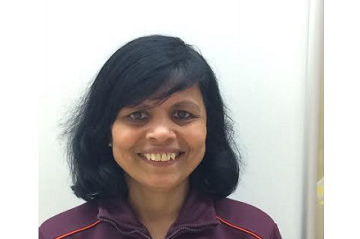 Raksha
Customer Service Assistant
Raksha works in a supermarket in Brighton. She takes time to engage and listen to all she is serving and as a consequence brings much light and happiness to many, many people's days. She has been nominated for being always so cheerful that people 'can't help but smile back'.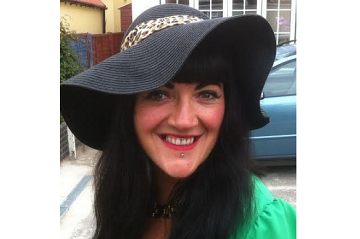 Rehanon McKenzie
Blogger
Rehanon was nominated for many reasons, for embracing life with gusto, spreading positivity, raising thousands for charity and for her voluntary work. She also suffered a mental health breakdown five years ago, and rather than keeping this hidden, she blogged as 'Miss Demeanour' about it to raise awareness of Mental Health Awareness Week and to support others who might be going through this experience.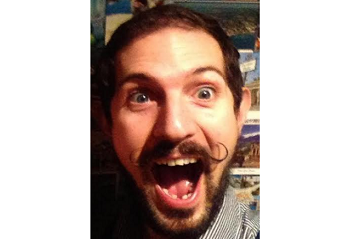 Russ Arnott
Teacher
Russell is a science teacher and every month creates and delivers a 'science slot' at Sunday Assembly Brighton (part of a global network of gatherings that celebrate life). Initially, this was a one-off but it has proved so popular that Russell is now called upon most services to enthral and educate around 200 people on a scientific topic related to the theme of the event. He is always entertaining and inspiring, both for children and adults and his commitment to sharing his love of science brings much happiness to the community.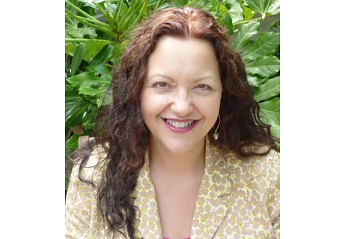 Sarah Hutchings
Literature Curator and Artistic Director
Sarah runs Collected Works CIC, the aim of which is to encourage reading for pleasure and well-being amongst the most marginalised of our community. She has set up free reading groups for people all over the city and runs City Reads and Young City Reads annually – two reading initiatives designed to get Brighton & Hove reading and sharing books and ideas.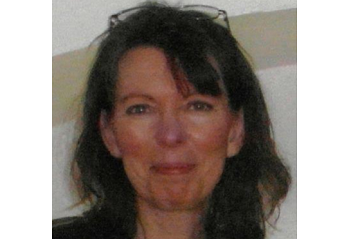 Saskia Wesnigk
Teacher
Saskia is a teacher and volunteer coordinator for a charity but also always busy being involved in Portslade community activities. She is part of many groups on a voluntary basis: an art exhibition with local talent, music, tai chi, barn dancing, cooking, children's activities and community allotment gardening, bringing happiness to those around her through her enthusiasm and cheerfulness. She offers many people support and friendship, helped curate the community art exhibition From Downs to Sea at the Brighton Museum and is currently part of the 'Portslade's Got (Artistic) Talent' Art Exhibition with artistic activities for all ages.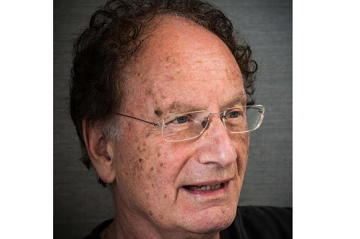 Stan Rosenthal
Creator of Happy Cafes
Stan thought up the Happy Cafe idea which is about turning coffee shops into places where people can connect together and learn about making their lives happier on the basis of the researched guidelines of the Action for Happiness movement. The first Happy Café was launched in Brighton last year with the help of the local Action for Happiness group and has made a significant contribution to boosting personal and community wellbeing in the city. Since then more Happy Cafes have been rolled out in Brighton and many people have been inspired by Stan's idea to set up Happy Cafes in other parts of the UK and the world. A true happiness champion!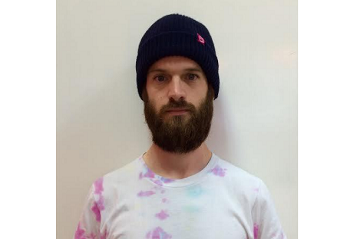 Thomas Lavis
Head of Creative
Thomas is Head of Creative at Lick Yogurt. They host 'pay-what-you-can' yoga classes every Tuesday in their warehouse, and provide a rotating, free, 3 month residency for newly qualified and aspiring artists from the city. Lick's record label Lick Music currently has tracks of local bands played on BBC 6Music. They also support Brighton Peace and Environment Centre – who raise awareness on environmental issues.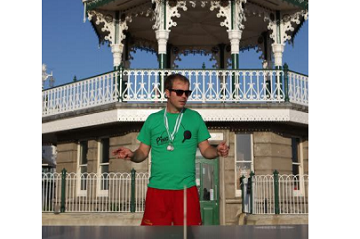 Tim Holtham
Founder, Brighton Tennis Table Club
Tim makes people happy through helping young people (in particular) come together around table tennis. He set up Brighton Table Tennis Club to support the personal development of children and young people in Brighton and Hove, utilise his love for table tennis and build a stronger, happier community for all.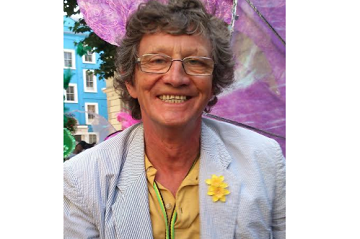 Tom Bourner
Writer
Tom has contributed to the happiness of those about him in a variety of ways. He was a committed and successful teacher and now his research interests include student-community engagement. He is a founder-member of the 'Action for Happiness in Brighton' group and his latest co-authored work, '101 Activities for Happiness Workshops', is an invaluable guide to spreading happiness in a structured fashion. He wanted to test out some of the activities before publishing so co-ran a day-long workshop, in which all proceeds went to Crisis, helping homeless people.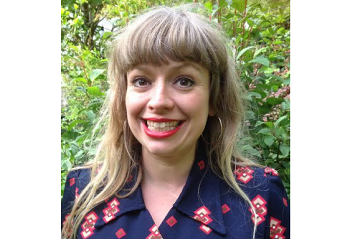 Victoria Jackson-White
Sustainable Design Researcher and Lecturer
Victoria runs the Brighton Repair Cafe, a friendly, happy environment in which people can learn how to make-do-and-mend instead of throwing things away. She is an incredibly positive person, committed to creating a sense of togetherness in the community and to help reducing unnecessary waste in a creative, enjoyable way.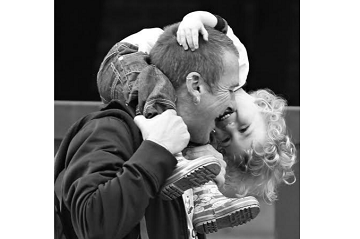 Warren Carter
Founder, Moulsecoomb Forest Garden
Warren is a down to earth community champion who runs the Moulsecoomb Forest Garden where kids who struggle at school can learn skills and get qualifications in a setting they thrive in. He is also a key player in The Bevy community pub creating community cohesion and creating pride in an often overlooked but up and coming area.